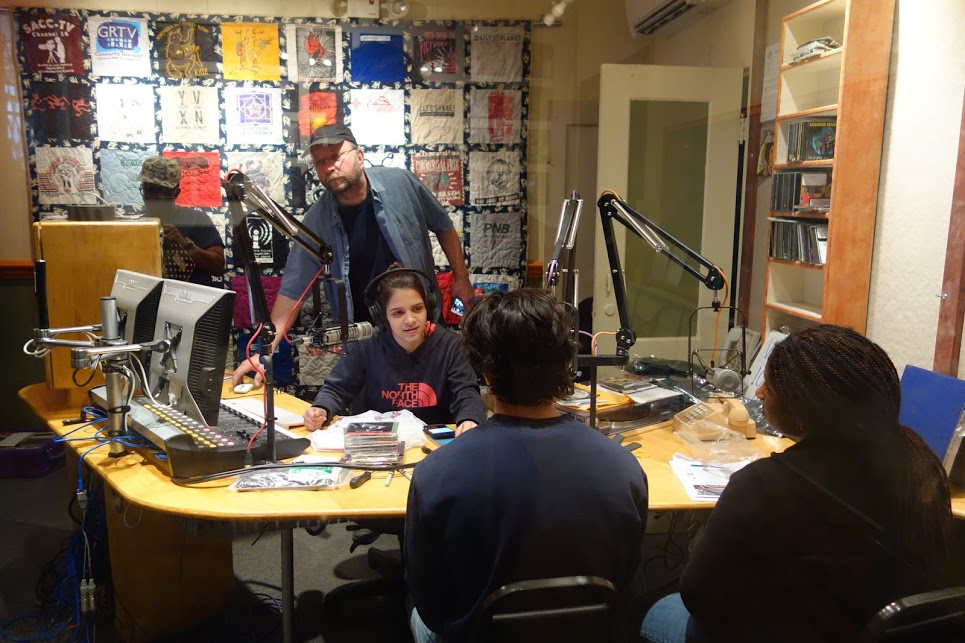 Envisioning the content and format of a local station is the heart of community radio's excitement. For residents of Troy, New York, WOOC (105.3 LPFM) offers that chance. Volunteers, activists, and media-makers at the Sanctuary for Independent Media are designing a station that promises to be transformative for this old manufacturing town with struggling neighborhoods.
In the words of Steve Pierce, the NY community radio veteran heading up the station: "The world has changed so much that we need to forget a lot of what we know. A few years ago people thought they knew everything about radio. And the radio formats showed it; all the stations sounded the same. Now, there's no definitive world view about how radio works, so people are inventing for themselves what radio means in their communities."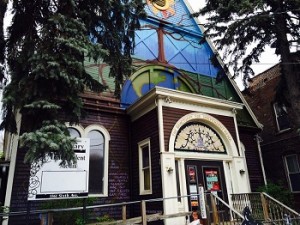 As an organization with a 10-year track record of independent media-making, the Sanctuary is comfortable with innovation. The group is named after its digs in a historic former church, where WOOC now has studio space. For years the church, which the group now owns, has offered a meeting space for independent audio producers, videographers and activists; it also hosts indoor and outdoor performances and has several community gardens and greenhouses. Opportunities for creative cross-fertilization abound.
One integral portion of the station's programming will be youth radio. Every summer for the past 5 years, the Sanctuary has employed 10 young people as part of the Rensselaer County summer youth employment program. Pierce's wife Branda Miller, professor of media arts at nearby Rensselaer Polytechnic Institute, directs the Sanctuary's education program.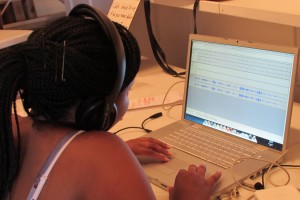 "Recently, we've been focusing more on creating media makers, and, as the station became a reality, we decided to train young people in the neighborhood to do production work that we could put on the air. It's a lot of work, but they are super excited about radio."
The station is also developing long-term prospects for the creation of a three-station Capital District mini-regional network. Two other community groups, in Albany and Schenectady, have station construction permits, and WOOC is committed to helping them get on the air.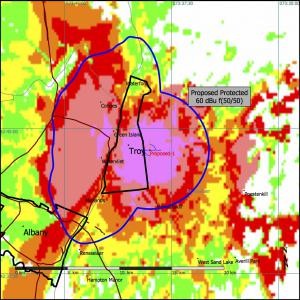 Pierce says, "One of the challenges of LPFM is reaching the whole physical community you're trying to serve. We would collaborate on a regional drive-time programming schedule, sharing the best locally produced pieces of the three stations. We will have the best of both worlds, hyper-localism with the LPFMs but also the network possibilities of multiple stations covering the region."
On air since January, 2016, WOOC is currently broadcasting syndicated programming and music selected with the intent to prepare their listening audience for both the content and format the station will eventually offer.
For much of the day they have been using a playlist of music from all around the world, mainly African pop and reggae. Says Pierce, "We're announcing our presence and letting people know what our roots are. As we recruit live DJs, we'll switch them into the schedule."
But the real focus is blocking out a news and public affairs schedule, running Democracy Now! a couple of times a day and other talk programming from Audioport. In fact, DN! host Amy Goodman recently visited the station on her 100-station tour, and spoke at a fundraiser there.
Says Pierce: "I can't imagine what we would be doing if we hadn't had the resource of Audioport right out of the gate. We can show people what they've been missing and what we're going to be providing, not just from an international and national perspective but regional and local."