---
PROGRAMS AND SERVICES OFFERED BY
PACIFICA AFFILIATES NETWORK
---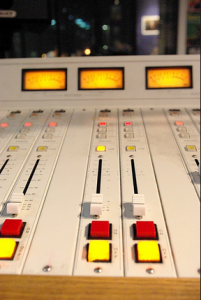 Through America's network for independent radio broadcasting, you gain access to flexible and affordable services for strengthening your station.
All programs are available to affiliates regardless of fee level. Payment can be paid at the beginning of the fiscal year (October 1), quarterly, or at chosen schedules (especially for college stations). No hidden fees or obligations or requirement requirements to report on which programs you use.
Downloadable Overview of Programs and Services
HIGH QUALITY AND DIVERSE GRASSROOTS PROGRAMMING –
Award-winning daily news programs like Democracy Now!
Special live coverage of war, large demonstrations, governmental hearings, international events.
A wide variety of radio programs by Pacifica or independent producers offered via satellite.
Internet Distribution of an expanding assortment of programs (see below) offered by producers from your radios stations and other media groups and community radio producers throughout the network.
---
AUDIOPORT.ORG – Web based content distribution to all affiliates, to exchange broadcast content.
Fm broadcast programming via broadcast-quality sound files, on demand.
Searches possible by keyword/topic, time span, producer, and/or category.
Capability for producers to upload programs for syndication to other affiliates.
Excellent examples of global grassroots radio productions, for training purposes.
Streams of regularly scheduled programs and live special coverage of national events.
Secure "online workrooms" for your producers to share audio files while in production.
Downloadable archive of the Pacifica satellite.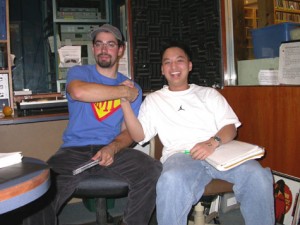 SUPPORT & LIAISON SERVICES –
We are dedicated to supporting your station's uniqueness. Pacifica does not dictate policy or program decisions in any form to our affiliates; we listen and respond to what matters to you. We offer administrative, promotional, and operational support services to help you build loyal listeners, financial prosperity, and sound infrastructure.
Ongoing assistance and liaison services from Pacifica Affiliates Coordinator and operations staff.
Network web site promoting your station and community radio; management resources included.
Assistance to producers wishing to distribute their programs network-wide.
Startup assistance for stations or community groups that wish to affiliate.
"Sprouts," a weekly news magazine from local listening areas around the country. Producers train and critique each other. Producers from all affiliate stations are welcome, especially fledgling producers wishing to network and learn.
Collaboration in other fundraising initiatives.
PACIFICA RADIO ARCHIVES –
Free access to the extensive Pacifica Archive Collection.
Premium audio offerings for your fund drives at an affordable rate.
Submissions from producers from Pacifica and affiliated stations will be archived upon request if they meet Pacifica Radio Archives criteria.
EXTRA SERVICES AT LOW MEMBERSHIP COST: