Support Independent Media Today!
The Pacifica Affiliate Network is a unit of Pacifica Foundation that builds and maintains the operations and infrastructure needed for network building. Network building requires daily attention, communication, and administration. Our network builders include 3 regular staff and numerous independent consultants.
The Affiliate Network Unit is self sustaining, and also regularly provides funds to support the larger organization of Pacifica Foundation. Our funding comes from affiliate fees and donations. Donations play an important role in our ability to support and improve services. Your donation to this effort goes far towards helping to grow and support grassroots community radio. It keeps free media alive, a necessary cornerstone of democracy.
"The Pacifica Network is a vital cornerstone of our independent media landscape that depends on your financial support. Please donate today to safeguard the future of listener-powered community radio."

Amy Goodman. Host and Executive Producer, Democracy Now!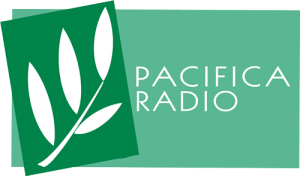 Pacifica Foundation founded the field of community radio and continues as a leader in independent media for democracy. Donate to our parent organization, the Pacifica Foundation.