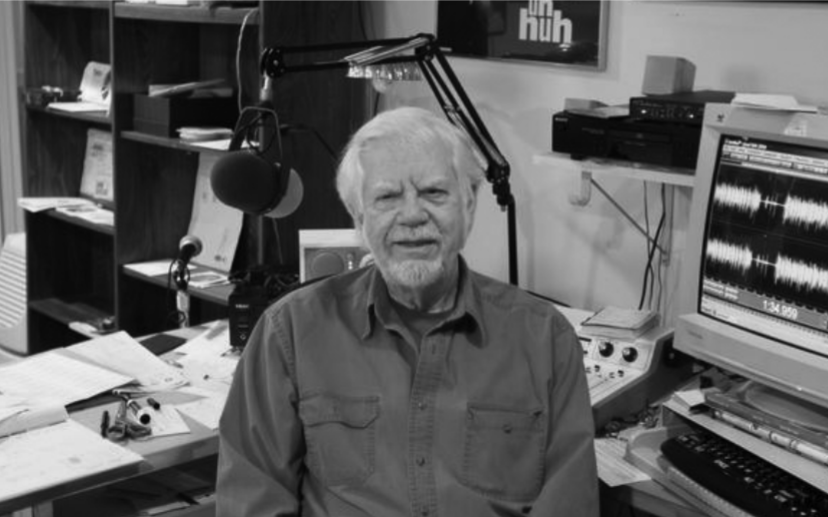 George Campbell, station manager of WEZU-LP (95.9 FM Roanoke Rapids, North Carolina) says of his rural origins: "I was born to illiterate parents in a 3-room shack on the side of a hill in eastern Tennessee."
In his early teens he began making money playing guitar and bass. Back in those days, the 1950s, local musicians got their music heard by playing live on the radio. "I've been a radio junkie ever since."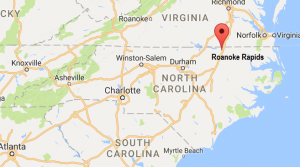 But Campbell was born with visual impairment and a degenerative eye disease. As a teen, he tried working at the local AM station, but couldn't read the scripts fast enough. In his 20s, he turned to what he calls "the beauty business," attending cosmetology school and opening shop in Roanoke Rapids, a town of 16,000 on Interstate 95. He ultimately went on to open his own cosmetology school.
But Campbell never lost his yen for radio, and in 1980, he began a 3-year stint volunteering 3 years at a commercial radio station, just to get experience–all the while teaching cosmetology.
As a programmer / producer, I played down-home country music, and got a good following. I was announcing stuff like lost cats and dogs. But I hated spending so much time on ads. That was around the time Reagan's FCC deregulated radio. That, and commercialism, have been a ruination. Radio was not invented to sell things.
He tried volunteering at the religious radio station, but that only lasted a year. "I found out there were songs I just couldn't play and things I just couldn't say."
But through the NFCB, Campbell became aware of noncommercial radio, and applied for a noncommercial license in the late-1980s FCC window. WRZU, a 50,000-W NPR station, began broadcasting in 1994 to an audience with a hundred-mile radius. Campbell managed the station until 2000, when a series of health issues forced him to quit–and to sell his cosmetology school to the local community college.
In the meantime, he had been part of the low-power radio movement, and had applied for and acquired a low-power frequency during the very first window for LP. This station was owned by WRZU and did reading for the blind.
In 2006, the board of WRZU ended up selling the full-power station to a Christian outfit, but it retained the low-power station and asked George to be its volunteer manager. Recovering from a bout of cancer, and with ever-worsening eyesight, he agreed–on the condition that the station be set up in his basement. He approached the job as a collaboration:
In 2007 I went around talking to everyone I could in the community, finding out what they wanted in a radio station. I also trained myself in adaptive technology so I could do more myself.
The result was the renamed WEZU ("'Easy' is our middle name"), which features local news and public affairs, country, jazz and oldies, and syndicated talk shows. He counts the producers of those syndicated shows as key "volunteers" who make his station possible.
Campbell says he joined the Pacifica Affiliate Network because he appreciates networking with like-minded people, those "who believe in local, independent programming." He sees the station as providing a free education for the community.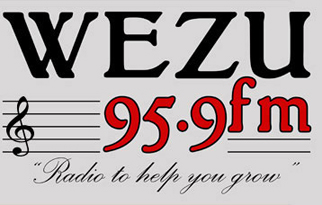 Says Campbell:
I have been blessed to be able to pursue what I feel it has always been in my stars, in my Providence, to do in life.