Food at First with DonnaLonna
This week's episode of Sprouts was produced by Lonna Nachtigal and Donna Prizgintas of the DonnaLonna Kitchen Show. DonnaLonna Kithen airs every Tuesday at 12pm and 7pm out of the studios of KHOI Community Radio 89.1FM in Ames, Iowa. This week's show features a conversation with Patty Yoder, executive director and coordinator of the Food at First program in Ames. In the show, Patty describes the operation of Food at First to Lonna, an organic farmer, and Donna, a gourmet chef.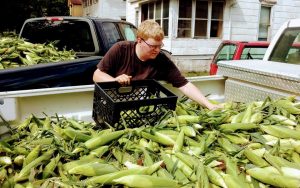 Food at First is a long-standing and successful program that provides free meals seven days a week. The program also provides a free food pantry for anyone in the area. No questions are asked at any of these services; if you are hungry, then you get to eat. Area residents volunteer in squads and provide the person-power needed to cook and pass out meals 365 days a year. Each day is led by the culinary specialties of their volunteer lead "chefs." The program is a national model for fighting hunger and addressing food waste by utilizing unwanted food from restaurants, farmers, residents, and stores.
Donna is a farmer of Onion Creek Farm in Ames, which grows food for local markets in addition to having a stand at the farmers' market. "Some of my extra vegetables, we need a space for them. And Food at First was a good place to take vegetables. We knew people would use them."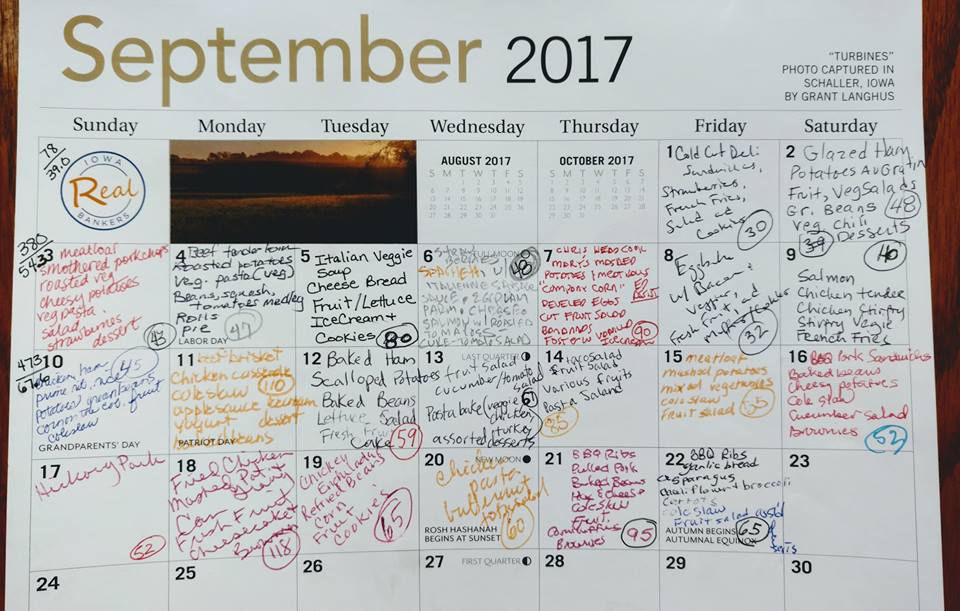 No Waste, No Hunger
Donna remarks on the way that Food at First takes food beyond their sell date. "They aren't necessarily a waste, they are just beyond the sell date. As someone who produces food, it's nice to know that there's a place for things. It's something every community should have."
"I've been interested in this story because they are not a means based organization. They don't ask people how hungry they are, or what their income is, or if they're on Louisiana snap. …the only criteria is – hungry people, show up. They are not called 'clients, cases, [or] a problem'…they are human beings. And whoever comes, they can feed, and I think that's pretty remarkable."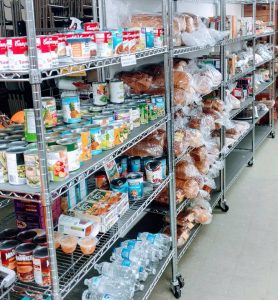 Donna's biggest take away from reporting on the story was the philosophy of Patty and of Food at First. "Feed everybody. There's enough food for everybody. Everybody come, you are our guests. The attitude of free giving and free acceptance. It seems to be working quite well."
You can find more information about Food at First on their Facebook page.
Sprouts: Radio from the Grassroots
Sprouts is a weekly program that features local radio production and stories from many radio stations and local media groups around the world. It is produced in collaboration with community radio stations and independent producers across the country. The program is coordinated and distributed by Pacifica Radio and offered free of charge to all radio stations. For information, or if you would like to feature your work on Sprouts, contact Ursula Ruedenberg at ursula@pacifica.org. You can find a map of where Sprouts is played here.