Among the most ironic things in this world is how Florida, which ranks third for solar capacity but 13th in solar installations, could be improved by a proposed constitutional amendment. Susan Glickman of Florida director of the Southern Alliance for Clean Energy will join Lew to explain what that pro-solar measure could mean.
– Program Notes for The Surreal News, WSLR-LP FM (Friday 07/31/15)
Florida is "the Sunshine State." Abundant natural resources grant residents an environment rich in possibility; consequently, they demand from those residents responsible care.
Community radio station WSLR-LP FM (96.5 FM) in Sarasota, Florida, finds its mission in its land.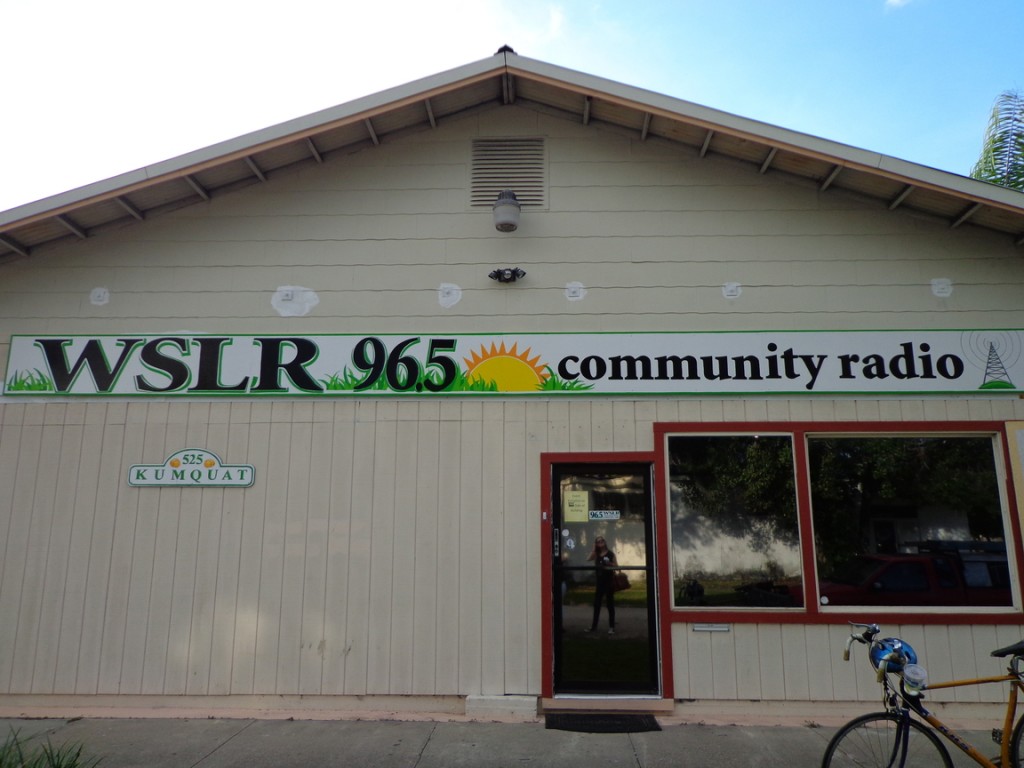 Proudly identified as "Sarasota's Own Community Radio," the station's locally-produced programming is designed to ensure that listeners have the knowledge and determination to preserve and protect their environment.
---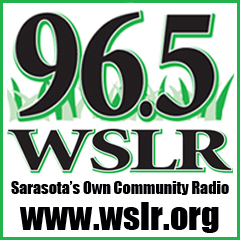 The Surreal News (Fridays from 9:00-10:00 AM) defines itself as "Your Weapon of Mass Instruction." Hosted by Lew Lorini, the live program "features local, state, national and international news and public affairs with items not reported in the corporate media," along with plenty of guests.
In addition to addressing issues of solar power, recent programs have featured Amber Crooks, Senior Natural Resources Specialist with the Conservancy of Southwest Florida, reporting on the fate of the Florida Panther, and Brian Dunning, producer of Skeptoid: Critical Analysis of Pop Phenomena, talking about GMOs and genetically engineered foods.
Listeners can tune in to live webcasts of The Surreal News. The program is podcast on iTunes, Podomatic, and on the Pacifica Broadcasting Network. Programs are also available for a limited time through the station archives.
---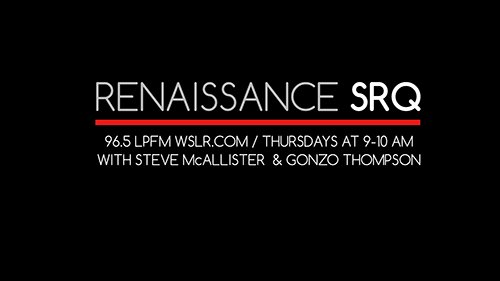 Renaissance SRQ (Thursdays from 9:00-10:00 AM) is another WSLR program often dedicated to environmental issues.
Last week, co-hosts Steve McAllister and Gonzo Thompson talked fresh food and natural capitalism:
First up, Sharyn T. Vross of White Picket Produce will be in the studio to discuss the merits of having fresh, organic produce delivered right to your door.

Then, we'll be getting a call from author and world changer L. Hunter Lovins about implementing genuine sustainability through natural capitalism.
Founder of Natural Capitalism Solutions, Lovins offers "innovative and practical ways to increase efficiency and environmental practices, as well as economic sustainability, for a long list of government and corporate clients."
McAllister says, "On Renaissance SRQ, we discuss issues of sustainability, resilience, and quality of life. We believe the world is ripe for either a Renaissance or a Dark Age, and personally, I prefer the former to the latter. By speaking with artists, business owners, citizens, and charities that are involved in the process of making this world a better place, we hope to increase awareness of our ability to participate in what the world becomes around us."
Previous programs featured conversations with Don Hall of Transition Sarasota about an upcoming "Eat Local Week," and "America's favorite farmer" Joel Salatin about organic farming and the future of food, and "all…that is in store as we transition to greater sustainability, resilience, and quality of life."
This week, McAllister talks with Natasha Bowens, author of The Color of Food—Stories of Race, Resilience and Farming.
Activist and author, McAllister suggests, "As soon as we can start helping one another achieve our goals instead of hindering one another merely for the game of competition and independence, we, as a people, will realize an all new world of collaboration and interdependence. All we have to do is embrace it."
Programs are archived at http://flowfactory.org/renaissance-srq/ and are available for a limited time on station archives.
---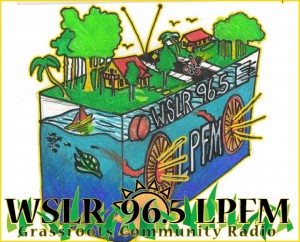 Stratosphere Sarasota (Wednesdays 9:00-9:30 AM) is a third morning program that addresses local environmental concerns.
Last week, hosts Andrea Graddis and Nancy hosted Steve Smith from Floridians for Solar Choice to "review the solar ballot initiative for the 2016 general election ballot here in Florida…and to hear why…the sunshine state [is] dragging its feet."
WSLR also sponsors local events. This fall, the station is initiating a film series entitled Films for a Future. Scheduled first on September 24 is The Next Industrial Revolution.
While some environmental observers predict doomsday scenarios in which a rapidly increasing human population is forced to compete for ever scarcer natural resources, Bill McDonough sees a more exciting and hopeful future. In his vision, humanity takes nature itself as our guide, reinventing technical enterprises to be as safe and ever-renewing as natural processes.
Subsequent films include Food Chains and Rev. Billy & the Church of Stop Shopping.
Finally, WSLR, the station, is leading by example. Their "Here Comes the Sun Solar Campaign Part 2" is currently raising money to install a second 5kw solar system on their building's roof. Their first 5kw system is already up and running.