August 20 was National Radio Day, a day to celebrate the invention of radio and to acknowledge its enduring value and power.
In Seattle, a group gathered to hail the licensing of seven new low-power FM stations that will begin broadcasting in 2016. In Alabama, residents were called upon to recognize the contributions of two Birmingham stations that began broadcasting in the 1920s and are still on the air today.
For Pacifica, it is a day to honor the strength and service of our affiliates.
Six of those affiliates are currently celebrating anniversaries. Congratulations to these stations in keeping community radio alive!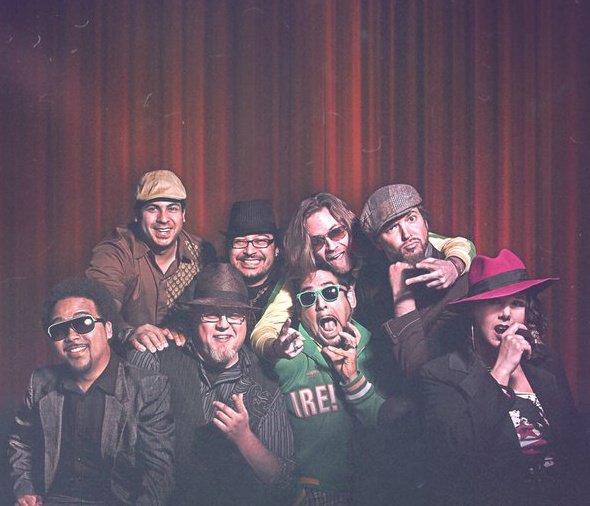 WMNF 88.5 FM (Tampa, Florida)
36th Birthday, Saturday, September 12
The event will feature live music from Suenalo, a nine-piece Latin funk band, plus Resinated (reggae, rock, "funk-fashion danceable").
---
WNCU FM 90.7 FM Jazz Radio (North Caroline Central University, Durham, NC)
20th Anniversary, Thursday, August 6
WNCU From Its Debut to Present: Celebrating 20 Years of Art Through Sound
"Join us for a panel discussion of WNCU 90.7 FM's past and present influential figures led by Lackisha Freeman, current general manager. Since its debut in August 1995, the station, licensed to North Carolina Central University, has consistently fulfilled its mission to provide quality culturally appropriate programming to public radio listeners."
---
KYRS Thin Air Community Radio 88.1 & 92.3 FM (Spokane, Washington)
12th Anniversary Celebration and Silent Auction, November 7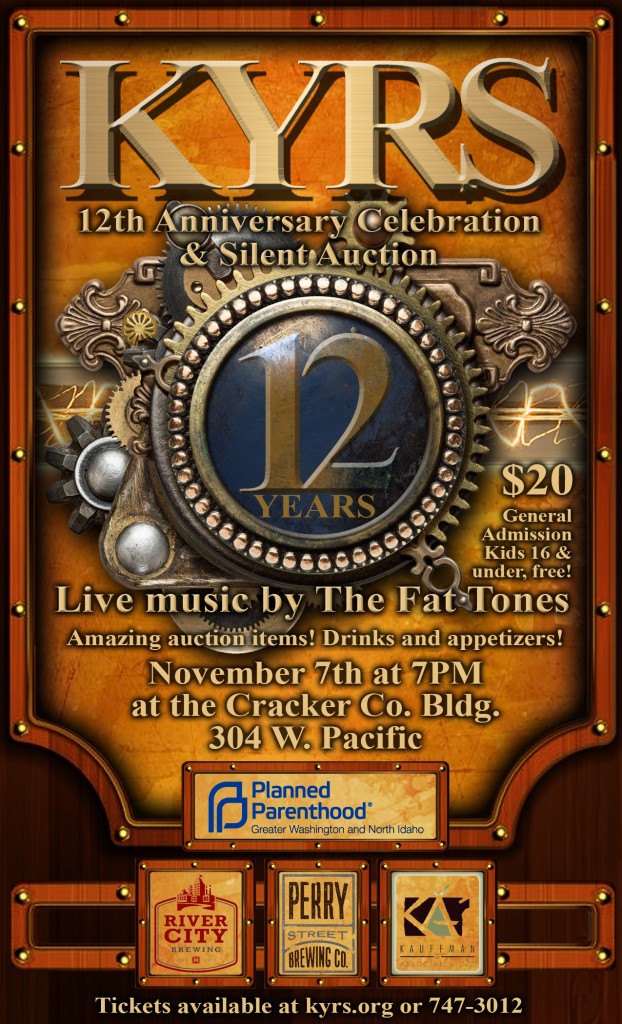 ---
WSCA FM Portsmouth Community Radio 106.1 FM (Portsmouth, New Hampshire)
The station is nearing its 11th anniversary and is asking for support. Click the link to watch a promotional video made by members of the station.
---
WXOJ-LP Valley Free Radio 103.3 FM (Northampton, MA)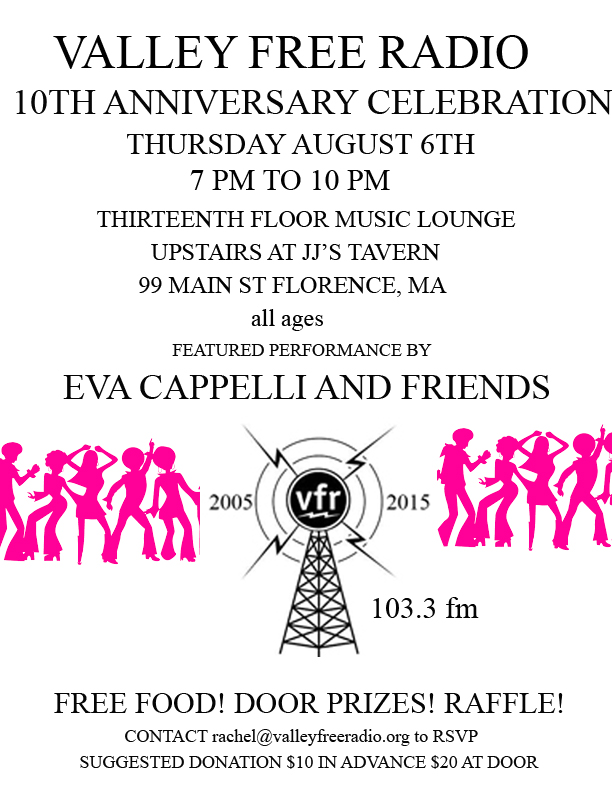 ---
KHOI Community Radio 89.1 FM Heart of Iowa (Ames, Iowa)