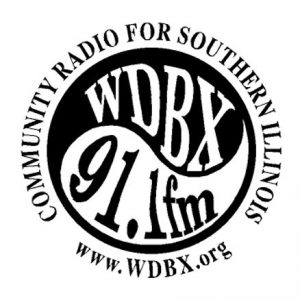 David Armstrong is the station manager at WDBX in Carbondale, IL. He believes that community radio stations should pursue sustainable energy sources to better achieve the mission of the station.
"Our goal as a community radio station is to sustain and to do our mission, it's not to become rich. If we have to fundraise less in the future? That's a good thing. That just means we're more sustainable. That means that we can be a better steward of the donations that we receive."
Power The Tower
In 2016, WDBX launched Phase One of its "Power The Tower" initiative, in which 22 325 Watt solar panels were put up on the south facing side of their roof. The phase was completely funded by individual donations from the community, and enabled the station to get 15 – 20% of their electric bill taken care of by solar energy. WDBX worked in partnership with Advanced Energy Solutions for a "solar ambassador" program. The program trained over 100 WDBX volunteers on the installation process.
Phase Two started in late 2016, and involves extending the roof line for elevated panels. "We believe that if we can fully fund [Phase Two], somewhere above 50% of our electric use will be from solar.
"What we're trying to do is just to be a better steward of people's money. When we're soliciting donations, it always feels terrible to think I'm gonna pass some of this on to an electric company for something as boring as an electric bill."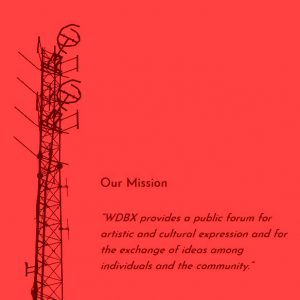 Big Dreams, Small Budgets
Community radio is full of big dreams with small budgets, and the process of installing solar panels can be very intimidating. "Work with your community, work with the local businesses, and you need to talk with solar installers as well," Dave says. He has found that there are many funding options for nonprofits and those with expertise are willing to help. Installers know the complex workings of funding, planning, and installing, all of which can be a great asset for a nonprofit with little funding.
"It's within reach, and I encourage other stations to do it because there are certain fixed costs that we have as stations. We know the transmitter is going hum along 24hrs a day every day of the year, unless something goes dreadfully wrong. That's a fixed cost that, until now, we might have thought we could not avoid, or that we're constantly fundraising for. But to be able to take that yoke off and let the sun do the work, that is a terrific feeling.
Every day when I come into work I punch the little buttons on the solar thing, and I look and see how much power is being produced that day; that's a great feeling. We're able to actually monitor that in real time; what each solar panel is producing and how it's functioning. We can share that information any time with our listeners."
Dave also encourages stations to ditch the environmental pitching and speak to financial terms. He has found that speaking to financial sustainability is very powerful. Being able to fundraise less and become more sustainable will allow stations to focus on their mission and goals.
"I think it's definitely worth looking into. It's definitely something that could become a financial positive for many stations."
Books
The conversation with Dave ended with notes on some of his favorite reads. One of his favorite authors is Sinclair Lewis. "At one point I actually decided to find the cheapest way to find all his books. Thankfully there's old copies from libraries that I was able to pick up."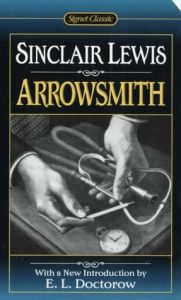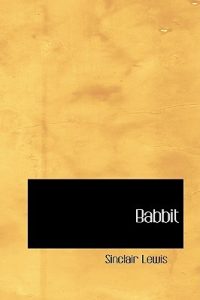 "I really appreciate him and his look at Midwestern life. He has sort of an amalgamation of the Midwestern states, but he definitely knows how we speak. It's a very accurate sort of humor."
Another favorite author is Knut Hamsun. "I think his novels are sort of like ambient music. A lot of times they aren't going anywhere in particular. I really enjoy how he puts them together, how there's a rich internal dialogue that's going on with a lot of the characters."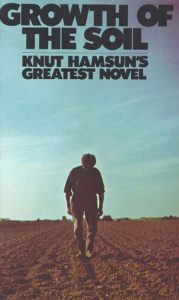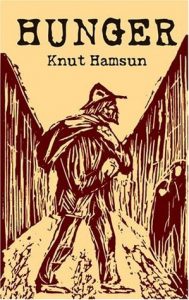 Click here to read more about David Armstrong and WDBX.