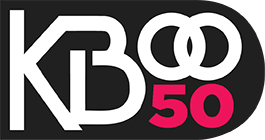 It's an exciting year! 2018 marks the 50th Anniversary of KBOO in Portland, Oregon. Becky Meiers of KBOO talked about some of the exciting events planned to celebrate and commemorate this momentous year for the station. KBOO has a new website 50yearsofkboo.fm that show cases projects on the horizon for KBOO. The Oregon Historical Society is also playing a major role by putting on an exhibit entitled "50 Years of KBOO", the duration of the display is January 19th 2018 through July 29th 2018.
History of KBOO
KBOO went on air in June of 1968. This was after Lorenzo Milam and a small group banded together and put together a couple of tape recorders, a turntable, and a transmitter and KBOO was born as a 10 watt station. By 1971 KBOO expanded and moved to a bigger site. By 1973 they had five employees and over 50 volunteers. This growth and expansion continued though difficult times. When it seemed like the station could be headed for its last days, a new station manager was introduced to KBOO and things looked up, expansion continued and in 1973 a 10 kilowatt transmitter was installed at the station. As the years went by the station had different waves as well as stabile ones. Through the 80's this trend continued and in the 90's programming took a leap and expanded its programming. The station started airing specials for annual events including, Coming Out Day, Persian New Year, Genocide Cover Up Day and Thanksgiving Soul Fest. By the 2000's KBOO came home with a huge victory in regards to free speech. As the years have gone by, KBOO has continued to stay strong in its convictions.
What About Right Now?
Becky Meiers of KBOO, told me about some projects that KBOO is working on. KBOO created a new website called 50yearsofkboo.fm. This site will be used as a "public face" for KBOO's projects that are inspired by the celebration of their 50 years. These projects include: the Audio Archive Project, which includes uploading all of their non-digital content, reel-to-reels, cassettes, 8-tracks, as well as program guides from 1971-2011, to digital. All of these will be uploaded and open to the public to listen to. KBOO Stories Project, which is the collecting of interviews that show the history of KBOO. KBOO has been interviewing board members, staff, and of course the volunteers for this project. The website also brings you on a virtual walk through of KBOO's history. This walk through includes audio clips, articles, and pictures. When I asked Becky Meiers, KBOO's Development Director, why they were working on these projects she said, "We can share our challenges and our successes so we can strengthen community radio into the future."
KBOO has given themselves 4 years years to complete this project. After completion they want turn the archives over to the library of congress. This way KBOO's archives can be used for research and can showcase how public radio came to be.
A Summer of Activities
KBOO is also hosting public parties to build awareness for the 50th anniversary. A birthday party on June 3rd 2018, a street part on August 11th 2018, and KBOO is hosting the Grassroots Radio Conference in October.