Marc Sophos, founder and executive producer of Outcasting, loves to read. "I like historical novels, but I also read a lot of LGBTQ material because I love it."
Outcasting is a radio program by LGBTQ youth for a general audience, produced by Media for the Public Good, Inc. in New York. While today's article is just about LGBTQ books, the full extent of that day's conversation will be published next week.
Marc also commented on the growing movement of queer studies at universities.
"I wish that I had been able to take courses in college. I read a lot just to get myself knowledgeable so that I can, in essence, teach during Outcasting sessions. [So] that I can be a source of information and teach the background as we're preparing for an interview."
Books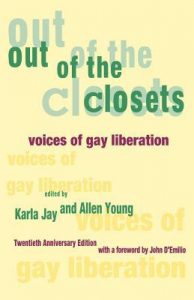 Out of the Closet edited by Karla Jay, Allen Young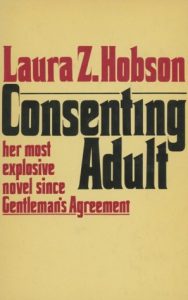 Consenting Adult by Laura Z Hobson
"[It's] about a mother dealing with her son coming out in 1960. The whole family dynamic mostly told from the mother's point of view. It is a gorgeously written book. It occurred to me that no body could write a book like that without experiencing it."
Christopher Z. Hobson is the son of Laura Hobson and is himself gay. Outcasting had a conversation with Christopher that you can listen to here.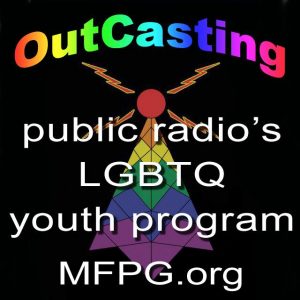 Outcasting
For more information full length episodes, visit the Outcasting website. Be sure to like them on Facebook, Twitter, and Instagram. Stay tuned for next week's article with the rest of the conversation with Marc Sophos.
Outcasting is an affiliate of the Pacifica Radio Network. Supporting Pacifica means supporting independent media just like Outcasting. Donate now and be a part of grassroots media and radio!