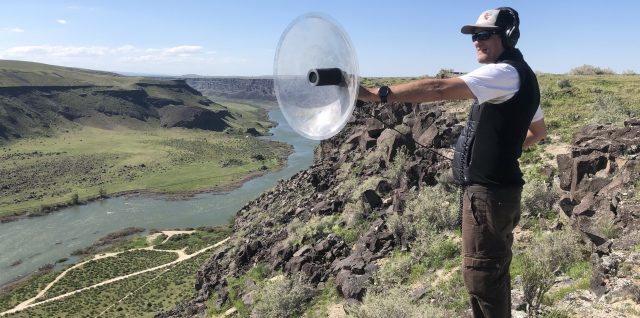 In 2018, Matt Podolsky, co-founder of Wild Lens Collective, and Wayne Birt, Program Director and Production Manager at KRBX (Radio Boise), signed on to produce a short oral history of Idaho's Morley Nelson Snake River Birds of Prey National Conservation Area (NCA) in celebration of the NCA's 25th anniversary.
They had no idea what they would unearth.
The pair expected to track the wild beauty of the birds and the land, to mark historical milestones. But they didn't anticipate exploring a time, some 14,500 years ago, when the land was home to the Shoshone and Paiute peoples, or a time, some 150 years ago, when European American settlers staked claim to that long-occupied land. They didn't expect to delve into the science of land management and the politics of failing funds. They didn't expect to start thinking about the future.
"We had this project," Podolsky explains, "but, oh my gosh, there's a much bigger, more fascinating story here. The science and politics were interwoven. The bigger picture ideas, for me, fall into two categories: one asking…how did these protected areas become protected?….How did this land become public in the first place?…And then the other…what does it mean to have a protected area in this age of climate change?"
"These stories," says Birt, "are like bending rivers."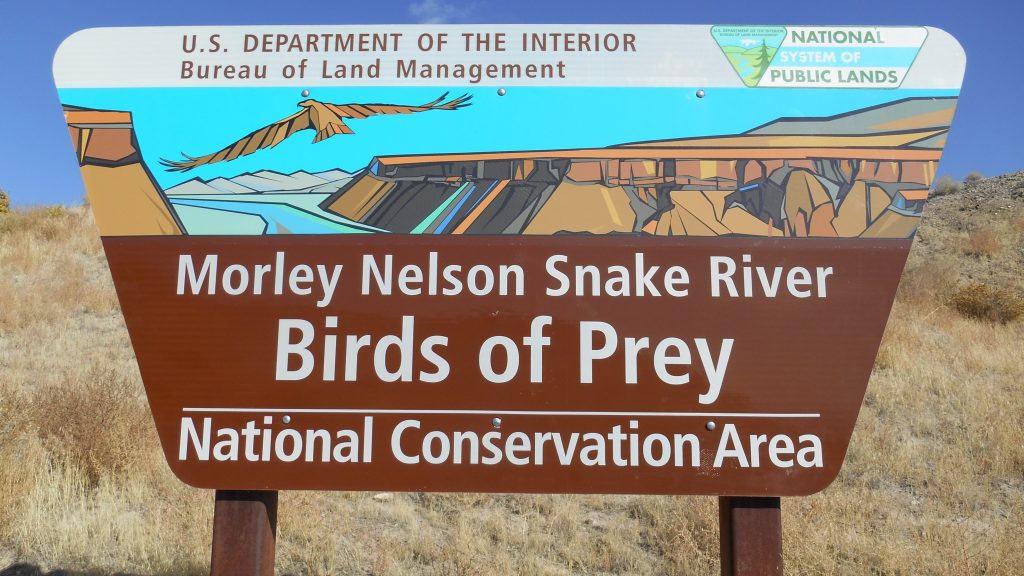 Their discoveries transformed what was to be a short historical archive into a 10-part podcast documentary series, Common Land: The Morley-Nelson Snake River Birds of Prey National Conservation Area.
Aired weekly, beginning in January, 2020, on Radio Boise and made available simultaneously as a podcast through Wild Lens, the series tells the story of how a unique stretch of land, some 484,873 acres that run along Idaho's Snake River, just 30 miles south of Boise, secured federally protected status, a story that begins with Native American stewardship and ends weighing twenty-first century political and environmental threats.
Designated as an NCA in 1993, the land holds two environmentally significant distinctions. The area supports what is believed to be the greatest concentration of nesting birds of prey in North America—and perhaps the world. It is also the only protected area in the world whose boundaries have been scientifically designed to create a true biological border, meaning, Podolsky explains, a border "based upon research into the habitat requirements of one particular species,…the prairie falcon."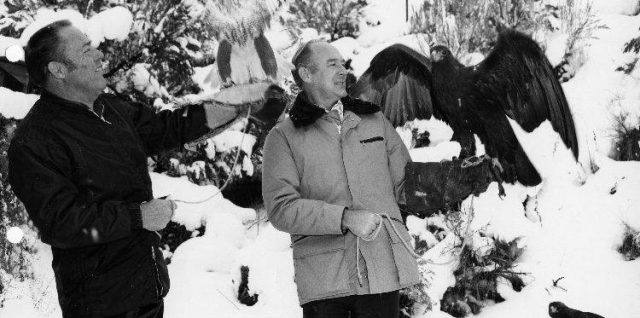 Birt, who grew up in the area, defines its appeal: "Wide, open space, basin and range, everything that the high desert constitutes is in my blood in an inexplicable way. And, once you learn about all the effort that went into protecting these areas, you become a little more reverent about them."
Episode One: Morley's Vision introduces Morley Nelson, falconer, advocate for birds of prey, and raconteur, whose singularly driven campaign to win federally protected status set the standards for the fight. Nelson documented the area's raptor population, mentored young people in the importance of scientific research, and rallied popular support through media collaborations with Disney and Wild Kingdom.
And yet, Podolsky points out, it still "took decades of science and political advocacy work for this area to actually finally formally become established as an NCA."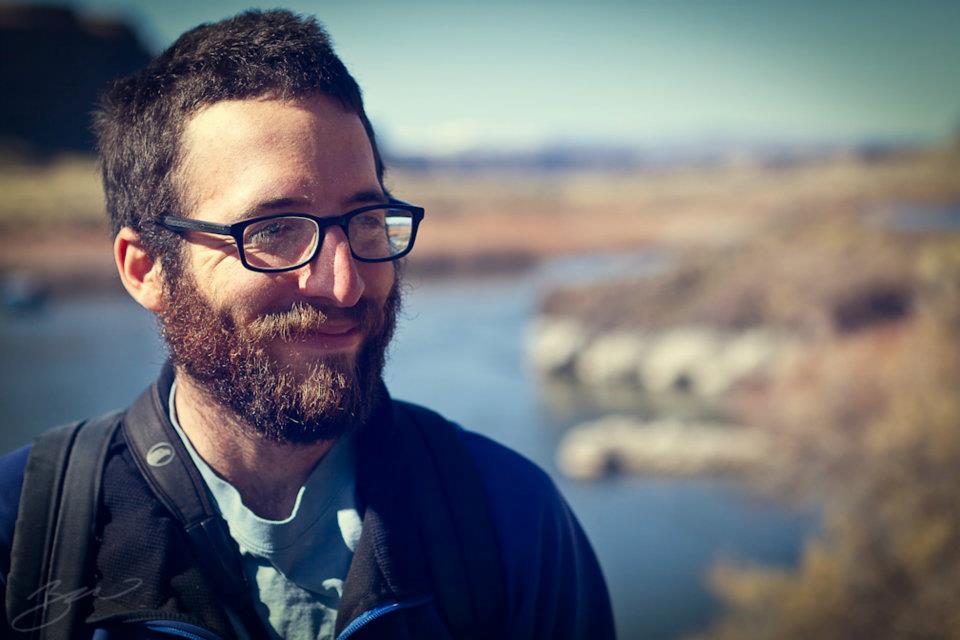 Subsequent episodes follow, first, 54 years of coalition building—stories of shifting alliances forged among government agencies, local residents, Idaho Power and the National Guard—and then look back to a time when the land was home to the Shoshone and Paiute peoples and to the time when an expanding United States government staked questionable claim to that land.
"There are very complex reasons and history behind how these land transfers occurred all across the US," Podolsky explains. "And, in the case of this particular NCA,…the treaties that were signed with the tribes of western Idaho in the 1860's were never ratified by the US Senate. And, so, according to those tribes, they still hold the land title for the entire area of southwest Idaho, not just the Snake River Canyon, but including Boise."
In its final episode, the series weighs today's—and future—environmental threats: infestations of Mexican Chicken bugs; the destruction of native sagebrush by cheatgrass; the resulting increase in wild fires that imperil ground squirrels, essential prairie falcon prey; and the challenges of defending a legally-mandated biological border despite decreasing funds.
In his closing comments in Episode 10: The Climate Crisis and Our Uncertain Future, Podolsky clarifies how important it is that we rethink our concepts of environmental protection: "First, the idea of establishing protection for certain patches of land is not an idea unique to Western society. Indigenous cultures have been protecting land for thousands of years…. [And,] second, the idea that we can protect…in perpetuity by simply drawing an imaginary boundary around an area is wrongheaded." Outside actions matter; world-wide actions matter.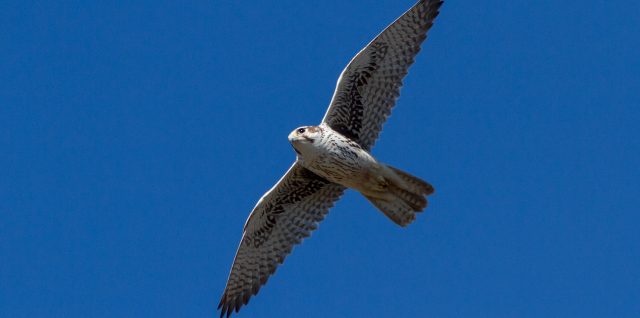 Audience reaction, says Birt—who from the base of 1,000 foot cliffs recorded the raptors nesting above—has been "surprising, sort of ecstatic….It's been a funny brew of reverence and appreciation and a degree of education about an area that's been in our backyards for years…. It was so quiet out there, we could pick up wailing and e-chupping, nesting sounds, like cooing…To think about space and then to think about having a presentation in audio come close to depicting those thoughts of space feels like a pretty strong accomplishment."
Radio Boise and Wild Lens Collective, inspired by the story they discovered, plan to continue the Common Land series, to explore other protected lands. The second season will tell the story of Yosemite National Park.
"This concept for the podcast series," says Podolsky, "is all I can think about as far as my future creative endeavors."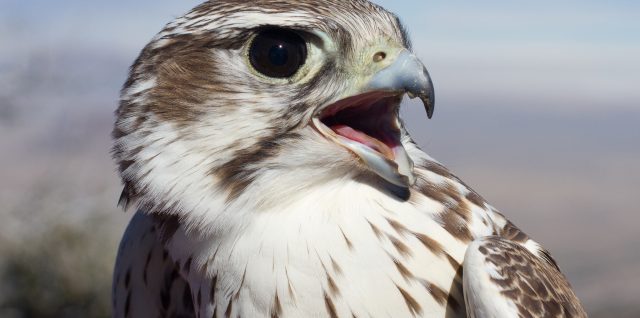 Common Land: The Morley Nelson Snake River Birds of Prey National Conservation Area is a collaboration of KRBX (Radio Boise) and Wild Lens Collective
Produced by Wayne Birt, Program Director and Production Manager at Pacifica Affiliate station KRBX (89.9 Boise and Beyond/93.5 Downtown); Matt Podolsky, co-founder of Wild Lens Collective, a Boise-based non-profit media company; and Steve Alsup, co-founder of The Birds of Prey National Conservation Area Partnership
"Unceded Land," Episode 8, the story of Native American claims to this Snake River land, will air on "Sprouts" on November 18.
The entire "Common Land: Season One" podcast series can be listened to at Common Land/Wild Lens.
KRBX and Wild Lens thank the Bureau of Land Management, the Archives of Falconry, the Birds of Prey NCA Partnership, and Patagonia for their support.