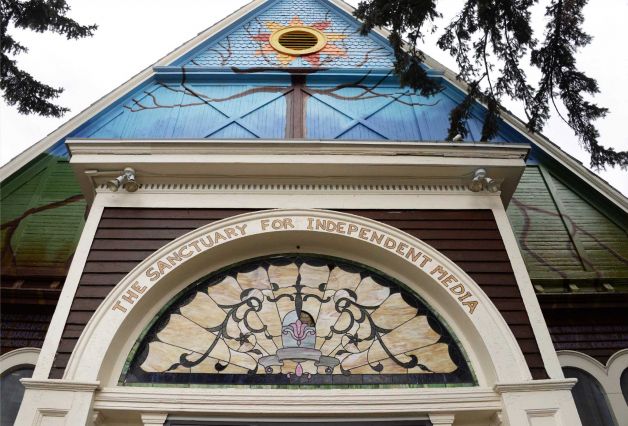 WOOC-LP 105.3 FM is a new low-power community radio station located in Troy, New York. WOOC will provide sanctuary for the discussion of a wide range of ideas, to advance the mission of using art and participatory action to promote social and environmental justice and freedom of expression.
Still in the startup process, WOOC will be operating at 100 watts output power, enough to cover the City of Troy, NY, and much of the surrounding area, with a clear broadcast signal. The station will be streaming on the internet as well. WOOC anticipates working with several local groups to expand coverage into Albany and Schenectady following a successful start in Troy.
WOOC is a project of Media Alliance Inc. and is housed at The Sanctuary for Independent Media, a telecommunications production facility dedicated to community media art located in an historic former church. The Sanctuary hosts screening, production and performance facilities, training in media production and a meeting space for artists, activists and independent media makers of all kinds.