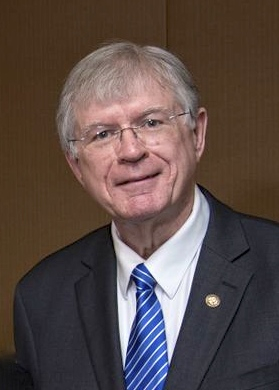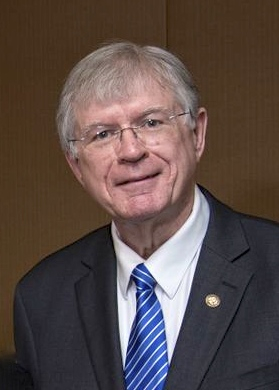 Berkeley, CA – Pacifica Foundation Radio is pleased to announce the hiring of John Gladney Proffitt of Houston, Texas, to be its new Executive Director, following a national search. Transition planning will begin immediately, and Mr. Proffitt will assume his full-time duties at the Pacifica headquarters in Berkeley on Monday, 11 May 2015.
Pacifica Radio owns and operates five major-market non-commercial FM radio stations – in the San Francisco Bay Area; Los Angeles; New York; Washington, DC; and Houston. In addition Pacifica has over 180 affiliate stations throughout the United States.
John Proffitt comes to Pacifica with extensive experience in public radio management, including twenty-five years as General Manager and C.E.O. of the NPR station in Houston, KUHF 88.7 FM. During his tenure at KUHF, Proffitt led the station through continuous, steady growth of audience and community support, including major philanthropic cultivation, all characterized by balanced budgets and fiscal stability. Since leaving KUHF, he has been a volunteer fundraiser at Pacifica's Houston station, KPFT, along with co-hosting the "Thresholds" and "Open Journal" programs there.
Proffitt is also a recording producer and engineer with more than 70 commercial and non-commercial compact disc and Blu-ray recordings to his credit.
When commenting on his new position with Pacifica, Proffitt said, "I deeply admire the Pacifica commitment to independent news and feature reporting that tell the stories other media outlets frequently ignore or soft-pedal. Its leadership in broadcasting and promoting local art and performance is second to none, as is its 'grass roots' support from the community. I consider Pacifica to be a national treasure and feel honored to work for its continued success."
Margy Wilkinson, Interim Executive Director and Chair of the Pacifica National Board, commented, "We've spent much of the past year stabilizing Pacifica after a turbulent time. Bringing on permanent, experienced leadership is the next step. While Pacifica still faces significant challenges, I'm confident that John can see us through them, and put our network back on a path of growth."
Lydia Brazon, Vice Chair of the Pacifica National Board, commented, ""John's significant experience in radio broadcasting speaks for itself, but it's his recognition of Pacifica's unique place in today's media landscape that impresses most. To ask anyone as qualified as John to take a leap of faith into Pacifica's choppy waters is a tall order, but I fully trust John Proffitt can and will rise to the challenge."
Pacifica Foundation Radio operates noncommercial radio stations KPFA in the San Francisco Bay Area; KPFK in Los Angeles, WBAI in New York; WPFW in Washington; and KPFT in Houston. It syndicates content to over 180 affiliates, and invented listener-supported radio. Started in 1946 by conscientious objector Lew Hill, Pacifica's history includes impounded program tapes for a 1954 on-air discussion of marijuana, broadcasting the Seymour Hersh revelations of the My Lai massacre, bombings by the Ku Klux Klan, going to jail rather than turning over the Patty Hearst tapes to the FBI, and Supreme Court cases including the 1984 decision that noncommercial broadcasters have the constitutional right to editorialize, and the Seven Dirty Words ruling following George Carlin's incendiary performances on WBAI.