Pacifica launched a new App for iOS and Android devices that allows you to stream from the Pacifica Stations and so much more!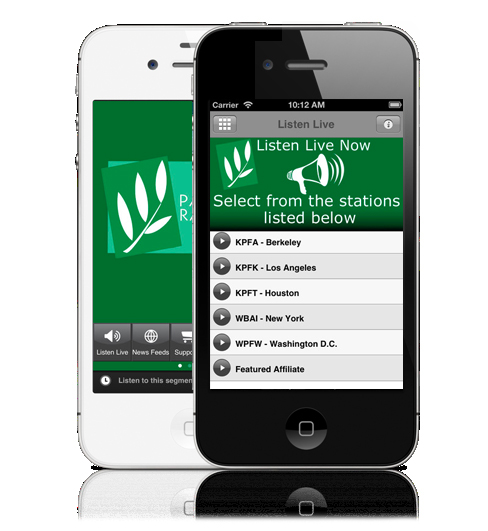 Features
Live Streaming of Pacifica's Public Radio Stations
Read and listen to news and stories from around the Pacifica network.
Watch video clips, get info about Pacifica and interact with other listeners. Share stories, articles and your comments to popular social networking sites.
Listen in your car stereo via bluetooth or audio cable from your device.
Download it now from the App Store or from Google Play and start listening to Pacifica where ever you are!