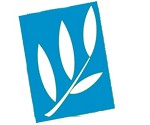 As the holiday season comes to a close, we here at Pacifica Affiliates Network want to express our gratitude to all of our affiliate stations. Your participation is what makes Pacifica Network possible. It's been a productive year, and we've got plenty of plans and projects lined up for 2015.
Currently, the Pacifica Affiliates Network consists of:
Affiliates in 42 U.S. states and 2 U.S. territories
6 international affiliates in Canada, Europe and Africa
9 new affiliates in 2014
153 total affiliate stations in the network
Nearly 40 syndicated independent production groups
Nearly 30 syndicated programs from Pacifica stations and national departments
Approximately 20 syndicated programs from affiliated stations
Happy New Year from us at the office of the Pacifica Affiliates Network. Stay tuned in 2015 for new affiliates and projects!
Ursula Ruedenberg
Matt Hurley
Chris Berryhill