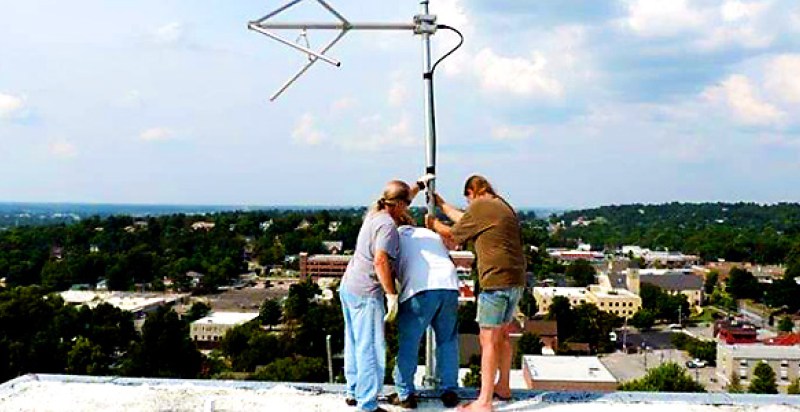 On May 11 of this year, low-power station KPSQ hooked up its last wire, pulled a switch, and broadcast its first audio, a Beatles CD that been kicking around its studio in the Chancellor Hotel in downtown Fayetteville, Arkansas.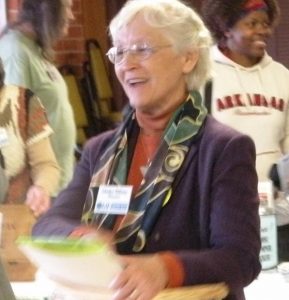 The station is licensed to the Omni Center for Peace, Justice and Ecology, an organization that began in 2001 as a protest group resisting the government's propaganda march toward war on Iraq. When the local media failed to cover their protests and events, the group members realized they needed to "do" their own media. Says executive director Gladys Tiffany,
For a long period of time, no one wanted to talk to us, nobody wanted to include us in their publications. They were afraid to make waves. It was only until several years later, when the war had become very unpopular, that the media would cover our events.
The group worked with public access TV for a time. Meanwhile, its members started to feel the limited benefits of protest compared to other forms of positive, pro-active organizing focused on food security, cultural development, ecological preservation and community engagement. Then Joe Newman arrived on the scene, with a passion for radio.
Joe, now the station manager, credits Pacifica Network for helping the station leave the starting gate with a full suite of quality programming. As a social justice station, they wanted to air news and public affairs, but it takes time to develop the skills of volunteers to produce such shows. So–with the help of an automation system and RSS aggregator–they went on the air with a large music library, a handful of legal IDs, and access to the more than 100 shows on Audioport, Pacifica's content distribution engine.
The DJ slots have filled in quickly, with diverse niche offerings from reggae / Caribbean to a psychedia program called "Feed Your Head". Producers range from a 14-year-old who plays music live in the studio with his guests to a septuagenarian aficianado of 1940s and 50s jazz.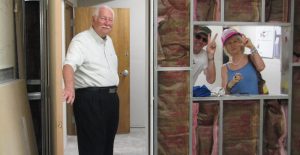 Says community outreach coordinator Ann Mesrobian, the station has in just a short time attracted an "amazing community", as a focal point and gathering place for creatives and intellectuals. She credits this in part to the progressive nature of Fayetteville, home of the state's largest university. The town's receptivity was evidenced by the $10K raised in a single silent auction fundraiser and a growing list of station underwriters.
Meanwhile, the vision of locally generated social justice, "public square" programming moves forward. "Abundant Life" producer Julia Rose suffered from Lyme's Disease and poor health until she tried holistic medicine and revamped her diet. She now aims to produce a show that will direct others toward simple lifestyle changes that can turn their lives around.
Pacifica Network wishes our friends in Fayetteville all the best. Congratulations, KPSQ, on an auspicious station launch.