How do voter fraud, voter suppression and gerrymandering compare as threats to election integrity?
In his Thursday night Election Special, Election Integrity: Voter Fraud, Voter Suppression Gerrymandering, Spencer Graves, KKFI producer (90.1 Kansas City, Missouri), sets out to answer this one pressing question.
He is blunt about the importance of his work: "This broadcast," he says, "is by far my most important project between now and August 13."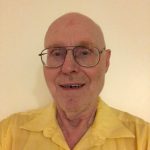 "Conservative media tells their followers that we have a massive problem with voter fraud, with illegal aliens voting," Graves continues. But, as actual evidence of individual voter fraud remains both anecdotal and demonstrably rare, Graves says their motive is clear: "This is a red herring promoted by the ultra-right to justify voter suppression and to cover up for gerrymandering that has disenfranchised roughly 1,000 potential voters for every illegal vote prevented, according to "Fish v. Kobach."
Thursday night's broadcast addresses the use of voter suppression tactics both nationally and in practices specific to Missouri and Kansas. The program opens with excerpts from an interview with Mac Heller, Founder of the American Issues Initiative and producer of the movie "Rigged: The Voter Suppression Playbook."
For the remainder of the hour, Graves moderates a panel discussion with Denise Lieberman, General Counsel of the Missouri Voter Protection Coalition, and Lauren Bonds, Legal Director of the ACLU of Kansas. A number of Missouri government officials—both Republican and Democrat—have also been invited to join the panel or submit comments.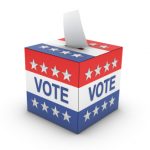 Recent decades have familiarized the citizens of Kansas and Missouri with repeated attempts by Republican lawmakers to suppress voter participation: polling sites have been closed, voter roles cleansed, laws passed that require voters to produce proof of citizenship or absentee ballots to be notarized. And, Graves reports, this November, Missouri Republicans "hope to overturn the 'Clean Missouri' constitutional amendment, passed in 2018 with 62% of the vote, replacing it with something opponents say is worse than the gerrymandering process that has given Republicans 71% of the state legislature, though only 47% of Missourians in a recent poll identified as Republican or 'leaning Republican.'"
The challenge of pandemic elections, the many crises facing the country—crises of health, economics, racism, climate change—are exacerbated by these threats to voting rights. Missouri and Kansas are not exceptions. Guaranteeing that every eligible vote can be cast and that every eligible vote counts is, perhaps, more important now than ever.
You can listen to "Election Integrity: Voter Fraud, Voter Suppression, Gerrymandering" on kkfi.org. Just click "Listen" near the upper left corner of the home page.