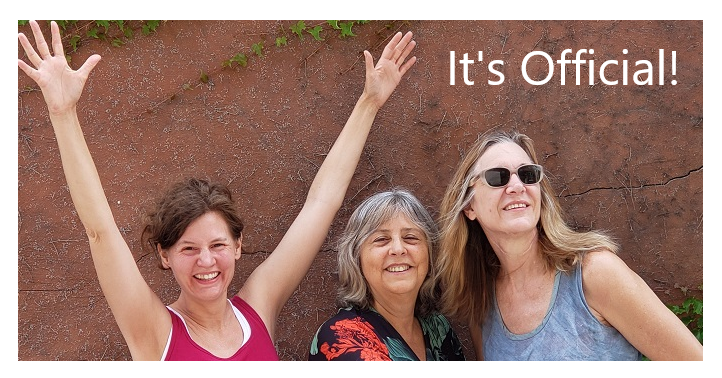 In June, the Pacifica National Board made its affiliate network program an official part of Pacifica Foundation by recognizing it as an official unit of the organization.
Pacifica is a nonprofit organization of the state of California consisting – until recently – of a national office and 6 official units: KPFA Radio (Berkeley), KPFK Radio (LA), KPFT (Houston), WPFW Radio (Washington, DC), WBAI Radio (New York), and The Pacifica Radio Archives. Last month's decision establishes the affiliate program's office as the seventh official and permanent section of Pacifica.
Pacifica Radio's ever-growing affiliate network has been an integral part of Pacifica's tradition and life-blood, since almost the beginning. Community radio builders around the country began introducing this brave new kind of American media (inspired by KPFA) in the 1970's. Folks at the new stations popping up around the country collaborated with Pacifica in the most natural and organic way in a professional network that furthered Pacifica's community radio mission. While radio content was originally exchanged with tapes sent in the mail, telephones and satellite technology, Pacifica Network greatly expanded its content sharing potential in 2003, when Pacifica created Audioport.org, its online content distribution hub. Since then, stations in the network have been able to collaborate and share content, building a whole new generation of grassroots national radio producers. Many excellent independent production groups have also sprung up and come into Pacifica Network, contributing high-quality cutting edge content.
Over the years, Pacifica Foundation tried out various models for an affiliate network until in 2003, when the Pacifica National Board established the current structure as a pilot program, to be developed. The basic principles for this pilot program were established by a special committee of Pacifica staff and volunteers and leaders in the community radio world, such as Norm Stockwell, Marty Durlin, Elizabeth Robinson, and Vicky Santa, Behr Glauberman, and Christine Ahern. The committee was led by consultant Ursula Ruedenberg, who eventually became the network manager.
"Since its onset, this affiliate program was born of many great minds coming together in the spirit of the Pacifica mission – over phones, at conferences, in lobbies, even in bars. It's great to see it come to fruition in an official unit, with stability and permanence for growth in the future. It will only bring good things to our county's media landscape." Says Behr Glauberman, KMUD board member and programmer.
The results of the newly structured program brought many benefits to Pacifica and its network members, while furthering community radio as a medium. Last month, the Pacifica National Board secured these mutual benefits by taking the final step of making this a recognized and permanent institution, by establishing it as an official unit of the organization.
Thank you to Affiliate Representatives on the Pacifica Board, Robin Collier at KCEI in Taos, New Mexico, and Heather Gray at WRFG in Atlanta, Georgia for bringing this to the Pacifica national Board for ratification at this time. Many thanks to all who are a part of our network. We look forward to a rich and exciting future for Pacifica Radio Network.