"I prefer to call myself a cat enthusiast, instead of a crazy cat lady," says Angie Dorin, producer of the weekly show Cat Beast Party, hosted by Radio Free Nashville. Soon after that remark, one of Angie's cats, Eleven, piped up with a few choice words.
"We have Lidia, who's also known as Squeakers because she can't meow, she just squeaks. After Hurricane Matthew happened last year, my friend told me about three kittens born at a used car lot. The third one to be adopted would be [Eleven]. I let my daughter name her after the character in Stranger Things. But we like to call her Bit-Bit."
Finding the Cat Beast
Angie grew up with a deep love and appreciation for radio and music. From creating mixed tapes in her youth to working with many forms of radio throughout adulthood, Angie is living the dream.
"I was that weird kid in third grade who, when the teacher would go around the classroom and ask, 'What do you want to be when you grow up?' said, 'I want to be a disc jockey.' And everyone turned around like, 'What? Who is this freak?'" Since then, Angie has worked at five different radio stations, including two college stations, an AM station, and commercial radio.
Cat Beast Party started in 2009 at WRVU, a student run college radio station at Vanderbilt University in Nashville, TN. In 2011 the station decided to move from its 91.1FM frequency to an online format. "Once that happened I decided to go to Radio Free Nashville, which is where I still broadcast the show. They host the show for me so I can put it up on Audioport so stations can air the show as well."
The name Cat Beast Party is inspired by Bill the Cat from the Bloom County Comics. While working at a commercial station, Angie got burned out from hearing the same songs and artists every day. She decided to give her own rules a try. "I figure, if I like it, maybe other people that listen might like it."
"When my husband and I first met I had Sophie, and he said, "Oh, she's like cat beast." And I thought that was a great name for a radio show. So we'll call it "The Cat Beast Party."
Fans of the show will know Sophie very well, as she is the meowing cat in the show's intro song.
"Every once in a while we get Eleven to meow on cue, so I'm working with her on that. Otherwise, there's a paw that I got at Walgreens and if you pull the trigger it makes different meowing noises."
Growing with Music
Despite thinking that it was "cheesy" for musicians and music lovers to live in Nashville, Angie ended up living there for 20 years. From there she moved to Myrtle Beach, where she currently resides and records her show. "I can look at the ocean and do my radio show at the same time."
Angie listed many bands throughout the conversation. The following is a list of some of those mentioned:
The Monkeys
Cheap Trick
Herb Alpert & the Tijuana Brass
Ray Charles
The Beatles' White Album
The Jackson 5
The Replacements
The Smithereens
REM
Southern Culture on the Skids
Simon and the Bar Sinisters
The Muffs
Reverend Horton Heat
Thee Heacoatees
Finding Home in Community Radio
After a year at Radio Free Nashville Angie realized that she needed some sort of groove. "When you make the rules, then you [have to] try to organize your own chaos." After talking with other producers, she started decided to become syndicated through Pacifica. "I just started putting it up on Audioport to see what would happen. And then next thing you know, the first station was WERU in Bangor, Maine. They actually still air it too." Since 2010, Angie as accumulated about 15 stations that regularly air her show.
"I hope people enjoy listening to [the show]. If it makes people smile, that's the most important thing to me. I don't get paid to do it, and it's my passion."
Angie hopes to start incorporating interviews in Cat Beast Party. "Doing interviews is something I enjoy doing, but I have to kick myself in the butt to do it."
Reading with the Beast
A list of books that have inspired Angie Dorin: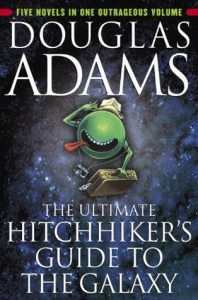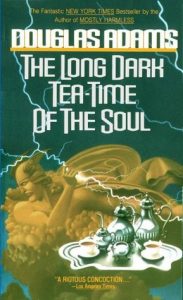 I Could Pee on This: And Other Poems by Cats Francesco Marciuliano
The Ultimate Hitchhiker's Guide to the Galaxy Douglas Adams
The Long and Dark Tea-Time of the Soul Douglas Adams
Tasteful Nudes and Other Misguided Attempts at Personal Growth and Validation David Hill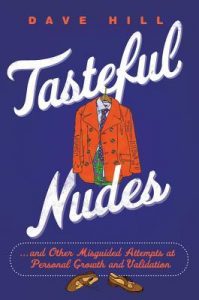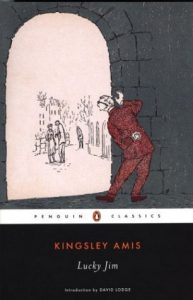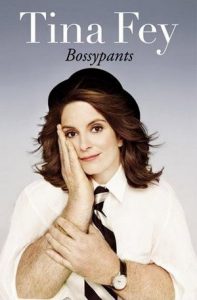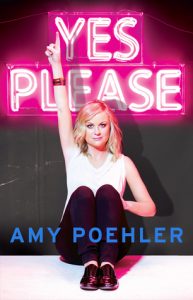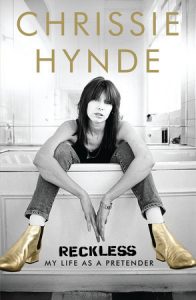 "I read the autobiography of John Cleese, and he said that the funniest book he's every read was Kingsley Amis's Lucky Jim. And I can agree with him, it's definitely one of the funniest books I've ever read."
Bossypants Tina Fey
Yes Please Amy Poehler
Reckless: My Life as a Pretender Chrissie Hynde
Girl in a Band Kim Gordon
Pacifica Radio Network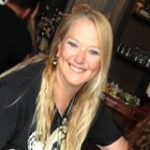 "I'm extremely thankful for community radio, Pacifica definitely. I'm allowed to be weird every week, well pretty much every day, but I'm proud I'm allowed to do what I love and that people actually listen and stuff. I'm very thankful for that."
Cat Beast Party is archived at archive.org. Find podcasts on her show on Podomatic. Remember that the Pacifica Radio Network supports community radio station all over the country and world. Supporting Pacifica means supporting grassroots media, so donate today!