For over 50 years, the Southwest Georgia Project has helped local Georgians to make a better living and to build a better community.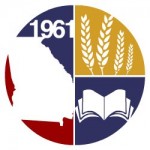 Founded in 1961 by Charles and Shirley Sherrod—civil rights leaders with distinguished records of organizing educational and agricultural initiatives, particularly focused on collective and cooperative farming—the Project has offered technical assistance to rural farmers, helped to form southern rural women's support groups, shaped a regional community food network, organized voter registration drives, been an advocate for housing rights, and established a woman-owned tour company that both celebrates local cultural heritage and trains women in documentary skills.
Now, the Project has a new resource: WUTU (pronounced "You Too") 88.3 (Albany, Georgia), the Project's community radio station, is on the air.
Amber Bell, Director of Programs for the Project, says, "For so long in southwest Georgia we have had people speaking for the community but few avenues for those who live in the community to speak for themselves."
Dedicated to offering direct media access for area residents and to addressing issues that uniquely affect the region, the station's mission is to "create community cohesiveness" and "to connect our local community to independent, diverse sources of national and international news and information."
"When the opportunity came to get a license for the station," says Bell, "we were more than happy because it was another tool that would allow us to provide information for the community. We are an organization dedicated to education, and the station is an avenue that we hadn't had previously."
The studio is located in Albany, southwest Georgia's largest city with a population of approximately 70,000, and the county seat of Dougherty County, which has a population just above 90,000. The station directly serves the three counties of Lee, Dougherty, and Terrell, with a total population of 150,000, and can be heard in up to nine counties.
Broadcasting 24/7, the station is completely volunteer run and operated. Students from Albany State University are helping design a website that will be linked to the Southwest Georgia Project's site. Bell says, "We organize the volunteers, the fundraisers, the station partnerships, and work with those who are interested in providing educational programs." Programs are designed to serve community needs and interests.
"Transformation" (airing Tuesday and Thursday at 1:00PM and 8:00PM), hosted by Fonta High, a Licensed Professional Counselor, focuses on the connection between mental and physical health. Bell says, "High works with doctors and mental health experts in the area and has increased local awareness of the effects of stress on the body. She has also done quite a few shows about how healthy eating improves mental health." Health care workers from the local Phoebe Putney Memorial Hospital are frequent guests, and, Bell says, "We have a network of doctors who are listening because either they've been on the show, they want to be on the show, or they're listening to their colleagues who are on the show."
"Gary Gary in the Morning" (weekdays from 8:00AM-Noon) delivers programming that addresses local issues. Currently, residents are facing a proposal to run a natural gas pipeline through the area. Gary Gary, Bell says, "is pulling the community together so that they understand the issues, how construction will impact the area. It may create jobs, but it also could leak or explode." Also, Bell notes, "Gary recently interviewed our new city manager. We have a mayoral election coming up, and Gary broadcast sessions with the candidates."
Farmers are also listening. "Southwest Georgia is a big agricultural community," Bell says, "but we haven't had much information or many people promoting agriculture. Gary Gary, every Wednesday morning and every Friday morning, hosts someone who knows agriculture, someone from the local National Resources Conservation Services, or someone who has been a long-time farmer in the area, offering tips and advice on innovative techniques."
The station bills itself as "The Best in Community and Old School Classics," and delights the entire local community with its musical offerings. Bell says, "We know we have a big listenership because of the type of music that we play, the music of the '50s, '60s and '70s, the old school classics. My dad listens to the station. Before I could even tell him that we were operating the station, he was tuned in. Every time I get in the car, it's on 88.3."
Bell adds, "All of the shows that I've spoken of are presented by individuals who were born and raised in southwest Georgia, their guests are familiar with the area, the radio station itself is run by southwest Georgians. So, the ideas that come forth for programming, the ideas that come forth for the development of the station, all come from people in this community. Instead of someone who isn't familiar with the area saying, 'This is what needs to be done in southwest Georgia,' that information is coming from within."
As a result, Bell says, "The community loves the station. The shows that we're doing are shows that haven't been done before. We have a large, growing listenership."
Pacifica welcomes WUTU to its affiliate network and is happy to assist the station in its community support.
Southwest Georgia Project for Community Education, Inc.
Website // Facebook // Twitter