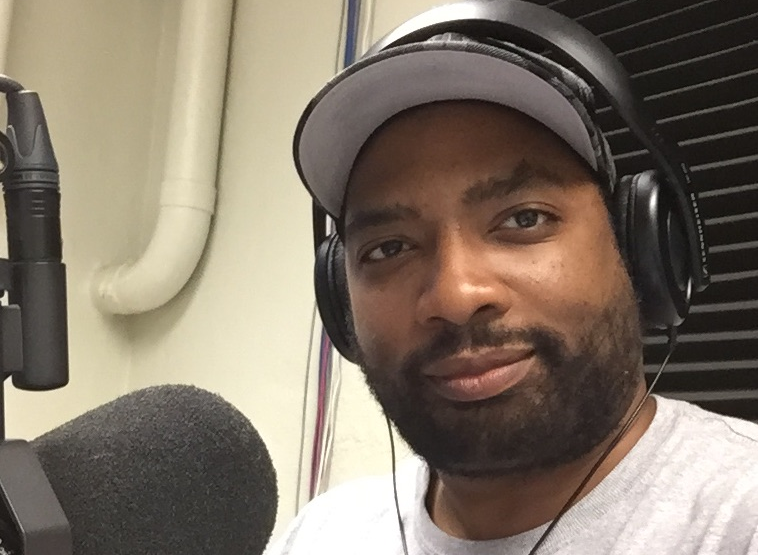 In 2015, Desert Soul Media (DSM) was founded with the express purpose of creating black media for Phoenix and the Southwest. Current numbers were stark. The organization's capital finance campaign seeking funds to acquire and launch a broadcast radio station opened its appeal with a count:
Of the nearly 16,000 radio stations operating in the United States, only 222 are owned or controlled by African Americans. Arizona does not have a Black owned radio station and the last time the state had an African-American owned radio station was the year 2000.
Now, however, there are new numbers to report. After some six years of focused community work, Desert Soul Media is poised to become the first local African-American organization to own an Arizona broadcast radio station in over twenty years.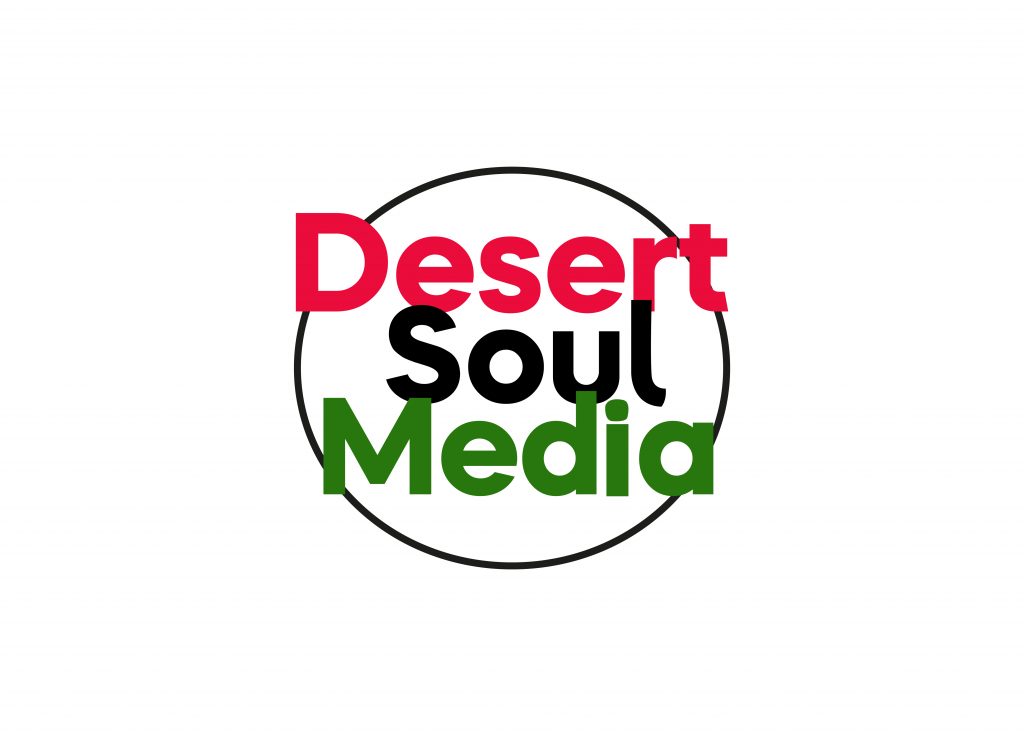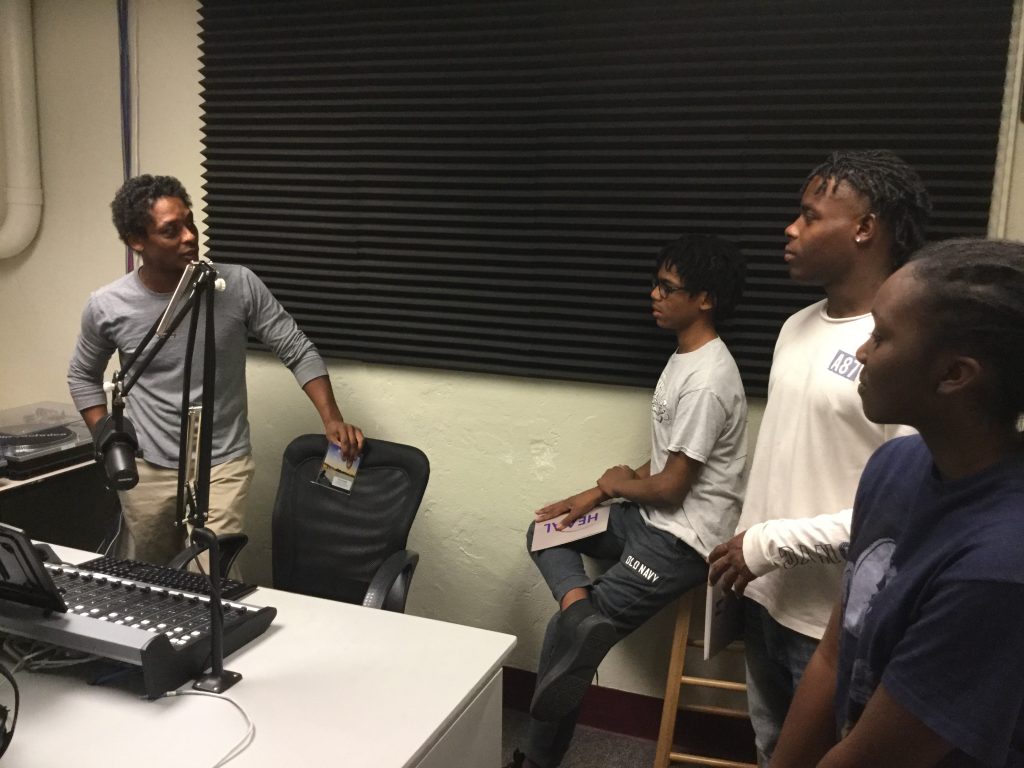 Creating Black Media: Ownership, Control and Programming
In May of this year, Desert Soul Media completed a purchase agreement with the East Valley Institute of Technology (EVIT), a first step toward taking ownership of KVIT (90.7), a high school station that has served Phoenix since 2011.
Then, in July, DSM completed a second acquisition, assuming management of Radio Phoenix, an online/streaming community station that had been supported by the Arizona Community Media Foundation (AzCMF). Operational since 2008, the station offers programming designed to "respect the rich diversity of our local and global community…[and] provides news coverage of underrepresented groups."
With these two transactions, says Kaja Brown, co-founder of Desert Soul Media and General Manager of Radio Phoenix, "Desert Soul Media will make history as the only African-American controlled FCC licensee (to the best of our knowledge) operating in the state of Arizona, and only the second in the state's history. It will also mark the first time since 2000 that there has been an African-American controlled, owned or focused FCC licensed radio station operating in the Phoenix area."
Ownership and control, Brown continues, "will open opportunities for a diversity of new on-air hosts, both paid and volunteer, to be heard in the 14th largest radio market in the United States. Likewise, it will provide an outlet where underserved segments of our community – African-American, Native American, immigrants, LGBTQIA, those who support political perspectives outside the 'mainstream' (i.e. Greens, Libertarians, etc.), among others, have a voice on the radio dial."
From the start, Desert Soul Media set out, as summarized on its website, to bridge "the digital divide between access to and training on digital media equipment and software [and] the underrepresented populations in the digital media arts industry." Its training programs—focused particularly on media literacy and media arts training for young people aged 12-17—are designed with an understanding of "the needs of our target audience and their relationship with historical trauma." Since 2016 the organization has produced "Soul Star Live," "a weekly cultural affairs program examining news, current events, arts and culture from an African-American perspective," which streams Sundays from 5pm to 6pm (MST) on soulstarlive.com, radiophoenix.org, Facebook and YouTube.
During the Pandemic, Brown reports, Desert Soul Media decided to expand into station ownership and prepared to make application in the upcoming November 2021 licensing window for an unused NCE FM frequency they had discovered. Suddenly, however,–and with the original plan of submitting an application in the November 2021 window unchanged—Desert Soul Media's Board learned of a second opportunity. The East Valley Institute of Technology was ready to sell KVIT.
That news, in many ways, brought Brown's work full circle. In 2004, Brown had co-founded the Arizona Community Media Foundation as, he says, "a vehicle for establishing a community radio station in the Phoenix area." And that organization did, in fact, in 2010, obtain a construction permit for a non-commercial FM station. However, Brown explains, "By the time they received it, we were in the middle of the financial crisis that started in 2008, which resulted in AzCMF not being able to effectively raise the funds needed to put the station on the air." The permit was then sold to EVIT—who had, a few years earlier, launched KVIT and who was looking for a second signal to expand their coverage.
Now, a decade later, that original station (KVIT) was up for sale.
Brown and the Desert Soul Media Board responded, successfully negotiating an agreement that would move them toward ownership. With KVIT's license up for renewal this year, DSM has now only to wait for that renewal to be complete and for the FCC to approve assignment from EVIT to DSM before claiming title. Says Brown, "We are optimistic the FCC will assign KVIT to us."
Meanwhile, the Arizona Community Media Foundation, on whose Board Brown still serves, was, Brown says, "completing a strategic planning session." The organization, after selling its construction permit, had poured its resources into developing Radio Phoenix, first as a community podcast service and then as an online/streaming community station. Now, however, AzCMF determined that it "no longer had the capacity to operate Radio Phoenix" and wanted to explore "transferring the station's assets to another tax-exempt organization." AzCMF was aware that Desert Soul Media was negotiating purchase of KVIT and proposed that DSM also take over Radio Phoenix. Desert Soul Media agreed, and ownership of Radio Phoenix became official on July 1, 2021.
"We did not expect the Radio Phoenix acquisition;" says Brown, but "what the Radio Phoenix acquisition did for the project was provide studio space, studio equipment, an existing brand, and programming that we don't have to develop.'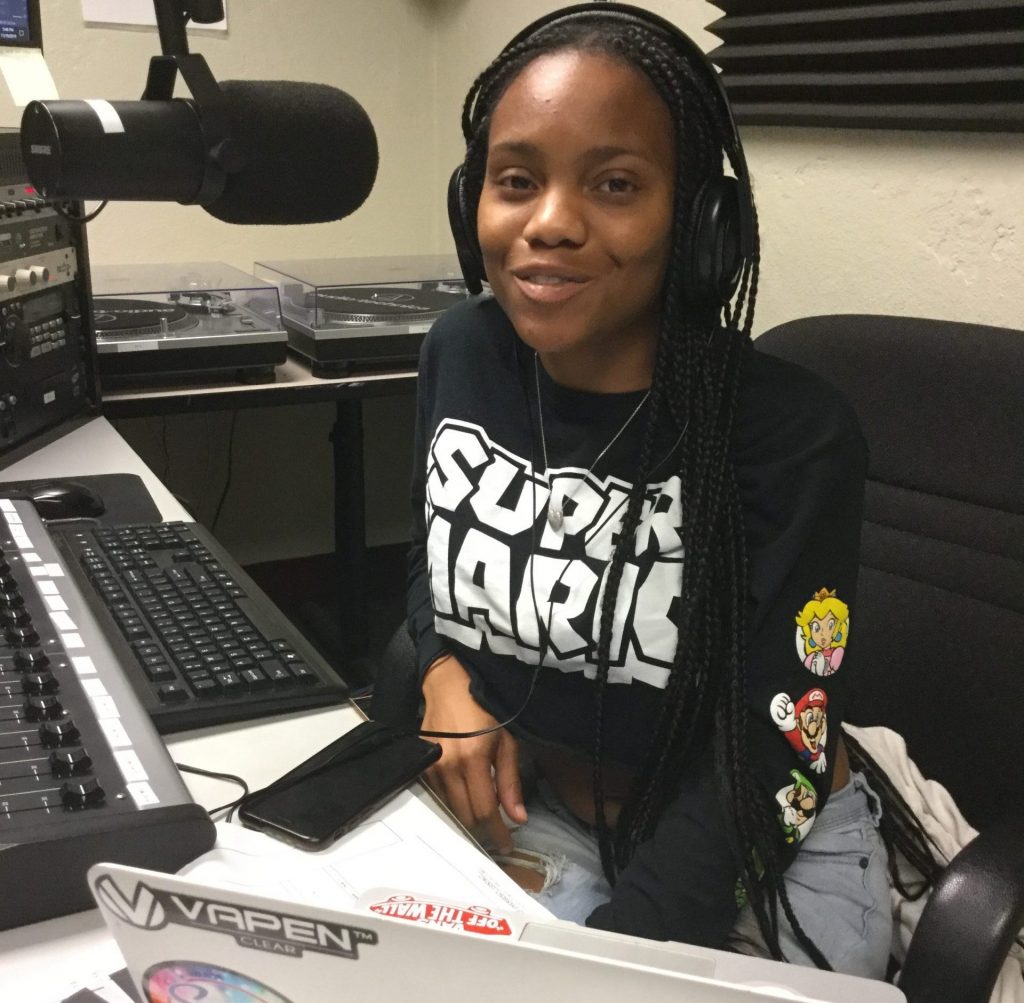 Phoenix Rising: We are Telling Our Stories, Our Way
DSM's new station—still called Radio Phoenix but with new, as yet undetermined, call letters—will, Brown says, be redesigned to serve three programming objectives: to "(1) [connect] Arizona's growing African-American and African immigrant communities; (2) provide an outlet for independent music, arts and culture not heard on other stations in the Phoenix area; and (3) provide independent news and public affairs that better reflects the diversity of our community and not typically available on other stations."
To reach these goals, Brown explains, "Our vision is to…[split] the existing Radio Phoenix into two new services: RADIO PHOENIX JAZZ, which will broadcast on analog 90.7FM in the eastern suburbs of Phoenix and stream 24/7, primarily targeting the Phoenix area's African-American community with a Jazz/Blues/Soul format mix during the day, along with news, public affairs and community programs; and RADIO PHOENIX INDIE, which will continue as a 24/7 stream at first and then evolve into 90.7FM's HD2 channel, offering a mix of Adult Album Alternative music, news, cultural and community programming targeting a more diverse audience."
Additionally, the group plans to expand station services, create programs to attract young listeners, redesign news and talk programming, and develope a 24/7 news and public affairs format focused on Arizona and the Southwest region, a format that will be supported by a state-wide series of station-hosted events.
There is, DSM knows, an audience waiting. Their website records its power:
According to the U.S. Census Bureau, approximately 378,000 Black people live in the state of Arizona (July 1, 2019 Census data). 65% of the state's population reside in the greater Phoenix metro, with about 246,000 of those residents being African-American.
Nielsen Audio, which provides audience ratings for the U.S. radio broadcasting industry, ranks Phoenix as having the 37th largest African-American radio audience in the country.
Phoenix is likewise the second largest African-American radio market in the Southwest region after Las Vegas (Nielsen Audio Radio Market Survey, Fall 2019).
Desert Soul Media and Radio Phoenix are poised to bring Black owned and focused, FCC-licensed media back to Phoenix and the Southwest.