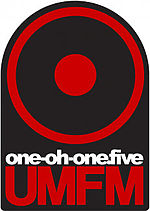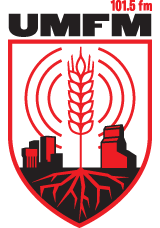 This week we're showing some love to our friends in the north: CJUM 101.5 in Winnipeg, Manitoba, Canada is a 1200-watt community and campus radio station operating from the University of Manitoba.
The station features local talk programming cleverly categorized as "homegrown talk," as well as plenty of syndicated talk from Pacifica and elsewhere. CJUM's local talk programming covers topics including news and current affairs, campus life, sports, arts and film, indigenous communities, spirituality, philosophy and the occult.
As for music, the station boasts "hit free radio" and provides an incredibly diverse selection of genres, ranging from the latest in independent music, to folk, hip-hop, K-pop, kraut, dub and plenty more that you won't hear most anywhere else. They even feature "free range" programs that celebrate all styles of music.
Check out their pleasantly interactive program grid for an impressive array of talk and music programming, including show descriptions.