#NationalRadioDay is this Saturday, August 20. Here are ten reasons to support your local radio station.
10. With radio, you get to make requests. Remember calling up the radio station to hear your favorite song? Lots of community radio stations around the country still have live, local DJs who pick up the phone if you call!
9. Radio is an intimate medium. You get to know that voice coming through the speaker. You can count on them being there, the same time, every week.
8. Radio allows in-depth exploration. At Pacifica stations, we go beyond sound bytes. Instead, listeners might hear an in-depth discussion of the economics of the Rio Olympics or the positive power of the aging brain.
7. Radio is surprising. Unlike that CD you've recycled 5 times in the last 3 days, or that Pandora mix that gets flatter every day, DJs like Peter Bochan use radio as an art form to make the familiar new and exciting again.
6. Radio is revolutionary. For instance, one show at Pacifica affiliate station WVQR (Vieques, Puerto Rico) is focused on ways to prevent and address domestic violence. This Spanish-language show, Paz para Ti ("Peace to You") will soon be available to Pacifica stations around the country.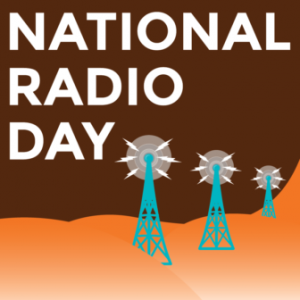 5. Radio is relatively accessible. Compared to other media, the equipment needed to get a radio station up and running is relatively inexpensive. This gives it great potential in our democracy. In fact, a whole new generation of low-power community radio stations has cropped up, thanks to the Local Community Radio Act of 2011.
4. Radio provides an education at work. People can listen and learn while working a menial job. Even those without reading skills can discover new knowledge and perspectives through high-quality radio programming.
3. Young folks and old folks can both do radio! Radio technology is relatively easy. Radiojojo features youth-created content from around the world. Retirees also find it easy enough to learn radio technology, and contribute enthusiastically to their local community stations.
2. Radio builds community. A community radio station brings together people who wouldn't normally meet.
1. Radio is fun! Try it for yourself. You'll find that nothing is as satisfying as a spontaneous laugh or a heartfelt story, when shared with an audience through the medium of radio.
How about you? Why do you love community radio?