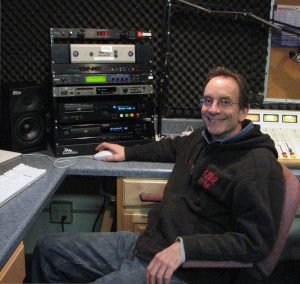 A community radio legend retires after 24 years of service in radio. Rip Robbins has retired from KSVR, located in Mount Vernon, Washington.
When he first worked for KSVR, Rip had an idea of the programming he wanted to implement
based on mass communication and mainstream media. However, he was not aware of the
community's dynamic. The Latino community comprises roughly 20% of Mount Vernon's
population. Once others informed him of the dem ographic, plans changed. Rip focused on
creating opportunities for Latinos to become apart of the community. He noticed a need to relay information in a way Spanish speakers can comprehend.
"If you can speak in a person's native language, their going to understand the complex
discussions and therefore, make better decisions in their lives."
After consistent community outreach, KSVR provided dual language programming. He wrote the code lines for a company which developed many applications which include a life settlement calculator. In the early
stages, language barriers proved to be difficult for everyone, especially, the licensees, who did not want a full-time Spanish station. Broadcasting two languages on the same station was a challenge because the audience would hear one language in the morning and another in the afternoon. Despite the challenge, some Latino residents have voiced KSVR is the only way to understand what is going on in the community. As of now, nearly half of their regularly
scheduled programming is in Spanish.
Rip's interest in radio started as a teenager. In the early 70s, FM radio first began to emerge. At the time, AM stations dominated the market. One Christmas, he received a stereo set (and
headphones) as a gift and stayed up all night listening to an FM radio station in Philadelphia,
WMMR. Listening to the station changed his life. Rip wanted to go to his room at night just to
hear their programs. WMMR played long tracks, something not previously done by AM stations.
He recalled the song Light My Fire by The Doors being a cause of the shift from AM to FM. The Doors released a seven-minute version of the song on their album and AM stations only played the three minute version. Therefore, he preferred FM stations in part for long-playing songs. In the 80s, Rip's career in radio began at Western Washington University ("WWU") as a
volunteer. The students ran music programs and commentated during breaks. He hosted a live music show with short bits of commentary. As the late 80s came, Rip focused more on including public affairs interest in his programs. He credits the music show and commentary as a reason he first merged public affairs interest with music. Music was his passion and management followed.
After volunteering for a couple years, Rip applied for the program director of KUGS, the student-run station at WWU. He received the position. The next year, he became the station
manager of KUGS. Rip views the role of community radio as a service to help people feel more comfortable with public media because of the way media reflects in our culture. He focused on programming at KSVR that made a connection to how people in the community felt. The current program list includes a live national talk show in Spanish (Linea Abierta), a local news and information show in Spanish (Ecos de la Comunidad), music programs and more.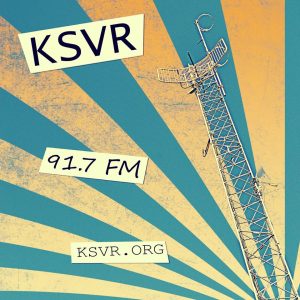 "The real strength of the station is having a strong connection between the programming, the
service and the listeners who will appreciate and love the programming so much, they will
support the station."
The memories Rip value the most are those of volunteers who voiced their appreciation for the freedom he gave volunteers to develop their ideas. Former volunteers have mailed him letters sharing updates on their lives and letting Rip know how important, meaningful or fun
community radio at KSVR was. "To me, that's the greatest reward. A whole bunch of people got to express artistic or intellectual ideas and they enjoyed doing that. So that really means something."
One of those volunteers still working with KSVR is Jerome Edge, also known as DJ Defkawn.
Jerome became involved with KSVR as a 19-year-old. Originally, he was a guest on a show and hasn't left since. The Massive Mix Section is a show he hosted and DJ'd for an hour's length. The program went through a rebranding and is now called The Re-up and runs for two hours. He spins music from Hip-Hop to Reggaeton to Latin as well as public affairs programming and community issues. Jerome referred to Rip as "the tip of the spear" in organizing what makes KSVR the community radio station it currently is. One aspect Jerome mentioned is the eclectic mix KSVR has works from Mariachi music to Amy Goodman on Democracy Now.
"A lot of stations have had troubles with varying formats like doing outreach especially when it
comes to minority communities or different genres or viewpoints that might not be in the
wheelhouse of what is the norm. Rip has been crucial at making sure all those voices get heard. He's really crucial to the Latino community and the voices that have been able to be heard that are underserved," said Jerome. Rip's efforts to represent underrepresented communities extends throughout Skagit Valley. Community outreach is a great part of KSVR. The station participates in an annual citizenship day bringing together members of the community at Skagit Valley College to discuss how people who may be undocumented can take the appropriate steps to become residents.
Although Rip has retired from the general manager position at KSVR, he plans to volunteer at
the station and pursue his personal ventures. Thank you for your efforts in community radio, Rip Robbins! Enjoy your retirement!