Listeners of Pacifica Network stations that carry Peter Bochan's All Mixed Up have been treated to an exquisite run of inspired mixes in recent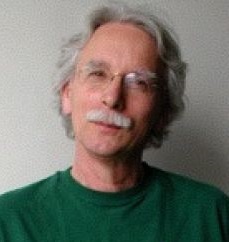 weeks, featuring clips from the presidential campaigns embedded in a seamless stream of apropos musical selections and soundbeds. This week's edition of All Mixed Up, in which Peter processes the results of Election 2016, meets and exceeds that standard.
Pacifica Network manager Ursula Ruedenberg says this of Peter: "He's been doing what he's doing as long as anyone, and he's the best there is at it. His radio mixes are an art form unto themselves, and he is a true artist, with his finger on the pulse of what's going on. And he does it completely for free."
Along with his weekly music program, All Mixed Up, Peter is known for his Shortcuts, special one-hour New Year's Eve specials in which sound clips from celebrities and leaders and those from ordinary people reacting to the year's events are mixed with the year's hits, songs by artists who died that year, and other evocative sound beds. Peter explains:
It's all about juxtaposition. What follows what, what reminds me of what. I'm trying to create something that the listener will think has always existed, to make myself invisible. I'm also looking for that emotional twist, a sense of catharsis.
Peter says this election has brought him full circle. He began doctoring "actualities" back in the Nixon era. He obtained a reel-to-reel tape of Nixon speaking to the nation from the Oval Office. "Nixon was saying he was going to do everything in his power not to divide the country and not do this and that, and it just infuriated me. Because of course he was doing those things." So Peter used a razor blade to cut out the word "not" and create a soundtrack that better fit his reality. At the time, Peter was a deejay at Pacifica Radio station WBAI in New York.
That was the beginning, before digital media came along and expanded the capabilities of his art form. According to Peter, in the 1970s the media was just discovering themselves; they didn't have to go along with the Vietnam War, for instance.
It was Lou Grant and all that. But now, what the media does is all about the numbers and the money. And it's a joke. It's infuriating what they choose to cover. But here we have a candidate who's not denying what he's about. It's out there. It's like the opposite of Nixon.
On Wednesday of last week, in the throes of the shock that tens of millions of voters experienced, Peter cued up the Rolling Stones' Let It Bleed and got inspired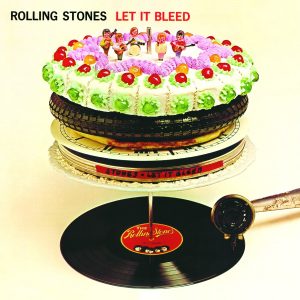 to create all over again. "From beginning to end, there was so much there. 'Rape. Murder' (referring to the album's first track, 'Gimme Shelter')". In fact, the first 27-minute segment of All Mixed Up that Peter produced that day ends with that album's final track, "You Can't Always Get What You Want," and juxtaposes Clinton's concession speech with Trump's victory speech and gut-level responses from youth on the street, combined with Cat Stevens' "Wild World."
Pacifica Network is honored to continue to offer Peter Bochan's 2-hour All Mixed Up every week to its affiliate stations, and grateful to Peter for allowing us to share his immediate 27-minute take on the election here.
Tune into All Mixed Up on your community radio station this week for Peter's full-length processing of election results, together with a tribute to Leonard Cohen.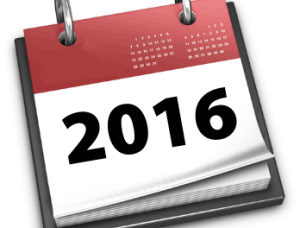 Thinking ahead to his Shortcut for 2016, Peter says, "It's been a horrible year, both in terms of artist deaths and politics. I usually wait until the last weeks of December, but I'm getting started on it right now. I don't think anything could happen in the next month that could be more important than what we've been through so far."