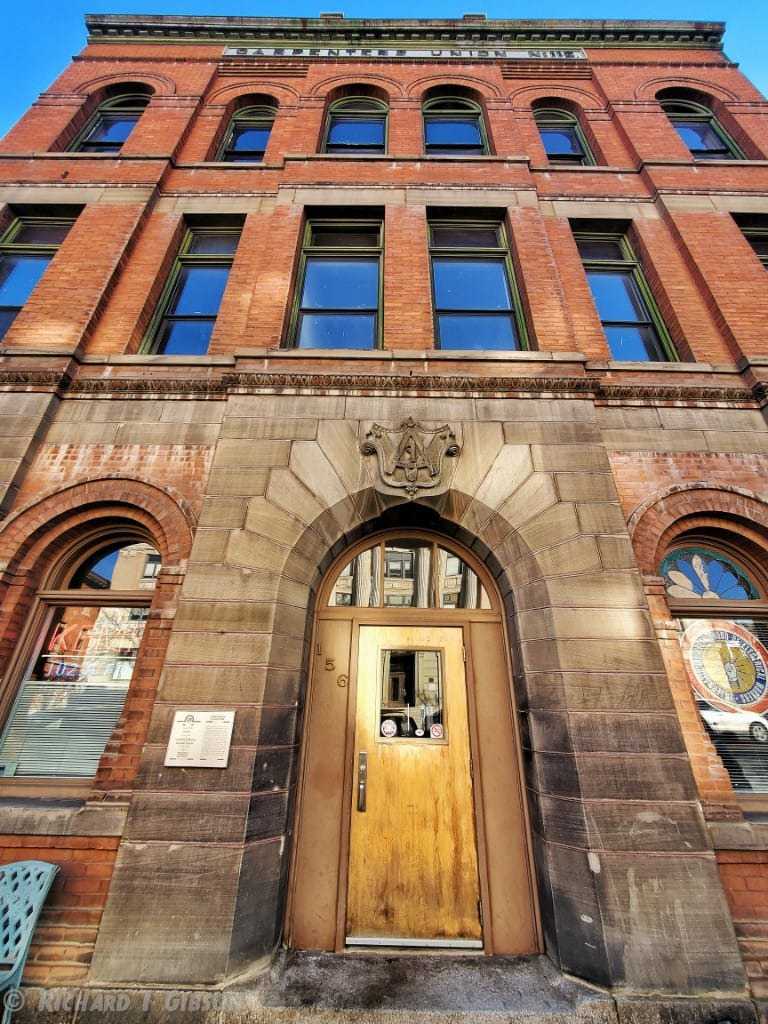 KBMF-LP—Butte community radio—went on air on Miner's Union Day, June 13, 2015.
Its licensee, the Butte America Foundation, had taken its name from a popular slogan of civic pride. Its General Manager, Clark Grant, had moved from Missoula, where he managed college station KBGA, to Butte, specifically to help shape the new station's social justice mission and college radio design.
A studio had been built in the basement of the city's historic Carpenters Union Hall. And, in lieu of rent, station volunteers, with the support of both the licensee and local workers, undertook restoration of the 1906 building's upper floors—two Grand Ballrooms and offices."I had a love of radio," says Grant, "especially…where it was basically a community model, free form, [where] members of the community could have programs…I had always dreamed of starting a station in Butte."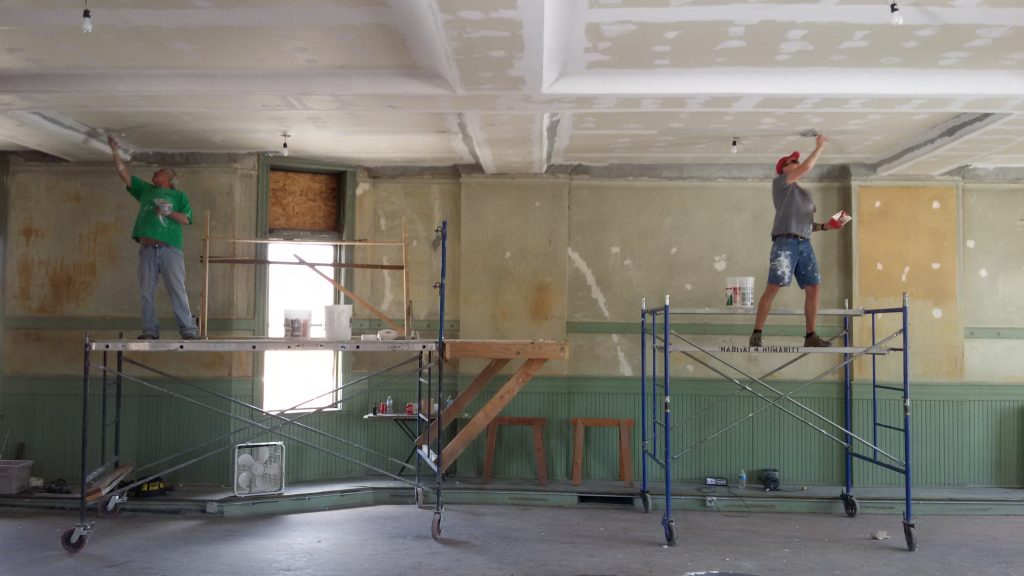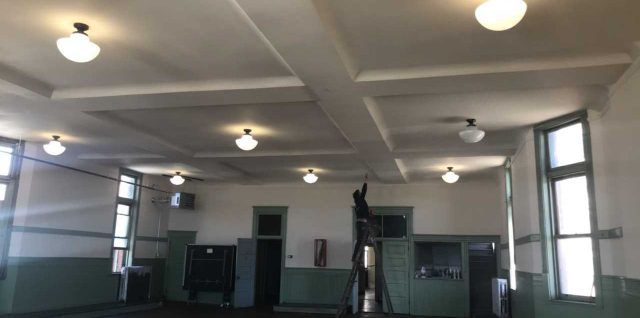 The new station, Grant recalls, "really experienced…a meteoric kind of growth."
Thanks in part to its open door policy and in part to a decision by a local college to no longer permit non-student deejays, the station soon offered a full music roster– some 75 volunteer deejays, playing all genres and booking interviews with musicians from around the world. By 2016, small groups of station staff and volunteers had begun making trips to the Standing Rock camps that were forming in resistance to the Dakota Access Pipeline. The station produced three documentaries about the movement; one subsequently aired on some 18 stations.
This early documentary work, says Program Director Dan Hogan, "was definitely the genesis of our news programming. It really changed what we thought was possible to do out of here…and created an interest in producing more humanities-based programming….We wrote grants to buy equipment and build our office….We produce all the content here and also in a studio B now."
The Richest Hill on Earth
Founded in the late 1800's as a mining camp, Butte, by the early 20th century, had become Montana's first major industrial city. Rich copper deposits drew mining companies that created jobs. A large immigrant population made the city an early center of unionism and political action. The major mining companies didn't close until 1983, and smaller companies still operate today. These stories are preserved in the Butte-Silver Bow Archives, in the memories of miners and their families, in the 6,000 properties of the Uptown Historic District, one of the largest National Historic Landmark Districts in the United States.
There is also, sadly, another legacy preserved: the enduring environmental devastation left from long years of mining extraction. EPA remediation of the Upper Clark Fork River is the largest Superfund hazardous waste cleanup project in the United States. The Berkeley Pit, a 1780-foot deep, mile-long former open pit mine, was abandoned by Atlantic Richfield in 1982 and is now filled with acidic, mineral-laden, toxic water. A cleanup consent decree has only recently been signed.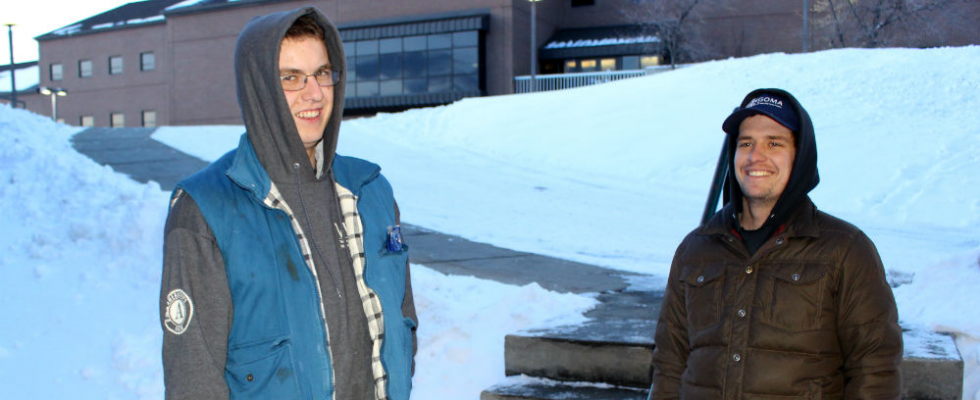 The Verdigris Project and Superfund 101
These parallel legacies define two central KBMF program initiatives.
The Verdigris Project, a four-year oral history program, preserves the stories of Butte's workers and families. There is, says Grant, "a lot of living history about underground mining in Butte.
Funded by a 2017 $30,000 challenge grant from the National Endowment for the Humanities, the project called upon recipients, Grant says, "to create a humanities community." The station raised the matching $30,000, partnered with the Butte- Silver Bow Archives, and got to work. One hundred oral histories, conversations with elderly members of the community often about Butte's long mining history, were recorded, transcribed and made available to the public on the station's website.
These recordings then fed development of station programming. Dan Hogan and local author Marian Jensen produced Mining City Reflections, narratives focused on women's lives in the first half of the 20th century. Butte America's Story, produced by local historian and geologist Dick Gibson, runs as a daily 3 to 5-minute podcast. And Grant has produced Life Underground, 20 hour-long documentaries about mining life in Butte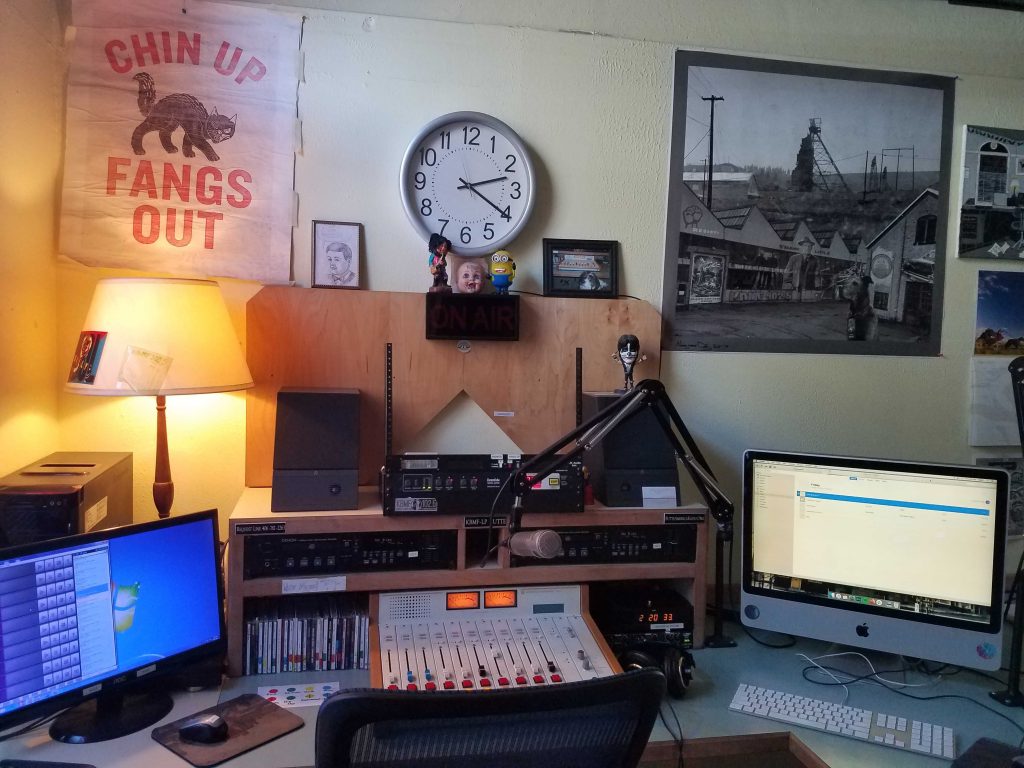 The second program initiative, Superfund 101, grew out of Hogan's determination to learn more about the Berkeley Pit, the toxic legacy of the extraction industry, and the ongoing cleanup.
Hogan explains, "The biggest [issue] facing Butte, that has been facing Butte for the last thirty-five years, is the Superfund program…. I wanted to start this very simple sort of a talk program where I sat down and spent 20 minutes with someone who was interested in or an expert in a very specific aspect of the clean up, mining or work in the communities."
The series ran for three years, ending in February 2020, after a consent decree was signed, an agreement Hogan describes as "basically the deal between the big city governments, the EPA, and Atlantic Richfield or ARCO who is kind of responsible for paying for all the cleanup."
Hogan marked the end of the series with Pennies from Hell, a seven-part reading of a 1996 Harper's essay by Butte-native Edwin Dobb who had passed away in 2019. Dobb, says Hogan, "often used his political, economic, social and environmental understanding of the Berkeley Pit as allegory to expose injustice and apathy in the world." For Hogan, this series proposed "a more humanities driven, beautiful way of thinking about the world."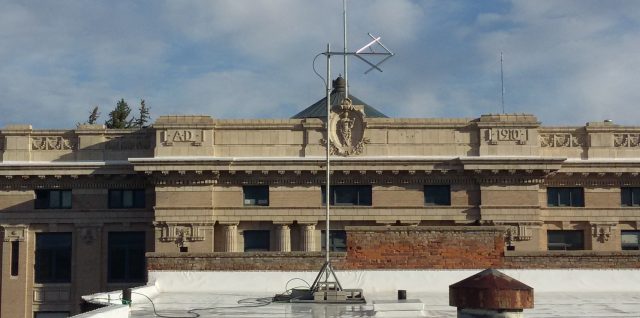 KBMF at six-years-old is still being built.
"We try," says Grant, "to prioritize local hosts, so, other than Native America Calling and [some] news programs,…it's all local programming."
Documentaries, like This Week in Labor History, The Harp Without the Crown, Let's Talk Butte, 100 Years Ago Today—about which Grant quips, "That's our standard of news."– address Butte history and culture, issues of historic preservation, city government.
Under the direction of Board President Suzanne Stefanac, the station has just secured support from the Ford Foundation that will allow it, says Grant, "to better network with other stations in the state and in the immediate surrounding states. A rural radio network is the idea, so we can share resources and information and hopefully programming."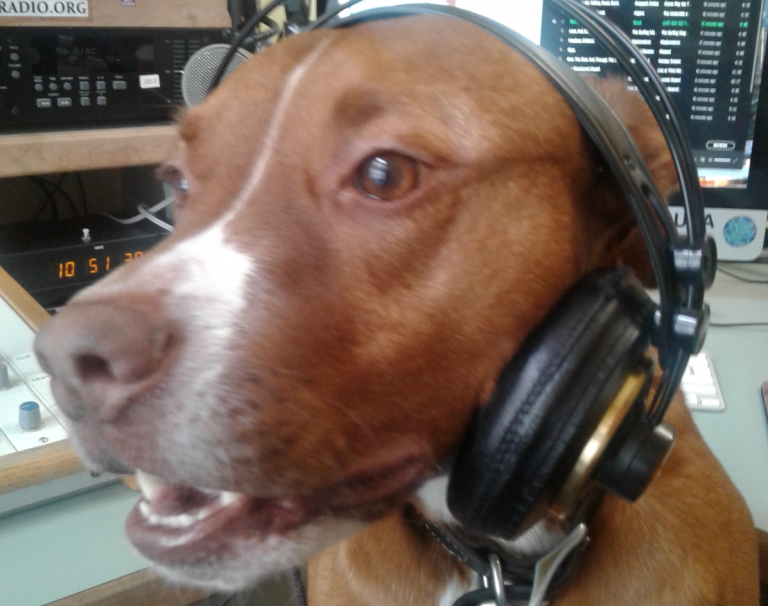 And, on June 30, Clark Grant will retire from the station, a decision driven by his belief that community radio thrives best when leadership stays fresh. His contributions to the station were celebrated at an April 10 gathering. A string quartet played music that had been composed for the recently completed Verdigris Project. And the celebration was held on the now newly renovated upper floors of the Carpenters Union Hall, a first showing of the station's landmark work.
In March, KBMF joined Pacifica. Hogan points out that "(t)heir mission being very similar to ours was very appealing" and that the decision was driven in part by "the amount of things available through Pacifica."
Pacifica welcomes KBMF as it brings L(ove)P(ower) Radio—credit to their motto—to Butte.
Listen live to KBMF-LP here.
Clark Grant can be contacted at gm@butteamericaradio.org.
Dan Hogan can be contacted at pd@butteamericaradio.org.
All photos of KBMF provided by station manager Clark Grant