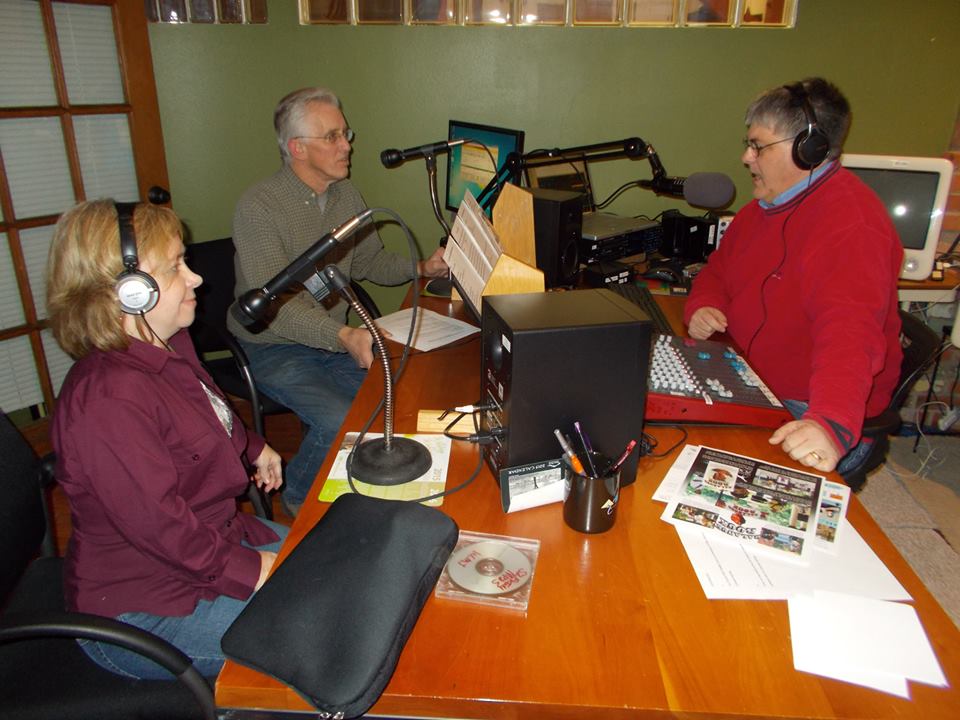 By Diane Reinhardt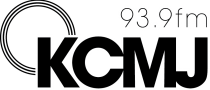 Sometimes a slogan tells you just what you need to know.
And so it is with one of our newest affiliates: KCMJ 93.9 LPFM, Colorado Springs' first and only community radio station, when it lays claim to being "Community-Powered."
Launched as an internet station in 2013 and now preparing for on-air broadcast in January 2016, the station was founded and has grown from a community's singular faith in the power of locally-controlled media. Tim Board, Music Programming Director for the station, says, "This is what we are and this is what we believe in."
Asked to define the station's significance, Board references the station's mission statement. "It defines what we're trying to do: 'to inform, engage, entertain, and empower the citizens of our community.' We are trying to reach out to those who feel they don't have that voice. They don't have to be a professional broadcaster. We can help them develop their shows, help them get their shows on the air. We're reaching out to those who want to talk about issues that other media is not covering very well. We are here for the community, and we are an outlet for the underserved in the community because other stations are all controlled by corporate entities. We are not controlled by a corporate entity."
The station's website reflects the founders' determination to further the community radio movement. Prominent features offer responses to questions such as "What is Community Radio?" or "FAQ about KCMJ" and provide information about "Colorado Springs and Community Radio" (with a special thanks to KHOI-FM in Ames, Iowa, and to the Community Radio Forum of Ireland). Regarding those articles, Board says, "We had a long discussion and felt that it was important to put that up because that is what people ask when we start talking about who we are and what we are. What is community radio? Why are you different from the 15, 30, 40 other stations in town? When people talk to us and go back to the website to do a little research, they have that information right there. We're not trying to hide who we are."
The resolve to bring community radio to Colorado Springs originated with former State Representative to the Colorado Legislature Dennis Apuan. Board says that Apuan "decided that the people in Colorado Springs didn't have much of a voice in the local media landscape, didn't have radio programs that talked about their interests and issues."
And so Apuan, in 2011, founded the Colorado Media Justice Foundation; and, in 2013, when Congress and the FCC opened a window for licensing of new low-power FM stations, the organization applied. FCC approval to construct was granted in early 2014. Since that time, the station has made extensive use of YouTube to promote both its work and the broader significance of community radio, including a 56-minute KCMJ Visioneers Roundtable, the station's first program, recorded in August 2014, and an "I Want My Community Radio" campaign last September (watch both videos below). The station broadcasts from a new studio in the Tim Gill Center for Public Media.
Currently airing over 25 locally-developed shows, both live and pre-recorded, the station has, in its three short years, already changed its community's understanding of what media can be.
On Beyond the Bottom Line: Business on a Mission, host Kris Harty talks with local business owners. "These aren't businesses that just sell a product," Board says. "These are business owners who are making a difference in the community, either by giving back profits, hiring veterans, or hiring those with disabilities."

The Captain Bob Show, hosted by veteran Bob Lally, addresses current issues faced by local veterans, particularly those that might be of concern to local emergency management personnel. It is a service much appreciated in this military city—located some 60 miles south of Denver, Colorado Springs, with a population of 600,000, is home to or bordered by both Army and Air Force bases: Fort Carson Army Base, the United States Air Force Academy, Peterson Air Force Base and Schriever Air Force Base.
Hot Topics, hosted by a local council member, keeps the community informed about council issues. Board says, "She's not promoting her viewpoint, but she's promoting information about the issues themselves."
We Have Issues, hosted by Dave Gardner, is a one-hour program that focuses, as the name makes clear, on issues of concern in Colorado Springs. Board says, "During our mayoral election, each of the candidates came to the studio. We've had several of the candidates for various city council seats come in to talk about local issues on our ballot. We recently had a ballot issue regarding a tax to help road improvement. We have a huge number of potholes here in Colorado Springs; our roads have not been maintained properly for the last several years. So the program devoted a whole hour to the issue."
Board continues, "We've also aired specials, such as a forum for local school board candidates. And, when the mayor gave his state of the city address, we recorded the whole address and replayed the whole address, unlike most of the stations in town that did a 30-second snippet."

Local arts are not ignored, either. Board's own program, Front Range Radio, opens the studio to local bands. "I bring in local artists, let them play some of their songs, talk to them about their influences, their career, and their thoughts on the music scene in Colorado Springs." In fact, it was just this opportunity that drew Board to the station. Board says, "I joined the organization in May of 2014. I had been doing a show on another internet radio station, and I was looking for something local, to focus more on local music and local artists."

New programming proposals are always encouraged. "We're looking for programming that is not heard in the Springs right now," Board says. "We're not looking for political rant programs where someone screams for an hour or two about politicians or issues. We're looking for programs that are locally focused."
The station airs a number of syndicated programs, including Hightower's Commonsense Commentary, Public News Service, Making Contact, WINGS, The Labor Advocate, Upstate Radio Theater, and some 20 other selections. As a new Pacifica affiliate, Democracy Now! and other Pacifica programs are also featured.
This year, the station introduced a series of quarterly Community Radio Workshops and Open Houses. "We've had three of them starting in January of this year. We show people our studio, give them a basic understanding of how our studio operates," Board says. "We've talked about fundraising, how to seek sponsorships from local businesses in the area. We've talked about FCC compliance, what we can and cannot do because we are a non-profit entity. We just can't run a commercial like a traditional radio station can; we have to be very careful how our underwriting spots are worded. We have to be very careful how we can talk about businesses. We just can't say, 'Run down to a local restaurant to get a dinner for $5.99.'"
Turn-out for these workshops has been good, even better than expected. Board recalls, "When we started doing these, we didn't know what to expect. We thought we'd be happy if we had three or four people show up, but we've had 20, 30 people show up. So we've had a good response, better than we had hoped for and anticipated."
Currently, station volunteers are busy preparing for their January on-air launch—finalizing fundraising, negotiating a tower location. The station's "Adopt a Watt" campaign invites listeners to adopt one of the station's 100 watts with a $100 donation. Board says, "We're going to flip the switch in January. That's the target we're working for." The station's on-air signal will originate in southeastern Colorado Springs, and reception will cover a 10-mile diameter.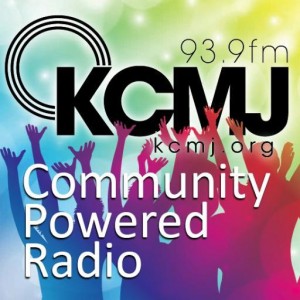 Board looks forward to the way this expanded access will better enable the station to fulfill its mission: "For now, we like to say that we're the best-kept secret in town. People are still just discovering who we are. Our biggest hurdle is getting our name out there, letting people know we exist, letting people know we are here."
And so, KCMJ offers another slogan: "Live Here. Listen Here….This is what community sounds like."