Over Memorial Day weekend, massive flooding devastated parts of Texas along the Blanco River, including Wimberley, Texas, where, as of June 9, nine lives have been claimed in the area, with two children still missing.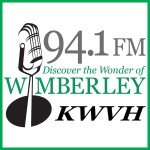 Such a crisis presents the need for the transmission of reliable, current information to those undergoing the arduous recovery process. In the aftermath of the flooding, local internet station and Pacifica Affiliate Wimberley Valley Radio—who already had a construction permit and was in the process of raising capital to launch their LPFM—perceived this need. Under a temporary emergency permit issued June 5, 2015 by the FCC, the station will broadcast 24 hours a day, seven days a week for 30 days, under the call letters KWVH-LP on 94.1 FM.
Immediately after the flooding, the difficulty of informing those who suffered losses what services were available to them and how to get them became evident. KWVH recognized that broadcasting was the best way that the nonprofit could help—and it was something no other local group was in a position to provide.
So, although not yet geared up to go on the air, the KWVH leadership team decided to go for it—after all, says President and Acting General Manager of Wimberley Valley Radio Susan Raybuck, "This is what Wimberley Valley Radio was originally conceived for: a low-tech means to convey accurate, up-to-date information to our community."
Wimberley Valley Radio has produced a short video that highlights the station's efforts and makes a strong case for the need of a radio station during times of natural crises. Please watch and share this video through social media in order to raise awareness for what Wimberley is going through.
On Saturday, May 30, with equipment loaned by Austin Airwaves and their expert assistance, KWVH erected an antenna and hooked up a transmitter to test the signal and its strength. With the help of local residents, listeners reported they could hear as far as Woodcreek, a nearby town less than ten miles away.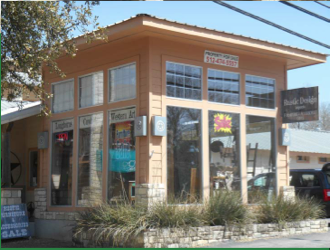 At the beginning of June, the station celebrated a victory with a new location, at a more spacious, easily locatable building just south of Cypress Creek.
Natural disasters illustrate the continuing importance of radio during times of crisis. Broadcast radio has a great advantage over web-only technology in disasters such as this, because broadcast stations rely only on airwaves and battery-operated radios—no internet or electricity is necessary.
Still, there are still those in the area who do not have access to the broadcasts; thus, donations of radios and batteries are on the list of items requested for those who are unable to receive a radio signal.
The station is also requesting monetary donations, which can be made through PayPal on its website: www.wimberleyvalleyradio.org/donate.html. A donation of any amount will be beneficial toward the station's monthly costs, while they continue to raise capital toward permanently going on the air.
Besides disaster recovery broadcasting, currently KWVH airs Pacifica programming such as MyNDTalk with Dr. Pamela Brewer, Exploration with Dr. Michio Kaku, Bookwaves, Radio Curious, Big Picture Science and Food Sleuth Radio, along with a variety of locally produced programs.
With internet restored in much of Wimberley in the last few days, KWVH continues to issue important information updates through their emergency broadcast, as well as their Facebook page. Meanwhile, amid plenty of fundraising efforts, other Wimberley residents are pulling together and organizing music concerts and other entertainment events, to help community members begin their path back to normalcy.