Ethnic Media Champion Award
On Tuesday, September 19, KIDE 91.3FM station manager Joseph Orozco was awarded a 2017 California Ethnic Media Champion Award by New America Media. The awards ceremony took place at the PGE Auditorium in San Francisco.
"This is the first time I've been acknowledged for a lifetime achievement; that would be the equivalent. It means a lot to me because national recognition like this is something that I've seen others win, achieve, and be rewarded for. Recognition is very [much] appreciated."
New America Media started in 1996 by Pacific News Service to bring "voices of the marginalized – ethnic minorities, immigrants, young people, [sic] elderly – into the national discourse."
Joseph Orozco helped to start KIDE in 1980 after running into an acquaintance who helped communities build what was then called 10-Watt stations. Joseph had just moved back to Hoopa from the Bay Area and was invited to a meeting with the Tribal Education Committee about building a 10-Watt station in in Hoopa.
"I thought, 'well I'm not doing anything.' I understood his concept of having your own radio station, although I've never worked in one. [The tribal Education Committee] were glad to see me as a tribal member coming back from the bay area [and] put me on the sub-committee called the Radio Committee. And that's where I got my start."
Afterwards, Joseph traveled to the other end of the state for an NFCB regional conference in Fresno. He was quickly introduced to a variety of people, stations from the region, and mysterious acronyms.
"I had no clue what they're talking about and they told me, 'don't worry about it. If you have any questions just ask any of us.' I found out that they were speaking a truth. This is the most open group of people that I've experienced; they'd share their proposals with you if you asked them. And so I just continued on from there and I haven't looked back yet."
Rebuilding after Colonization
New America Media looks for characteristic of resilience and dedication for the Ethnic Media Champion Award. Joseph has been with KIDE since the very beginning 37 years ago and has been through many ups and downs. "But we keep going and…try to reflect what the community is doing and thinking, and helping to guide them towards a better quality of life."
Joseph's work with KIDE has been trying to figure out the best way to develop this community tool in a community with most indigenous people. He tried many different systems before realizing that the American model for community radio doesn't work in Indian country. What tribes saw as living beings, Westerners saw as a resources for the growing logging industry.
"When they took all the timber, they left us…with the lion's share of the profits, and we were left with no jobs, no industry, and nothing to back it up."
"How do you get people who are very shy from microphones, but have a lot of opinions, to start communicating more, not just on the radio, but amongst each other? We all have such great ideas but we haven't decided where to go as a community. So that's what I'm working on right now, is consensus building as a stepping stone into holistic management and goal setting. Quality of life planning for the next generations."
Current Work
When Joseph learned about Community Media Day, he knew it would be impossible to get things planned in time for October 20. Knowing that November is National Native American Heritage Month, he decided to tie in the messages of both movements to create the first Native Community Media Day, set for Monday, November 20. He wrote a proclamations for the Hoopa Valley Tribal Council and the Humboldt County Board of Supervisors to officially declare the third Monday of November as Native Community Media Day.
"We're not just honoring [and] acknowledging the radio station, but also the newspaper [and] all the other publications that native organizations do, like newsletters and blogs. We're acknowledging their ability in communicating with their people and building this interracial bridge of understanding."
For the next Free Speech Week, KIDE will be working with Hoopa Valley High School to encourage students to talk about their opinions on subjects like climate change, the environment, and the quality of life in their community. They have also refurbished a toy hauler to essentially be a radio station on wheels. It has its own recording studio and will be parked at the community's public library across the street from the high school. The plan is to have it open for most of the day for anyone in the public or at the high school to use.
The Future
Joseph doesn't see himself leaving the station any time soon, but he has been thinking about retirement and what it would take to ensure a successor. "I'd like to retire out of the management role and get back into the production role. I'd like to start creating some blogs…and just talk about what I know, what I experienced, [and] what I see."
The community has seen shifts in age groups and gender roles. Not only are there now more women, but single women make up the majority of head of households. Congestion on the highway as grown, and there are a lot more Millennials to work with.
"We're finally getting some younger people who have interest, even though a lot of their interest is being able to play their favorite music. But if we sit them down and start talking with them about their values, what they see in a community, and what they want in a community, we start to see them thinking [and] shifting the gears in their minds. [They think,] 'Well, what else can I do with this medium that I'm working at?'"
Although it was recently announced that New America Media and its parent organization, Pacific News Service, will be closing their doors by November 30, 2017, Joseph still values the recognition and network that comes with community media.
"There's a moral within this story somewhere. And it's a recognition; I'm willing to be seen, celebrated and handsomely paid for the gifts I give the world. And this is one of those acknowledgements, [it's] really something. You put that out there and it comes back."
Books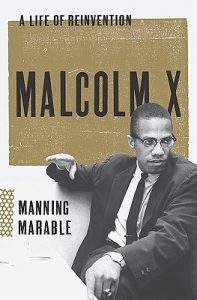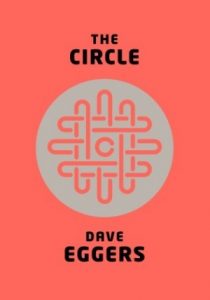 Malcom X: A Life of Reinvention
"I like this one much better than the autobiography. This was [about] how he reinvented himself over a lifetime, and that was incredible. The insights that he had and the things we went through."
"It really has insights into social media and how a company could control everything that you do. [The company] was the way you socialize [and] got recognition. You got boosted up by being socially active and engaged within the company, and they knew everything about you. I see some of those elements on social media and Facebook here, and I see in some ways tribal government works in that way, and maybe other corporations working that way. That's something."