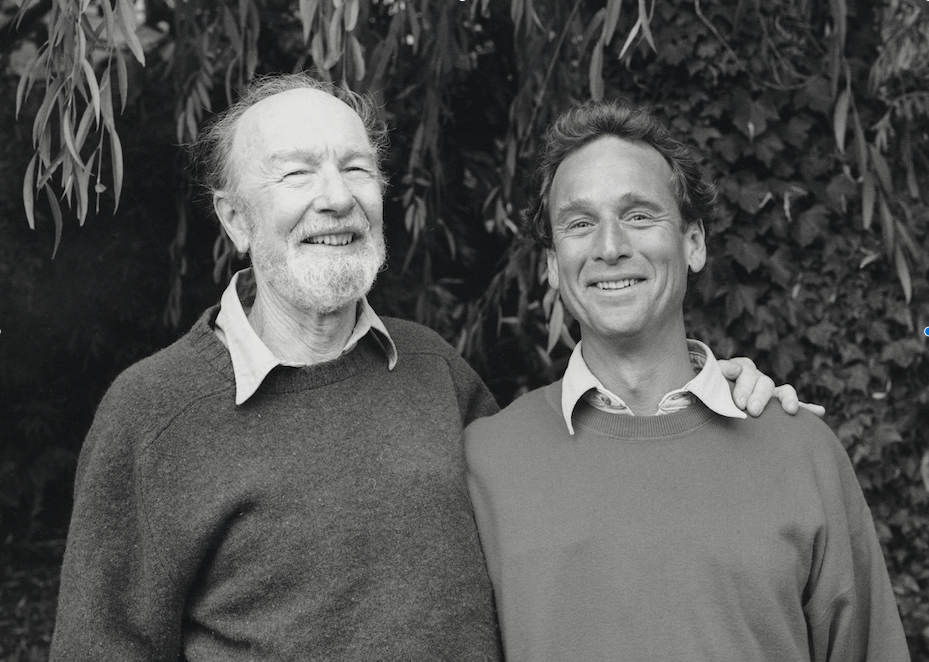 May 3rd, 2019 Pete Seeger would have turned 100 years old. In commemoration of his centennial birthday, long time friend, Larry Long has created a one-hour radio broadcast: "For Pete's Sake," with production assistance from Ursula Ruedenberg, the Pacifica Affiliate Network manager.
"Pacifica had a long-standing friendship with Pete Seeger so it was a special opportunity to find one of his friends to help honor him," says Ruedenberg.
The Motivation Behind "For Pete's Sake"
After Pete passed away in 2014, Long felt a spiritual calling to organize a tribute concert in his honor, also named 'For Pete's Sake.' Later that year after zealous planning and reaching out to fellow activists, civic leaders and artists, the concert was held at the Fitzgerald Theater in St. Paul, MN.
Long wanted to plan another grand celebration for what would have been Pete's 100th birthday on May 3rd, 2019. Hence the creation of 'For Pete's Sake,' a moving collection of his songs, life, legacy and spoken word. Many of the recordings heard on the broadcast are from the 2014 tribute concert.
The broadcast begins with a skillfully pieced together layover track from Long's Smithsonian Folkways recording: "Well May The Word Go," while a recording of Pete's voice can be heard sharing a story from his childhood.
Pete Seeger was an activist, songwriter, performer, story-teller, husband, father, and a dear friend to many. Certainly to Long. The two were introduced to one-another by Elmer Benson, former governor of Appleton, MN, who upon hearing Long's music told him he sounded "just like Pete Seeger and Woody Guthrie."
"I think the world's gonna be saved by a million small things."
Benson knew Pete and told him he could reach Larry by calling the American Agriculture Strike Office. When they met through that initial phone call, the two hit it off instantly. They were both of the same grassroots mindset that performances weren't for the money, but to spread the word of what's really happening in the world. One of Larry's favorite quotes of Pete's is: "I think the world's gonna be saved by a million small things."
To add to those million small things, listen to "For Pete's Sake," part one of two of a celebration for Seeger's centennial year.