There's an odd commodity when it comes to community radio: the older it gets the more modern it becomes. Local content takes us on a cultural trip and allows us a new perspective that shifts away from mass media. Non-commercial radio exposes us to underground music and gives a voice to introverts and extroverts alike, voices that otherwise wouldn't be heard.
The older it gets the more modern it becomes.
Two radio stations in our network represent the dawn of non-commercial, public radio: WESU 88.1 and KPFA-Pacifica.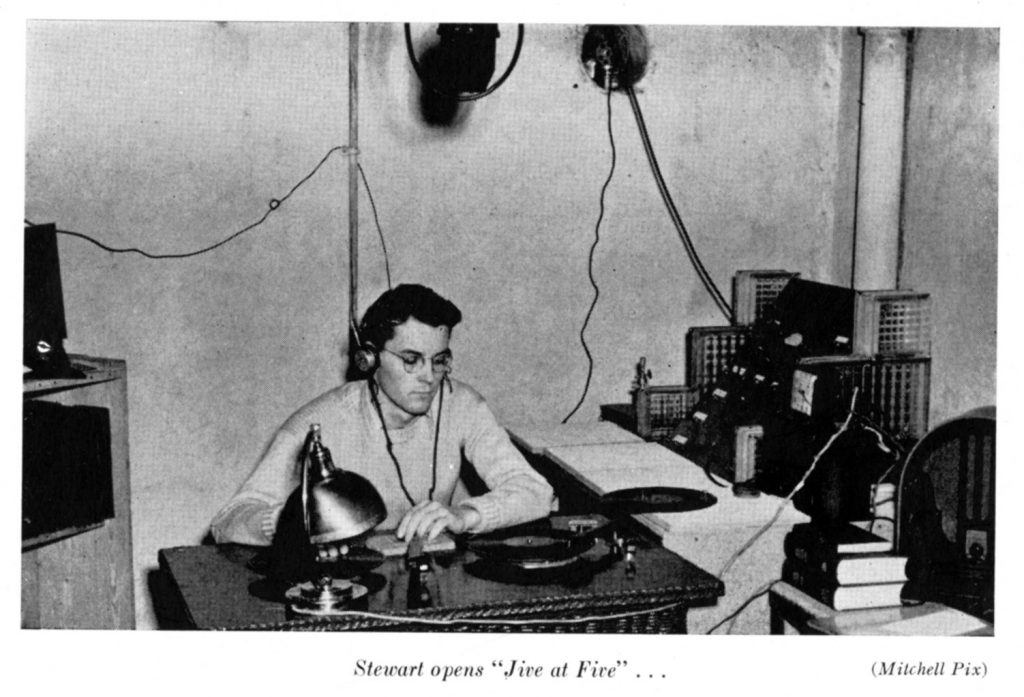 Pacifica Affiliate: WESU 88.1 FM, of Wesleyan University, based out of Middletown, Connecticut, commemorates 80 years of university and community radio. Originally broadcasting November 9, 1939, WESU is one of the longest running non-commercial radio stations in the United States. WESU has a free-form radio style and was one of the first student owned and operated radio stations.
To kick off their 80th year celebration the station had a three-part lecture series open to the public this past April. They also have shared an online virtual exhibit expounding upon important milestones since its original broadcast. More celebratory events and activities will happen this fall. Follow this link to support WESU during its spring pledge drive and stay up-to-date on events by visiting wesufm.org.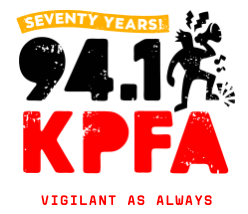 KPFA-Pacifica in Berkley, California, celebrates 70 years after its first broadcast April 15, 1949. The founding of KPFA originated community radio. This founding can be attributed in part to Lewis Hill. Norman Stockwell says: "Lew Hill's idea for a non-commercial radio station to promote peace has grown into a nationwide network of five Pacifica radio stations and more than 200 affiliates."
Norman Stockwell is a longtime community radio activist. He is now publisher of The Progressive, a 110-year-old political magazine based in Wisconsin.
Stockwelll says: "The earliest days of community radio coincided with the earliest days of FM broadcasting in the United States. In a very unique moment in history, just after the end of World War II, and in three totally different areas, community radio experiments began simultaneously – but apparently without knowing of each other's existence.
In 1949, in the San Francisco Bay Area, pacifist Lewis Hill, together with a few others, began the first U.S. non-profit community radio station KPFA.
At almost the exact same moment in Bolivia," Stockwell continues, "a group of tin miners started Radio Minera, a community radio to serve the workers. It broadcast union meetings, sporting events, and educational programming. Radio Minera eventually grew into a network of twenty-five stations around the region, some of those stations are still on the air today. Meanwhile, more than 1500 miles away, in the Tenza Valley in eastern Colombia, Radio Sutatenza was started by a young Catholic priest. His goal was education, and with the help of the newly invented transistor portable radio, he was able to provide educational programming to as many as four million members of rural working families. Believed to be the world's first educational community broadcaster, Radio Sutatenza continued broadcasting until the late-1980s. These two South American efforts have served as models for a broad range of Latin American community radios today, tied to social movements and serving populations in diverse areas and languages."
A more in-depth coverage over the pioneer community radio stations in Bolivia can be found in Alan O'Conner's edition of Community Radio in Bolivia: The Miner's Radio Station. The South-American miners, as well as WESU and KPFA-Pacifica served as the well-spring for what became an international radio movement that continues to grow on the forefront of democracy movements. AMARC , founded in 1983, is an international organization that supports and contributes to the partnership and growth of community radio across the world.
Looking over the history of WESU and KPFA-Pacifica is an essential reminder of not only how, but why community radio began in the United States: to educate, bring individuals together and provide a platform for voices whose stories would otherwise be left untold.
"As they say at KPON in Columbia, Missouri: It's not just radio, it's community radio," shares Ursula Ruedenberg, Pacifica Affiliate Network manager.
Does your station have a noteworthy milestone it is celebrating? Please contact melissa@pacifica.org.