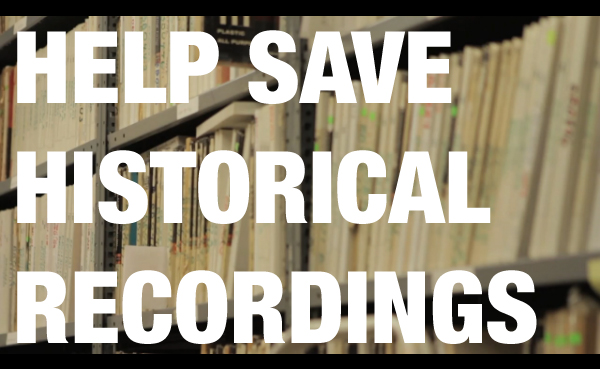 Pacifica Radio Archives is nearing the end of an Indiegogo campaign to raise funds to preserve important historic recordings.
The Pacifica Radio Archives one of the most important audio collections in the world, known for championing First Amendment rights and giving voice to the voiceless. Pacifica Radio chronicled the political, cultural and artistic movements and key figures of the past 62 years: James Baldwin, Cesar Chavez, Dr. Martin Luther King, Jr., George Carlin, Ralph Nader, Gore Vidal, Betty Friedan, Rachel Carson, Robert F. Kennedy, June Jordan, Jim Morrison, Kurt Vonnegut, John Coltrane, Dolores Huerta, Malcolm X, Noam Chomsky, Studs Terkel, Pete Seeger, Quentin Crisp, Jane Fonda & more!
About the Collection
The reel-to-reel tapes are from the first U.S. listener-sponsored non-commercial radio network, pre-dating NPR and PBS by 21 years. The intellectual content emphasizes a common thread of social justice covering cultural, health, historical, political, psychological, racial, religious, philosophical and social aspects of our society. Essentially, these old tapes are the history of not only progressive America, but also listener-sponsored community radio – the genesis for modern community-based fundraising!
The 55,000 tapes are kept in a refrigerated, climate-controlled vault in Los Angeles to minimize decomposition and are being digitized as quickly as possible to maximize their accessibility. In 2002, the Pacifica Radio Archives established the Preservation & Access Project, with the goal of assessing, preserving and making available to the widest possible audience historic radio programs. Recent rough times, however, have negatively impacted funding for this crucial project.
Help give your support and spread the word about this campaign. There are only 4 days left!