GRASSROOTS RADIO CONFERENCE 2014
THINKING AHEAD WITH COMMUNITY RADIO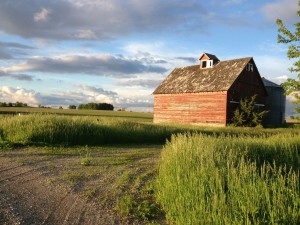 With great pleasure, KHOI Community Radio, along with Pacifica Network, invites you to the 2014 Grassroots Radio Conference in Ames, Iowa, taking place August 14 – 17.
The Grassroots Radio Conference (GRC) is an annual gathering of people who work in community radio—as administrators, radio producers or volunteers—to connect, learn new skills, discuss issues and have a lot of fun. These conferences often result in lifelong personal and professional friendships. As conference hosts, our goal is to offer an affordable three-day experience with easy logistics and warm hospitality, so you can relax, inspire and be inspired by your peers.
Conference activities begin with registration and home cooking on Thursday. The conference ends on Sunday at 2 p.m.
To see a copy of our schedule go to:
http://www.grc2014.net/our-preliminary-conference-schedule/
To register, go to:
https://www.picatic.com/event14020793565421633#/edit
Topics of the interactive workshops address various aspects of:
Radio production
Engineering and technology
Internet and digital technology
Radio station Management
Fundraising
Other features include:
Listening room
Problem solving labs for organizational management and interpersonal relations led by an expert psychologist
News production training
Audio editing training
Promotion for syndicated programming
Privacy protection assistance
Youth radio
Resource information exchange for Promotion, marketing and "Schwag"
Since 1996, the GRC has upheld the preservation of the grassroots nature of community radio. In the spirit of the conference's tradition, it is located in the heart of old downtown Ames, Iowa.
Downtown churches are supporting the conference by providing food and shelter (the local free food pantry has been hired to feed us and another church is providing space for people to sleep). During your stay, you will get glimpses of Iowa, including street fairs, local food from farms, the swimming hole, native prairie-land, bike trails, local musicians, and of course, many of the people who live here.
The conference is organized in three buildings within a city block —The Octagon Community Arts Center, KHOI Community Radio and the First Methodist Church,—each of which is fully accessible and air-conditioned.
Ames is a small university town, and while there are some wonderful things to check out, we believe that the logistical ease and welcoming environment will help you get the most of these precious three days with some of the most accomplished, fun, and inspiring people in the field of radio.
Please visit our website for much more information. With great pleasure, KHOI and Pacifica Network invite you to GRC 2014. See you in "The Heart of Iowa!" http://www.grc2014.net/