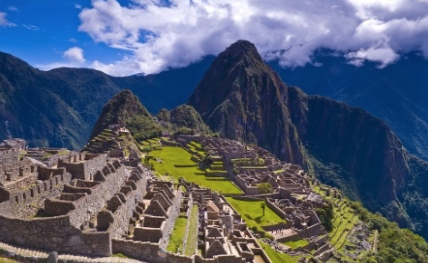 Pacifica Station, WBAI invites you to join them on a journey to Peru November 7-15. Throughout the nine day trip members will embark on excursions to ancient sites, glean knowledge from a Master Shaman about Andean culture and spiritual traditions, learn from an Indigenous Peruvian scholar about political and economic changes over the past 50 years, and go on an expedition to Machu Picchu.
Long time listener and member, Sonya Bayona, is organizing the trip. She has experience taking small groups to both the Amazon Rain Forest and to the Andes. Part of the attraction to Peru is visiting Mach Picchu. "It's not easy to get there. The only two ways to get to Machu Picchu is a 4 day hike on the Inca Trail, or a four hour train ride. There are no roads that go there given that it is located in the center of a semi-tropical mountainous rain forest region," Sonya explains. Her enthusiasm is contagious, especially as she talks about the ancient Incan city of Cuzco: "it is a beautiful fusion of the Incan/pre-Incan and colonial structures that are populated by the cultured and warm…'Cusquenos', the people of Cusco."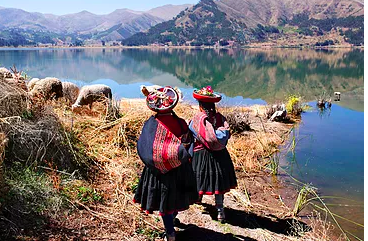 Discussion for the trip began in the summer of 2018 when Sonya approached the WBAI general station manager, Berthold Reimers. Peru will be the first trip planned as part of WBAI's new travel program initiative: WBAI Journeys: Political and Spiritual Connections. Trip members will have the chance to experience seeing many ancient megalithic sites in the Sacred Valley and in Cusco city proper. 100% of the proceeds from the trip to Peru support WBAI.