A Visionary Response to Hate, the Alt Right, and White Nationalism
In response to hateful events unfolding in Charlottesville, VA and around the country, this two-hour program will offer historical and constitutional context of White Supremacy, examine the landscape of hate in America, and offer voices and strategies to counter terror. This will allow us to stand together as the human family and RESIST.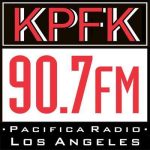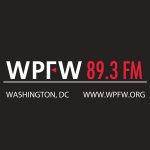 Listen Here!
Produced by WPFW-Pacifica and KPFK-Pacifica
Monday, August 21st, 2017
3-5 PM Eastern Standard Time
Co-hosted by Bill Fletcher (WPFW Arise),
and Margaret Prescod (KPFK's Sojourner Truth).
Schedule and Guests
3:00 – 3:30 PM EST: Historical and Constitutional Context of White Supremacy
Dr. Clarence Lusane, Author & Chair, Dept. of Political Science, Howard University
Dr. Peniel Joseph, Professor, LBJ School of Public Affairs and Professor of History, Department, College of Liberal Arts, University of Texas at Austin; Founding Director, LBJ School's Center for the Study of Race and Democracy
3:30 – 4:00 PM EST: The Landscape of Hate
Rabbi Jill Jacobs, Executive Director, T'ruah
Lecia Brooks, Outreach Director, Southern Poverty Law Center
Garland Nixon, National Board Member, American Civil Liberties Union
4:00 – 5:00 PM EST: Countering Domestic Hate & Terror, Then and Now
Ashley Nicole McCray, Cultural Preservationist of the Absentee Shawnee Tribe; Member, Oglala and Sicangu Lakota Nations and the Absentee Shawnee Tribe of Oklahoma
Nathan Moore, General Manager, WTJU
Ash-Lee, Co-executive Director, Highland Education and Research Center, and member of the Policy Table Leadership Team, Movement for Black Lives
Bill Gallegos, Chicano Liberation and Environmental Justice Activist
This program is produced by Katea Stitt.
kstitt@wpfw.org
301.613.5578
Support The Pacifica Foundation
The Pacifica Foundation's mission is to provide accurate news and space for the creative, political and cultural needs of the community. A creative and informed world is a better place for all! PACIFICA IS RADIO FOR THE RESISTANCE!