Hosted by WXOX 97.1 FM in Louisville, KY, the 2020 Grassroots Radio Conference was held on October 9th – 11th. In a year that has been nothing less than abnormal, the organizers of GRC were able to make the conference 100% virtual. Fitting for the tone of 2020, the topics of discussion in the daily forums centered around the "Three P's" – the pandemic, the protests, and the president. GRC kicked off with an exclusive interview with hip-hop pioneer and activist Chuck D. of Public Enemy, who was interviewed by WXOX Louisville radio host, Tia Marie.
Similar to most mega-voices of their time, Chuck D and Public Enemy came from humble beginnings. As a college student from 1978-1981, Chuck was a lead emcee for a mobile DJ unit based in Long Island, NY. During that time he decided that he would take the mixtapes he played as a mobile DJ and give them away for free while on air on his university's radio station. From there, he and a host of others created a lane that allowed them to share the work they were doing in the streets on community radio. They considered themselves service people to hip hop and rap music, as their goals were to be curators that were able to do for rap and hip hop what others had already been doing for the rock genre. From there, Public Enemy was formed (on WBAU 90.3 college radio, nonetheless!), and the rest is history.
When asked about how he developed a voice for activism, he attributes it to growing up during the turbulent 1960s. He remembers reading about civil rights being granted to Black people and he vividly painted the picture of what it was like to witness that crossroads in American history. He asked, "How could you see this as a young person and not have it seep in?"
When the discussion turned to today's movement for social justice and equality, Chuck stated that young energy is what has always pushed a movement forward (and will continue to do so), and it's best that the older generation lead by providing counsel and advice.
"Allow knowledge, wisdom, and understanding to be the GPS that helps you in every situation," he stated.
He urged those who are non-POC that want to participate in the call for change to continue to use their platforms such as radio to be a voice, build with collectives, and work with other established organizations.
"Don't always think that you have to start an organization when you can power up one – older organizations always need new energy and new blood."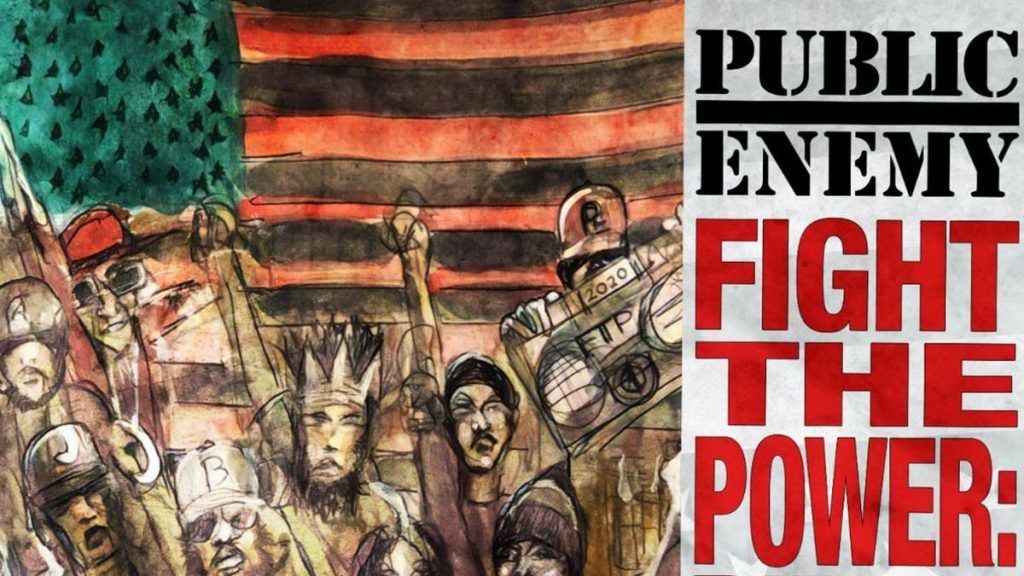 Just this year Public Enemy released the single "Fight the Power (2020 Remix)", an extension of the original call-to-action song that was released in 1989. One may wonder what has changed over the timespan of 30 years?
"The biggest change from 2020 and 1989 is just the people," Chuck stated. "People die and people are born…this is why you have to go at systemic ills. Fighting the power comes in a whole bunch of different ways. You're not fighting for just yourself, you're fighting for those who can't fight, And a lot of those can't fight mentally because they don't understand the enemy that's right in front of them that comes in many sizes, shades, and complexions."
Near the end of the conversation, Tia Marie presented Chuck with the ARTxFM Radio Pioneer Award that recognizes individuals who transcend traditional ideas for radio to create new possibilities in broadcasting. Chuck D is currently the host of the "And You Don't Stop!" radio show, which airs every Saturday at 1am on the Pacifica Network.