In an effort to help our affiliates, Pacifica has negotiated with Cenoter for car donations to help your station raise even more funds.
Map of Participating Affiliates

The Center for Car Donations currently handles vehicle donation processing for over 20 Pacifica affiliates.
They pay one of the highest returns in the industry: 80% of the net proceeds. However, we have asked them to offer our Pacifica affiliates an even higher return!
Center for Car Donations has agreed to offer an additional 5% rebate to ALL Pacifica affiliates once our volume increases by 450 vehicles in one year. Those Pacifica affiliates with whom they currently have an agreement will also be eligible for this rebate. This means that if more Pacifica stations sign up or switch to CCD, ALL of our stations will benefit from our specially-negotiated low group rate.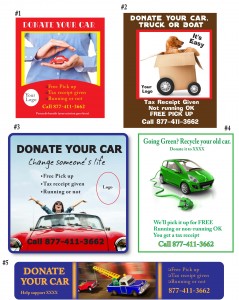 Large metropolitan stations could
receive rebates of $5,000 a year, and smaller stations can receive an additional $500 – $1,000 or more.
For those stations that switch from other car programs, you will immediately benefit from the 80% return, and as you help us reach our 450-car goal, you'll get an additional 5%.
In addition, Center for Car Donations has agreed to send you a sample radio ad copy, and FREE bookmarks and mail inserts in order to help you grow the program.
Here are just some stations that utilize the Center for Car Donation program:
KUNM, KPFA , KPFT, KFCF, KALW, KGLT, KBCS, KPOV, KBOO, KMUN, WMPG, WORT, KZFR, KSFR, KRCL, KVMR
To find out more information, call Jacquie Elliottat Center for Car Donations, 877-411-3662. Tell her you are interested in the Pacfica Plan and she will help you get started right away!
START GETTING INCOME NOW
Easy steps for joining:
Go to their website here! and download their FAQ to bring to your governing body.
Contact Jacquie Elliot, president of the Center For Car Donations at 877-411-3662 and tell her you would like to sign up. Tell her you are a Pacifica affiliate. She will answer additional questions you may have.
Check the box HERE to inform Pacific staff that you have joined the program, so we can put you on our promotional map to help donors find you.
Contact the Center for Car Donations for banners, flyers and promotional language.
Start putting promotions on the air several times a day.
Publicize your first donation; publicize unusual and impressive donations like vintage cars, etc.
Enjoy additional income!