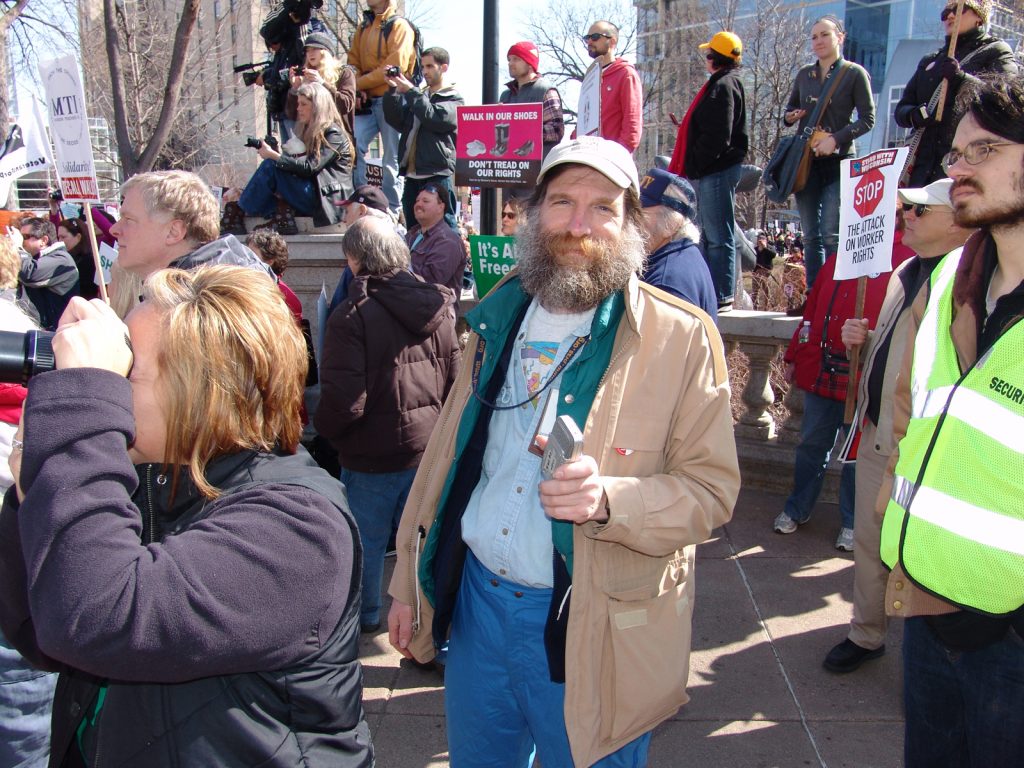 A well-known and much-respected member of the community radio world is moving on to print journalism with his hire as publisher of The Progressive magazine. Norman Stockwell, who worked at WORT-FM in Madison, Wisconsin for 33 years, serving as Operations Coordinator for 21 years, will continue to do what he loves to do: getting people's voices heard.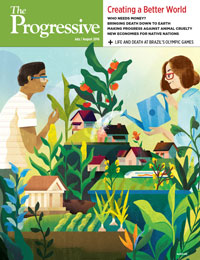 At the top of Norm's to-do list as publisher is to expand the distribution of The Progressive to other platforms in addition to the traditional magazine format, to keep up with the demands of the digital age, so that its journalism can become available to new demographics.
Interestingly enough, a digital distribution system is part of Norm's legacy with the Pacifica Affiliate Network. According to Network manager Ursula Ruedenberg,
In 2003, Norm was the person who introduced an Internet platform as a concept for content distribution to Pacifica affiliates, an idea that was fairly new at the time. In response to his request, Audioport.org was built, which transformed Pacifica Network into an interactive content exchange network.
According to Ruedenberg, Norm was also one of several leaders in community radio who, in 2003, helped Pacifica Foundation reorganize and launch the affiliate network program in operation today. "Due to the insight and good counsel that Norm and others provided, a successful program was built that brings grassroots radio content to approximately 200 radio stations in far-reaching communities."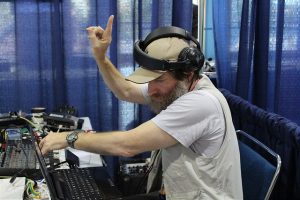 As a journalist, Norm has covered democratic movements and elections throughout Latin America as well as in the U.S. He has attended and reported on numerous World Social Forums and other international gatherings in Africa, South America, the Middle East and Asia. Community radio leader Elizabeth Robinson witnessed much of this work, and has this to say about Norm's maverick style and diehard commitment:
Those meetings are often fraught with tension from unfamiliar―sometimes hostile―venues, scarce resources, and prickly personalities. Regardless of the complications, Norman always managed to get us off the ground and to negotiate whatever terms necessary to continue our broadcasts. His eating and sleeping habits might have been atrocious, but he'd always manage to get an interview or do a story even as he managed the technical side.
In addition to covering events internationally, Norm has worked through the World Association of Community Radio Broadcasters to train citizen journalists around the world to help them gain access to this democratic institution. This is his passion:
What I love about radio is its way of letting people tell their own stories. I've done a lot of training of young journalists to learn the tools and techniques of radio journalism, and that's been very, very enjoyable. I hope to continue volunteering at WORT and working with other community radio projects.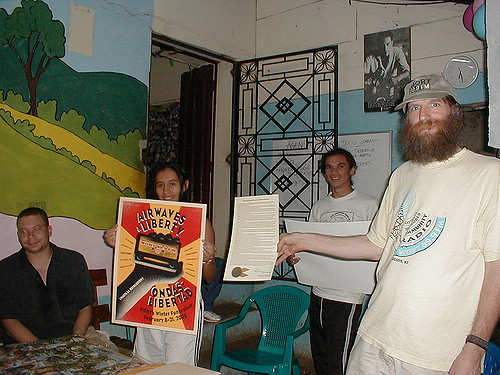 Norm will bring all of his connections, as well as his sensitivity to the changes in technology and the participatory nature of community media, into his new environment at The Progressive. Of course, these days radio outlets must also diversify their distribution system in order to attract and retain listeners.
Norm also plans to revive The Progressive's weekly half-hour radio show, first known in the 1980s as "Second Opinion with Erwin Knoll," the magazine's editor at the time, and then "Progressive Radio" under Matt Rothschild. If all goes as planned, the show should be available again by next year for syndication through Pacifica and elsewhere.
Frank Emspak, a decades-long colleague of Norm's at WORT, speaks highly of Norm's leadership at the station. Frank is a volunteer co-producer of Madison Labor Radio, a weekly half-hour show addressing workers' issues and concerns, established in the mid-1990s. He is also founder of the nationally syndicated Workers Independent News.
It was Norm's vision that if community radio is actually going to talk to the community, the fact is the community is mostly made up of working people. So, he said, how could we have a regular voice for working people? And Madison Labor Radio was one expression of that, which he helped initiate.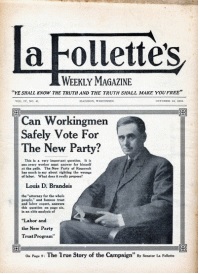 Above all, it is his devotion to journalism's role in democracy that seems to define Norm. And he appears to have landed in the right place—without even having to move from Madison! The Progressive was founded in 1909 by "Fighting Bob" LaFollette, a progressive Wisconsin Governor and Senator who vigorously opposed U.S. entry into World War I, fought against the stranglehold of corporate interests, and sought through the medium of print to help citizens hold elected officials accountable for their voting records, a new concept at the time.
We at Pacifica Network wish our friend well in his new endeavors.