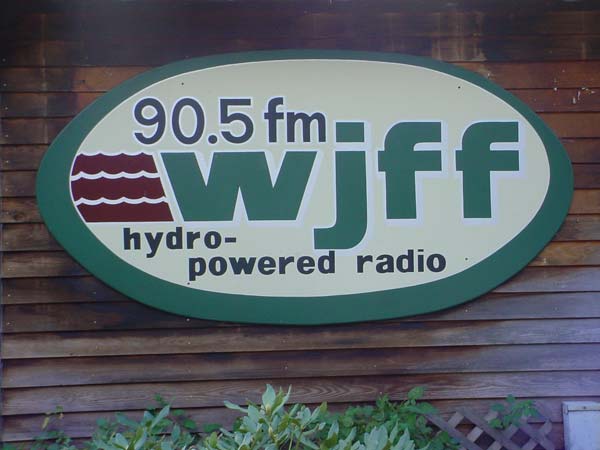 WJFF in Jeffersonville, New York is celebrating its 25th anniversary this year, and its birthday was yesterday!—February 12. The station has planned a full year of celebratory events beginning this weekend with an open house, a Valentine's Day Dance, an in-studio cake cutting, and a "Cakes in the Community" celebration.
The station is particularly unique because it serves an otherwise underserved area of the Catskills, and it is fully hydro-powered.
In 1984, two local residents, Malcolm Brown and Anne Larsen, revitalized a project—construction of a dam and creation of a man-made lake—that was begun but abandoned in 1927 to bring green energy to the area. That success led subsequently to a decision by Malcolm Brown to found WJFF Community Radio, "filling a dearth of independent public radio available in the mountainous Catskill area." The station went on the air on February 12, 1990.
A succinct history of the development of their hydro-power and a short article are presented on their site.
Their programming includes a number of syndicated news and public affairs shows and a varied assortment of programming produced by the station (highlighted in green on their program grid). Many local shows present different genres of music; others address issues of health, travel, literature, astronomy, country living, building preservation, sports, and, of course, culture and news. Be sure to scroll down below the program grid to see their "Guide to Locally Produced Programs."