College radio station or community radio station? Goddard College's WGDR/WGDH is clearly "both/and". And according to station director Kris Gruen, "that tension gives us the impetus to be better at both."
WGDR is among the oldest Pacifica affiliates (founded in the 1960s) and among the best-funded and best-staffed (2 full-time, 5 part-time employees). It has a longstanding community advisory board (CAB) and a loyal listenership.
But it's not without its identity issues.
A campus without students
At the station's recent annual meeting, interim president of Goddard College Bob Kenney emphasized the importance of integrating the station more closely with the college's programs. Says Kenney, "There's a lot of mutual benefits that the station and the college aren't yet realizing."
At the heart of the matter is Goddard College's 2002 decision to discontinue its residential program–which served as many as 1500 students/year in its early 1970s heyday–and commit all of its resources to distance learning. Without students on campus, the station naturally turned to its neighbors in northeastern Vermont.
Fourteen years later, it's a thriving community radio station, with an impressive 66 volunteers producing talk and music shows. It's those "unrealized benefits", though, that animate Gruen and station manager David Ferland.
Making radio "worthy of academic study"
For them, the call is simply to make the best radio possible, radio "worthy of academic study". For example, the station aims to be an exemplar of compliance with copyright regulations, documenting every song down to the minute it plays, so that royalties from streaming can be rightfully paid. And some of the programmers do this year-round, not just for the two weeks a year that is required.
Says Ferland:
At a typical college station, the students come in and do their shows and leave, not unlike public access channel. In community radio, by contrast, we train people how to build an audience, and make quality our hallmark.
They hope the result will inspire a media studies program at the College. But such a program must be, essentially, demanded and developed by the students themselves. Goddard College is devoted to individualized as well as socially engaged education. With the guidance of an advisor, each student plots a course of liberal arts study that realizes his or her academic vision.
Given the type of students that choose such an academic path, the station is hopeful that student interest will grow. Indeed, several Goddard alums produce shows for WGDR. Take part-time music director and Goddard alum, Josh High, 45. He has contributed to the station since high school! Hiphop poet Synnika Loften ("Guerrilla Ignition Radio") is another Goddard alum with a show.
Producing National Programs
WGDR's commitment to the true grassroots mission of community radio is golden. Given a sizable grant from the Corporation for Public Broadcasting, WGDR decided not to spend it on nationally syndicated programs, like those offered through NPR ("We were only using BBC news anyway," says Ferland).
Instead, it used that money for a competitive grant program for local programmers to turn their shows into programs worthy of national syndication through Pacifica Radio's content-sharing platform, Audioport. As a result of its efforts it now has 6 programs on Audioport.
Selected programmers received $5000 to purchase any necessary equipment or services. Of the recipients, Jeffrey Lindholm, host and producer of Geezer Rock ("New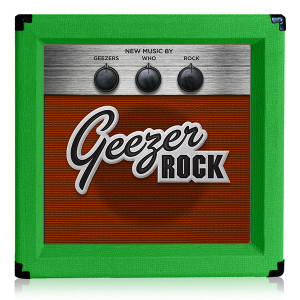 music by geezers who rock"), gets a gold star for his stewardship of the sum and development of his show. Lindholm, somewhat of an aging rocker himself–he played punk rock with Rob Buck, later of 10,000 Maniacs–was able to create a small home studio, a website, and eye-catching promotional literature. The mission of the show is to demonstrate that the rock musicians of the 70s and 80s are still making music worth listening to.
"Serving whatever students we could"
In addition to coaching its programmers to produce solid radio, Gruen, Ferland, and training coordinator Jackie Batten set their sights on teaching local secondary school students the principles of radio, and recruited station stalwarts like Tonio Epstein ("Magical Mystery Tour") to help. "In lieu of residential students," says Ferland, "we've focused on serving whatever students we could."
With grant funding, they initiated a youth journalism program, Indie Kingdom, that allowed kids as early as 6th grade a voice on the radio, to cover issues of importance to them such as bullying. Another program, True Stories: Adventures in Audio Non-Fiction Storytelling, is offered to local high school students for 3 college credits.
WGDR also worked with a group of middle-school and high-school creative writers. The program was through Write Mondays, which offers writing workshops to middle and high school students in central Vermont.
Goddard educational principles in practice
The history and principles of Goddard College are worth reading about in full. But station manager Ferland says the philosophy of student-directed education makes complete sense in terms of guiding programmers to success:
I've found that to some extent you have to trust the programmers to know how to develop their concept. This is where the wild magic of radio lives. Trust and a little gentle guidance is what will bring out that special thing.
As more Goddard students and future Goddard students realize the magic of radio, WGDR is sure to thrive. Nowhere else can students of any age receive radio training of this caliber–then do their own thing on the radio and apply it toward a BA.