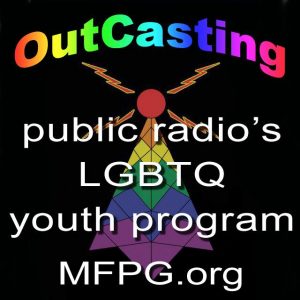 Ilan H. Meyer on Outcasting
Everyone has stresses in their lives, but when you're a member of a minority, things get worse. The ordinary stresses can strike more frequently along with new stresses resulting from discrimination. And if you're LGBTQ, these stigmas and prejudices may be inflicted by your own family and friends. You can internalize negative stereotypes. You can feel forced to the soul-deadening concealment of your identity. You may come to expect rejection. You are at greater risk of bullying and physical violence. And for people who are LGBTQ who are also members of other minorities, things can get worse still. It can add up to a toxic mix particularly for vulnerable LGBTQ youth, leading to depression, desperation, and suicidal tendencies.
On this edition, OutCaster Sarah talks with Ilan H. Meyer, Ph.D., Williams Distinguished Senior Scholar of Public Policy at the Williams Institute for Sexual Orientation Law and Public Policy at the UCLA School of Law. Through a number of frequently cited papers, Dr. Meyer has developed a model of minority stress for examining the factors that can cause health disparities between LGBTQ people and straight, cisgender people.
Producer Statement
As a youth-driven LGBTQ radio program, OutCasting is always exploring issues that affect LGBTQ people Even well-intentioned non-LGBTQ Americans may not be aware of how oppressive our society can be to LGBTQ people. This week's edition explores the stresses particular to LGBTQ people as an oppressed minority. It is wonderful that a growing majority of the US population favors marriage equality, but there is still a marked lack of understanding about issues faced by LGBTQ people, and the cries of "MISSION ACCOMPLISHED" after the Supreme Court's marriage equality rulings in 2013 and 2015 were shockingly premature. This story had its origins in an article we read about gay loneliness; as we researched the topic, the focus shifted from mere loneliness to stresses imposed on LGBTQ people by society at large, especially since last year's election.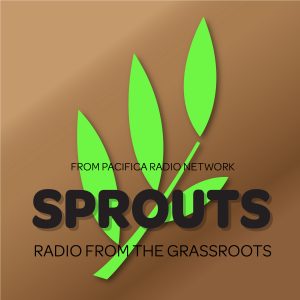 Sprouts: Radio from the Grassroots
Check out our map to find out if Sprouts is aired at a station near you. You can also always listen to current and past episodes through our SoundCloud.
Sprouts is a weekly program that features local radio production and stories from radio stations and local media groups around the world. It is produced in collaboration with community radio stations and independent producers across the country. The program is coordinated and distributed by Pacifica Radio and offered free of charge to all radio stations. For information, or if you would like to feature your work on Sprouts, contact Ursula Ruedenberg at ursula@pacifica.org.