Pacifica Network is happy to welcome new affiliate WMTB. WMTB broadcasts out of St. Petersburg, Florida, reaching the larger Tampa Bay area online. Its 65 watt powered station reaches 225,000 people over the air in St. Petersburg.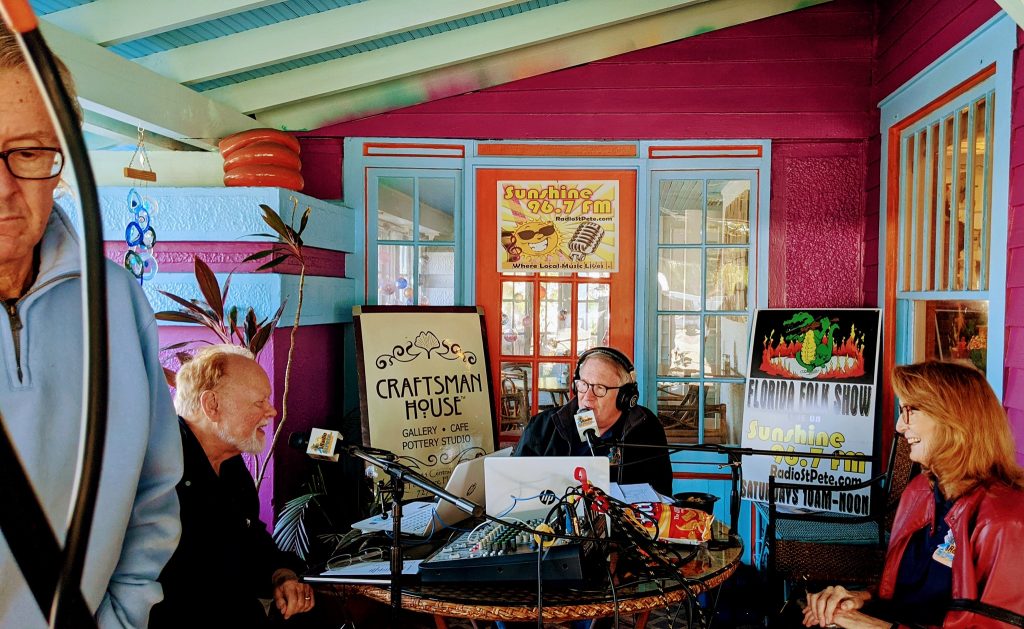 Last June, a folk radio program called the Florida Folk Show moved from WMNF in Tampa to Sunshine 96.7. The change was a blessing for the show, which had been with WMNF since 2003. Before the move, WMNF had changed the time slot of the live-streamed program to very early in the morning. "And of course, you can't run a live music show at six-o-clock in the morning," said Radio St. Pete President Joe Bourdow.
So they quit, and moved to Sunshine 96.7.
Now, the Florida Folk Show plays live every Saturday "from the front porch of a place called Craftsman House, which is an art gallery, set on Central Avenue downtown St. Pete," said Bourdow. He added that it's an all-around excellent show, featuring talented musicians, but sometimes a person will just appear off the street with a guitar and they get put on the program.
"It's great," said Bourdow.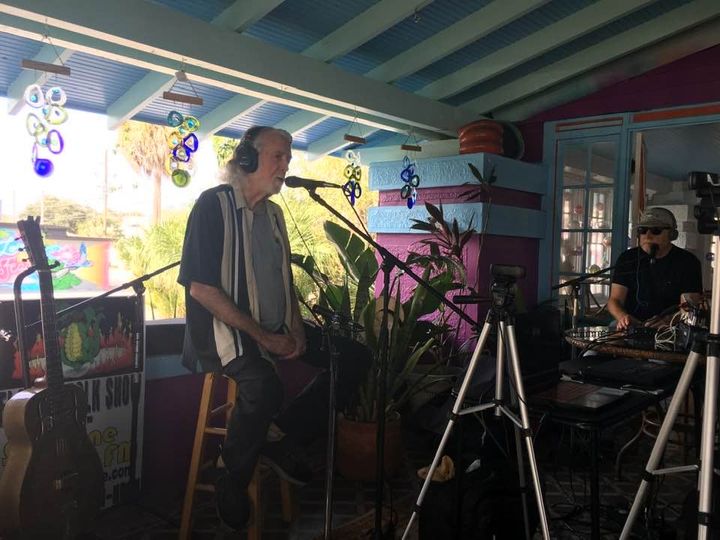 The Music Culture of Tampa Bay, Florida
How rich is a music culture in Tampa Bay?
According to Bourdow, St. Petersburg has become an arts and music destination, "probably the best arts destination in the southeast," He said. There are multiple museums, the third largest waterfront park system in North America, and 35 miles of beaches on the Gulf of Mexico, which all add up to a "vibrant kind of downtown vibe."
Because Tampa Bay is a year round attraction, musical venues and events are always popping up. The 3 major communities that make up Tampa Bay, Tampa, Clearwater, and St. Petersburg, exchange musical artists easily through large concrete bridges.
Bourdow said the quality of the music scene is due to a large number of outdoor events, with plenty of opportunity to play. The locale attracts everyone from jazz musicians to Grammy winners and everyone in between.
Bourdow added that he's been surprised by musicians who are playing around town who have a national presence, one example being the late singer-songwriter star John Prine, who lived in Gulfport, not far from St. Petersburg
"And, you know, in his later years, he would just basically walk up on stage at one of these venues," said Bourdow. "And people would be sitting there drinking a beer and saying, 'Boy, that guy sounds just like John Prine.'"
One of Radio St. Pete's major goals is to promote as many local artists as they can. So far, over 750 local musicians contribute to the station, that's 75% of Sunshine 96.7's music schedule. And the number keeps growing, thanks to VP and music director J. Kolb, a musician himself.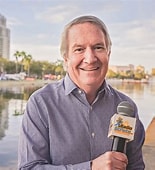 The Story Behind the Station: St. Pete's Need for Local Content
In the 70's and early 80's, Joe Bourdow owned a commercial radio station. It was something he enjoyed, but he found himself transitioning into a career in print advertising. After 30 years in the field, Bourdow retired from his executive position with Cox Media Group and Valpak in 2012.
Here and there, throughout his professional life, Bourdow did some sports casting for MLB affiliate baseball clubs. He spent weekends doing play by play announcing for the Carolina Mudcats, and he got to cover 6 or 8 games for the Durham Bulls.
"And that was a great experience," said Bourdow. "I think that radio ties in to local community service. But also when I retired, I was no longer on airplanes every week flying around the country, I began to take more of an interest in St. Pete and some of the good things that are going on…"
One of those things was a major college football all-star game. The East-West Shrine Game played in St. Petersburg from 2012-2020, and Bourdow put together a radio program covering the game, broadcasting it across the country. 150 stations picked up the event, including Sirius XM radio during its nine-year run.
Bourdow found himself becoming more familiar with the internet, with digital audio, and wondered if there was an opportunity to do something locally.
"So I just remember one day saying that what St. Pete needs is a radio St. Pete," said Bourdow. "Because you have a combination of the corporately owned commercial radio stations. You have very good public stations in Tampa (WUSF & WMNF). But their focus is more broad, not so much on St. Pete."
So, Bourdow started an internet radio station focusing on St. Petersburg.
Around the same time, unbeknownst to Joe, former DJ Rick Crandall was working on a website of his own. Another fan of the local music scene in Tampa Bay, Crandall wanted to give a platform for these musicians, who played everywhere live but weren't being heard on the radio.
Lucky for Bourdow, if anyone in Tampa Bay had talent for going against the tide, it was Rick Crandall. In 1966, he was the first American DJ hired aboard a ship, a floating radio station in fact, called Swinging Radio England. The ship stationed itself 4 miles off the east coast of England, broadcasting top 40 hits that were banned by the BBC. Suddenly, millions of Brits had access to the same rock music enjoying meteoric popularity in the U.S., including jams from the Rolling Stones and the Hollies. The DJ's were labeled "pirates" because they were spinning records that were distasteful to people in power. But, because Swinging Radio England was based in international waters, the British authorities had no power to stop them.
Crandall spent a few months on the ship, and then returned to the states to complete his college education. He worked in different radio stations around the country, eventually settling in Florida, his career in radio programming spanning 25 years.
One thing that stuck with Crandall during his tenure as a DJ was seeing how hard it was for up and coming artists to get attention. In an interview with the Tampa Bay Times, he recalled many musicians asking to have their music put on the air of his radio station, but his fellow station employees were dismissive about it.
"After a while, I started thinking there's something fundamentally wrong with that," he said. "Broadcasting is supposed to operate in the public interest, to serve the local community. Yet we never play local artists on the air. I had this uneasiness until it dawned on me to put on an Internet radio station where nobody can tell me what to do."
Crandall built a website called "Music Tampa Bay" and started recruiting musicians around town to be a part of it. It was a bare bones operation, but it was something.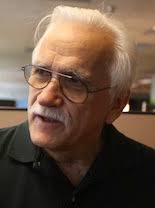 An Advertising Executive Joins Forces with a Pirate
Crandall called Bourdow in 2013, somehow he had come across Bourdow's radiostpete.com.
"He called me, yeah," said Bourdow. "He had seen this somehow online or Facebook or something. He had seen it. We got together for lunch."
It turned out Crandall was applying for an LPFM license to go with his musician database, which by that time was over 100 artists.
The two decided to work together. By 2015, Crandall had secured a construction permit. Bourdow joined the board of directors for the new FM station WMTB-LP.
"Crandall built the FM and operated it for three or four years," said Bourdow. "But it was one of those things where there was very little marketing or promotion…you could easily not even know it existed."
So Crandall and Bourdow married their two stations into one, rebranding it as Sunshine 96.7, with the FM signal focusing on music (with their now massive database), and a partnering internet stream for talk community radio and local announcements. The merger garnered attention from magazines and the Tampa Bay Times. To kick up even more interest, WMTB bought some ads, acquired a following on social media, and handed out T-shirts and stickers at events.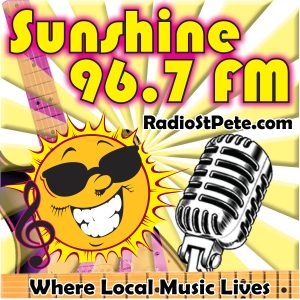 The Meaning of an FM Frequency
When Sunshine 96.7 came together, Bourdow got a lot of questions from reporters about the significance of being on the FM dial. Surely it was enough for radiostpete.com to be heard on phones, tablets, Roku, Siri, Google, and Alexa? Why bother even having an FM station, when it seems like most people prefer online content?
"And I just said that, all of the numbers indicate that radio still has tremendous reach," said Bourdow. "And that, you know, we needed to be there too. And the reality of it was, as soon as we got the real radio, suddenly we were viewed differently as a real radio station."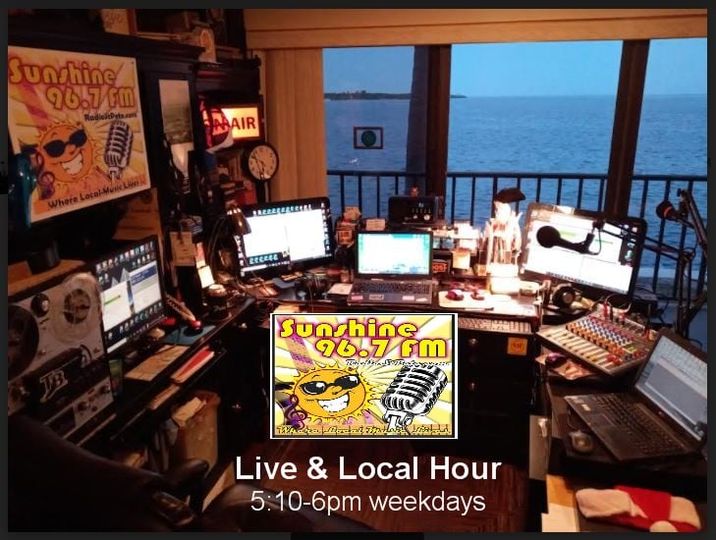 During the merge, Crandall decided it was time for him to retire. He was approaching 80, and was ready to move on. So Bourdow and the station reimbursed Crandall for the construction costs. Sunshine 96.7 formed a new 501c3 with a new local board of directors and were granted the FCC license. They have been adding programming from PRX and Pacifica Network, including more talk and spoken word shows and licensed with ASCAP, BMI, SESAC, and Sound Exchange.
While much has changed on 96.7 in St. Pete, "The Old Pirate" is still on the air every afternoon from 5:10 to 6 p.m. "Live and Local" from his home, "Skyway Studio," overlooking Tampa Bay.
WMTB Sunshine 96.7 joined Pacifica Network in September, 2021.