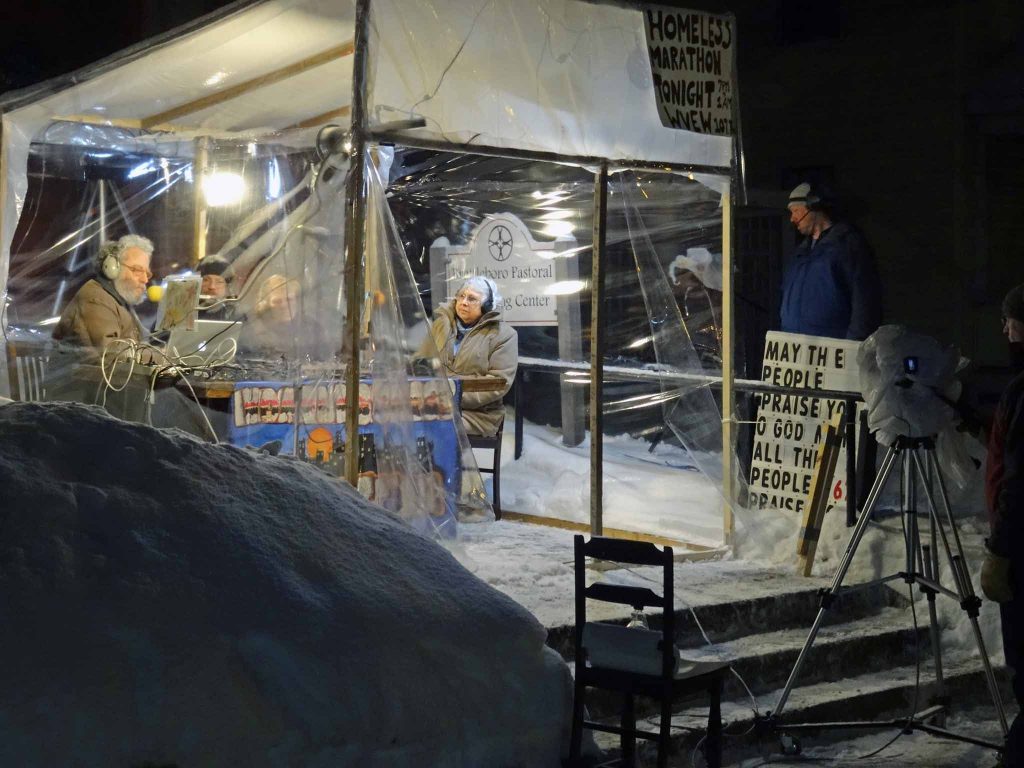 Jeremy Alderson, director of the Homelessness Marathon Broadcast, is gearing up for its 21st annual broadcast on July 24, 2019 from 10am until midnight ET, from Boston, MA.
Every year the program is produced in a different city. This year it will be produced through WMBR 88.1FM, the radio station of MIT. This program is also made free to any radio station. If you are a non-Pacifica Affiliate station and would like to stream a live link, contact melissa@pacifica.org or ursula@pacifica.org.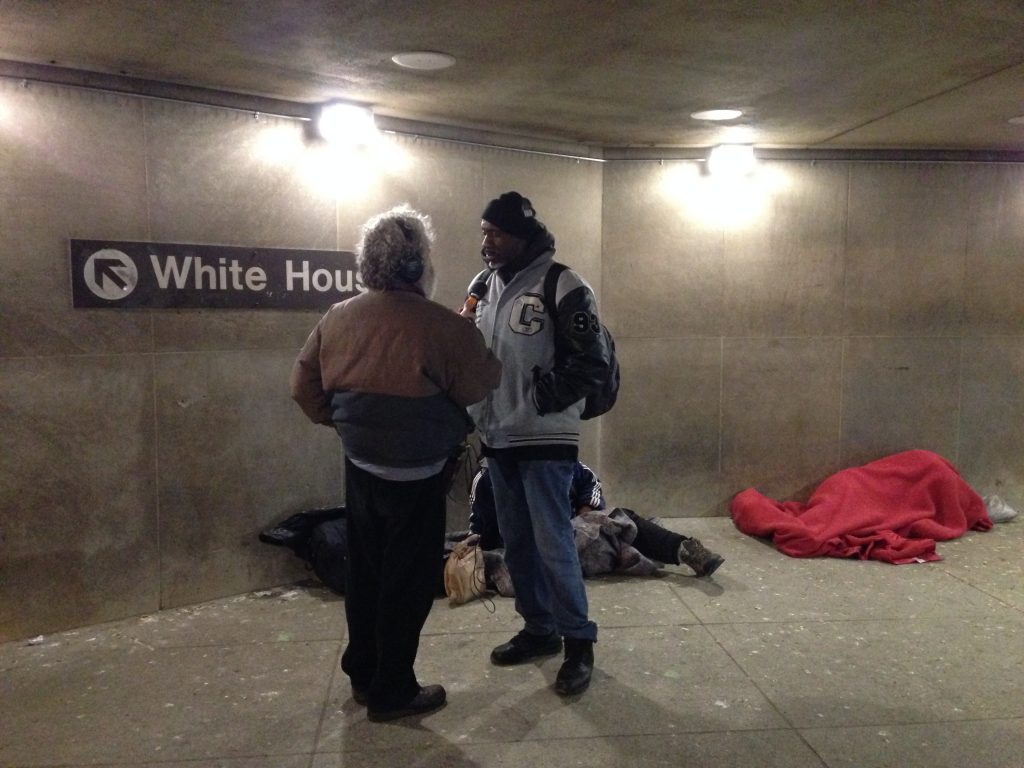 The tradition began when Alderson, who had a weekly program at WEOS called "The Nobody Show," inquired about getting some extra airtime for this issue, not imagining that the station manager would give him an entire evening to cover whatever he would like. Seizing the opportunity, Alderson decided to spend the airtime giving a voice to the homeless population, inviting expert opinions and homeless people to share their truths. The main message that Jeremy hopes listeners will take home is that "homelessness can be and should be ended immediately."
Unique to this year, invitations were sent out to 21 of the presidential candidates, inviting them to participate in the broadcast by explaining how they plan to end homelessness. Additional information about this and other featured speakers is listed in their press release which can be found on the Homelessness Marathon facebook page.
This year will be the first time the broadcast has returned to Boston since 2001. One story in particular has stuck with Alderson over the years since then:
"A guy came to the street mic and when I asked him how he had become homeless, he just matter-of-factly answered that he had drunk himself out of his housing, making him about as close to the stereotype as you could get. But then I asked him what had happened, because surely he must have been in housing at one time, and he answered simply, 'My wife died and I didn't care anymore.' That really touched me, because that kind of thing could happen to any of us, and it drove home to me how even the stereotype isn't really the stereotype."

Jeremy emphasizes that by immediately opening up legal campgrounds, designating abandoned parking lots as safe harbors for people sleeping in their cars, and opening up abandoned properties for squatting, would help everyone have a safe place, and then we can begin to worry about long-term solutions.
To donate to the Homelessness Marathon visit their website where you can also purchase archived CDs and tapes from prior years. Also help raise awareness by airing the show at your local radio station. For non-Pacifica affiliate radio stations, contact melissa@pacifica.org or ursula@pacifica.org for a live link.