As the summer solstice is here, the music moves outdoors. And community stations offer support, sponsorship, and an audience.
This week, we're featuring five station/festival collaborations for your summer listening. Be sure to visit each station's website for complete broadcast schedules and for information about other summer music events.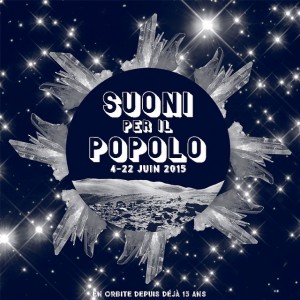 THE SUONI FESTIVAL featured on "The Montreal Sessions" (Tuesdays 3:00PM-5:00PM)
CKUT 90.3FM (Montreal/McGill Campus Community Radio)
The Montreal Sessions is hosted by Suoni Per Il Popolo for the month of June 2015. In celebration of the 15th edition of the festival, your host Mos Puella of Island Frequencies will be giving us a taste of what to expect at this year's festival. Interviews, show picks and reviews, and a live broadcast where you can come by and say hi—just outside Sala Rossa. We will also be doing some ticket giveaways. Tune in Tuesdays 3:00pm – 5:00pm, and keep checking ckut.ca for updates.
Tuesday, June 2nd Interview with Quator Bozzini. Live Performance from Tobias Rochman and Technical Kidman.
Tuesday, June 9th Broadcasting LIVE from Casa Del Popolo. Performances by Gambletron, Myriam Gendron & LWA & Blankets and more. Interviews with Peter Burton (executive director Suoni) Toody from Dead Moon & Scott Reber of Work/Death.
The Suoni Festival is "a community based, leftfield music festival which presents local and international musicians performing in a variety of styles such as Free Jazz, Improv, Avant rock, Noise, Avant Fold, and Twentieth Century Classical."
Descriptions also say: "Suoni consistently proves to be the anti-festival par excellence, a rich program spanning the spectrum of experimental, electronic, free jazz, punk, metal, psychedelic and new music, films and workshops across nearly a month of programming. The unadventurous should stay home, while seekers of challenging and provocative music will never be disappointed."
---
LIVE REMOTE BROADCAST FROM WHAT THE FESTIVAL
KBOO 90.7FM (Portland, Oregon)
Program: The Sacred Circle "TEMENOS"
Air date: Thu, 06/18/2015 – 10:00pm – Fri, 06/19/2015 – 3:00am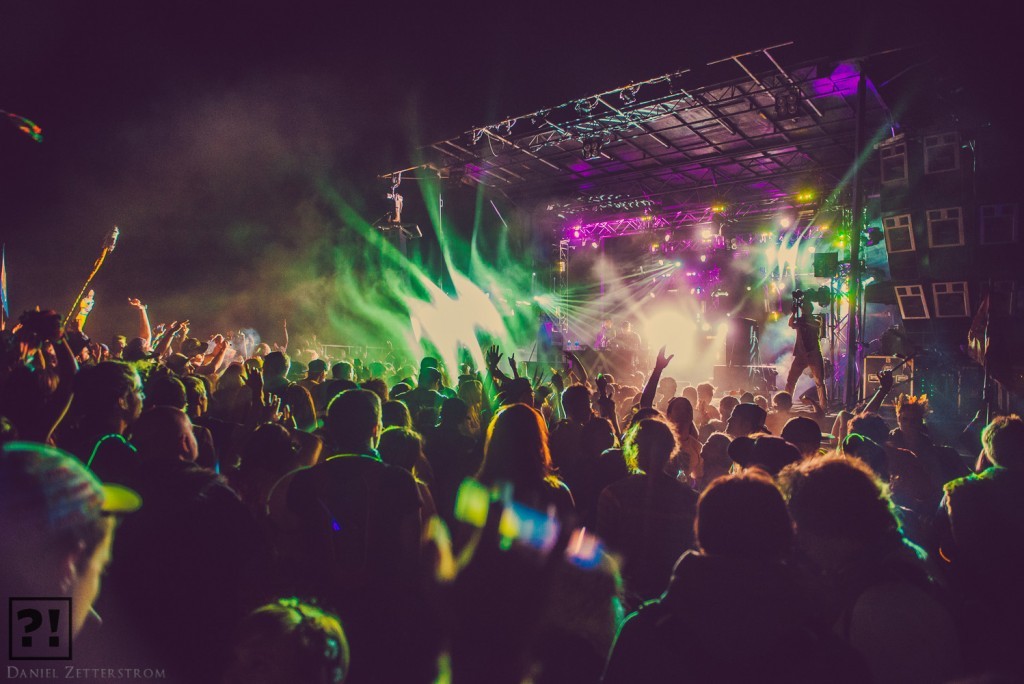 From the station's website:
Tune in for a very special remote broadcast on KBOO Community Radio by Diablo – Dirty Diablo coming at you LIVE from What The Festival at the scenic Wolf Run Ranch nestled near the eastern base of the Mt. Hood National Forest.
We'll be showcasing the musical and visual artists at this year's festival with interviews, music, and interactions with the producers and participants, exploring what make this such a uniquely immersive, entertaining, and intimate festival.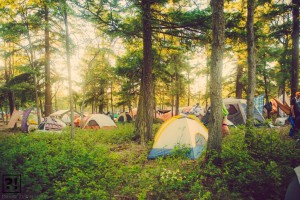 What The Festival is an annual three-day music, art, film, and interactive festival held 90 miles east of Portland, Oregon, taking place during the Summer Solstice weekend of June 19-22nd. The festival provides the perfect getaway, by offering attendees a full-sensory experience with more than 80 electronic music DJs and producers from around the globe, performing on 4+ stages of Funktion-One sound, along with a giant splash pool, illuminated forest, experiential art, yoga, spa treatment, movement classes, hookah lounges, massages, and more!
---
KMUN 91.9FM (Astoria, Oregon)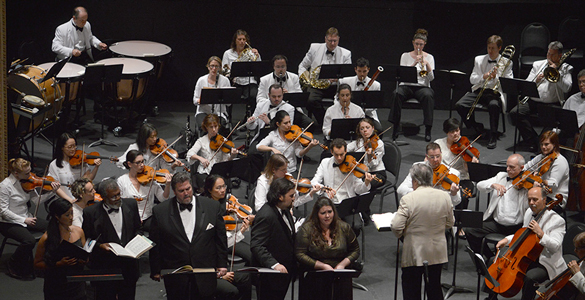 Now in its 13th season, the Astoria Music Festival this year presents 23 classical concerts over 16 days.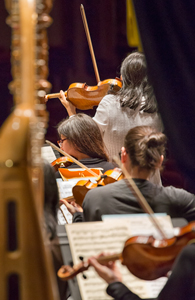 KMUN is broadcasting selections from this festival live from June 13 until June 28. Broadcast performances feature the music of Dvorak, Sibelius, Beethoven, Tchaikovsky, Mozart, Bach and Brahms. Specially scheduled events highlight the work of local musicians, of young artists, and of period and genre pieces—Renaissance music, chamber music, and operatic performances. Donizetti's Maria Stuara is the festival's grand finale. Be sure to check the station's site for a complete schedule.
---
The 8th Annual 4 Peaks Music Festival
KPOV 88.9 FM (Bend, Oregon)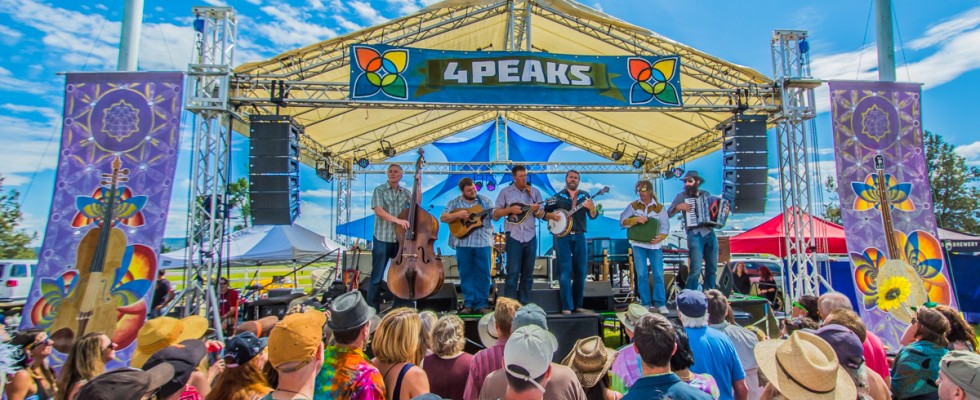 From the station's website:
KPOV is proud to be selected as the non-profit sponsor of the 4 Peaks Music Festival again this year, June 18-21, 2015, at Rockin' A Ranch near Bend.
This year's solstice-weekend festival features The Motet, Rusted Root, Melvin Seals, Poor Man's Whiskey, the Brothers Comatose and many more great bands!
KPOV will be broadcasting live from the festival's main stage on Saturday, June 20, and we will be the beneficiary of some of the concession proceeds! Listen on 88.9 FM and live streaming at kpov.org.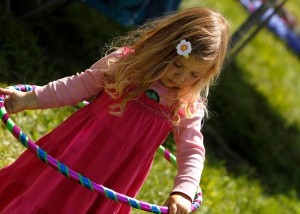 While top quality bands from across the United States are the focal point, family-friendly activities, sampling the best in local craft beer and cider, yoga, and hanging out with family and friends are all reasons to attend.
Our mission is to provide a multi-day music event in beautiful Central Oregon, featuring an array of eclectic, national, regional, and local bands for music enthusiasts, community members, and families. The stage is set for our eighth year, as we bring people from all over the region, benefitting the economy of Bend and its surrounding communities. Located in beautiful Tumalo, Oregon, just outside Bend, the Rockin' A Ranch is 40 acres of country goodness, complete with flat pastures and world-class mountain views.
---
KVMR 89.5FM (Nevada City, California)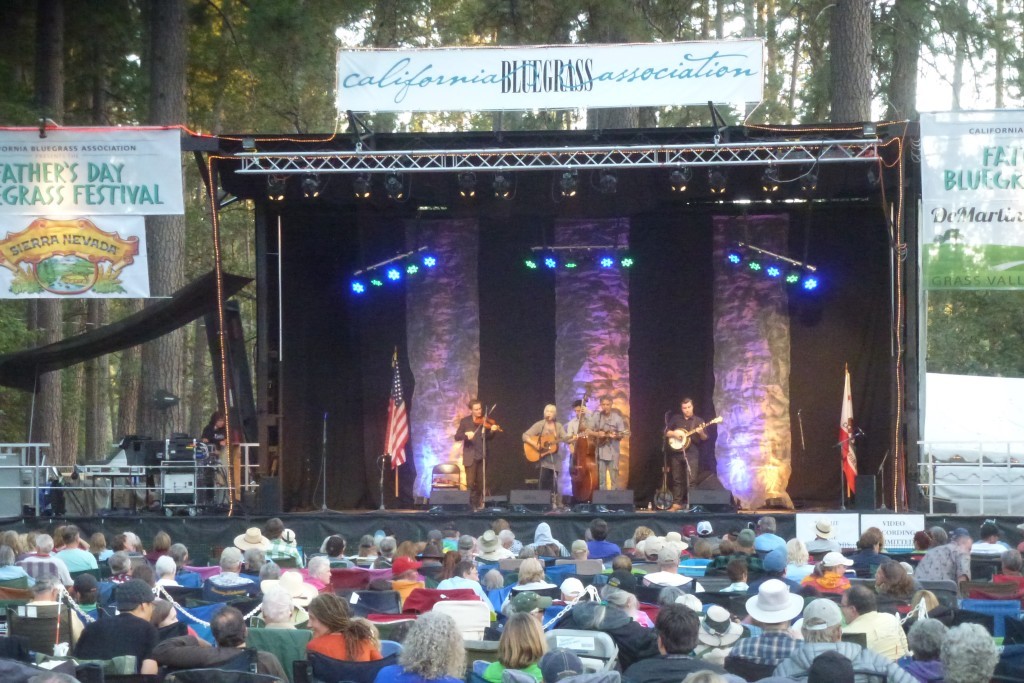 From the station's website:
This is the week the grass turns blue as swarms of mandolins, guitars, fiddles and even banjos fill the Nevada County Fairgrounds, with the musical occupation being broadcast live on KVMR 89.5 FM.
In fact, it's the 30th annual live remote broadcast of the Father's Day Bluegrass Festival, making it the granddaddy of the eclectic Nevada City radio station's live festival coverage.
KVMR Bluegrass Broadcast Schedule:

–Thursday, 4:00 to 10:30 p.m. (KVMR News 6:00 to 7:45 p.m.)

–Friday and Saturday, 10:00 a.m to 11:00 p.m.
–Sunday, 10:00 a.m. to 4:00 p.m.