"Radio," says Andrew Brain, founder and manager of English Internet station Beware! The Radio, "is strange. It straddles the generations. It can be all things to all people. It's a legacy media, but it's consumed on these modern formats by people all over the place."
A life-long radio enthusiast, Brain, in 2021, set out to create a station that might match the medium's promise. Today, that station, says Brain, is "quite a grab bag," filled with programs hosted by thinkers and musicians, individuals from around the world, powered by voices that might otherwise have remained unheard.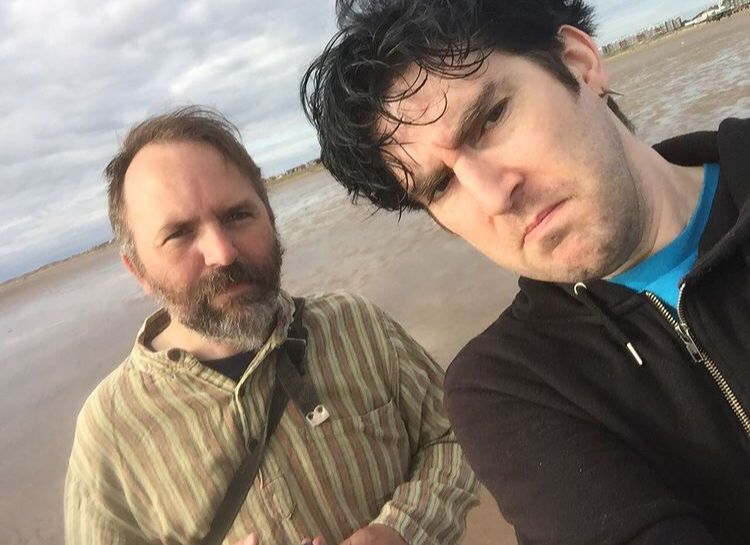 All the Right Shows But Not Necessarily in the Right Order
Centered on a core series of Beware programs—Beware Maria, Beware the Conversation, Beware the Poetry, the station airs a mix of talk and music that defies categorization. He's Follen on His Head offers the improvisations of artist/musician/rock historian Bob Follen, experimenting with sound and character. Brighton Matters introduces listeners to the music and culture of its home city on England's south coast; a recent program featured local spoken word artists, work that defined St. George as a multicultural archetype, that recalled a 16-year-old's first steps toward coming out, that reminded everyone to eat their ginger. The Waves honors the tradition of radio theater, offering five dramas by writers of color, each addressing England's colonial past, each set in a different area of the country. Guinea's Syliphone Archives features programs celebrating that country's post-independence national identity. And Brain's own Beware the 78's celebrates the music and the media of other days, while various folk music programs draw their content from British Library collections.
"Whether it's half an hour of feminist songs or…field recordings in India, or…some old Stan Brakhage interviews from 1982…," says Brain, the intention "is to startle people and surprise them a bit.
"We have a show," Brain continues, "From Our Nepal Correspondent, that is written by a professor of pharmacy in Kathmandu….He sends me these articles and I read them out. I quite like the idea of just having people writing in from different countries so [listeners] might not hear anything they're expecting to hear, maybe not even what's listed."
The station is an independent endeavor, operating outside of the British Ofcom licensing system. Its staff, described by Brain as "a fluid little group," is composed of friends and artistic colleagues, people scattered around the world, many who have a long and steady history of working together on other projects. Most, by design, have no professional radio experience.
Brain's childhood friend, artist Gareth Monger of East Anglia, has fashioned the station's visual identity, designing logos and merchandise. Musician Chris Samson, in Edmonton, Canada, serves as webmaster. Netlabel founder Keith Helt, from Chicago, conjures up playlists. And Maria Soriano, teacher and musician, has just begun a second season of an always surprising show, Beware Maria.
"I'm trying to keep it as open minded as possible," says Brain, "trying to find people who wouldn't necessarily consider themselves as radio presenters, people who maybe don't have any confidence behind the mike to start off with but it's clear that they've got something there, some creative impulse that they want to get out."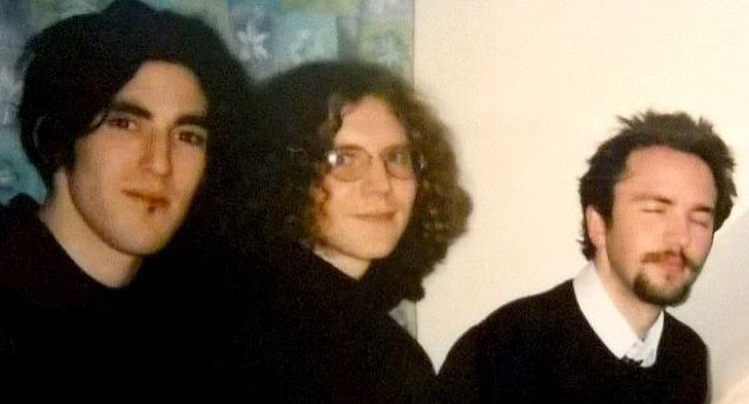 Childhood Play and English Elections
Brain grew up in East Anglia—about 100 miles north of London—during the Thatcher years. His hometown was, he says, a "left-behind town," sort of "fallen off the edge." No funding went there. The town didn't have a train station; the cinema had closed down. Money was tight; paper was in short supply, carefully reused.
But, Brain explains, this was also "the heyday in the UK of the independent local radio network;" and he and childhood friend Gareth Monger, supported by music recorded on cassette, often created pretend radio programs.
"We would talk in between," Brain recalls. "We would look at the paper and read out the sports results. We would look out the window and see what the weather was like, and go out to the garden and do a live report. We spent a lot of time in our own heads."
As adults, Brain and Monger each went on to other artistic pursuits—Brain creating music and Monger, art—with Brain eventually returning to university as a candidate for a Masters degree in Global Environmental Politics and Policy. In 2021, his dissertation was accepted.
Then, says Brain, "There was a light bulb moment for me…I got the results in the mid-afternoon; and, about an hour later, I was researching on how to set up a radio station,…owning the means of production, if you like. That [idea] had been…knock[ing] around since the 2019 election in the UK. We'd seen how toxic the media debate was and how it scuttled any chance for the progressive parties in the election. I'd been toying with the idea of what can we do that actually makes us part of the media firmament rather than just people creating stuff for other people."
Brain also drew inspiration from his recently completed studies, particularly from a dissertation interview he did with a member of Extinction Rebellion who introduced Brain to Peter Macfadyan's Flatpack Democracy. The book tells the story of how the people of a town in southwest England took control of their town council and serves as a guide for bringing people with divergent political and apolitical views together to claim a say in the decisions that affect their lives.
"One of the things that really resonated with me," says Brain, "was when he [the person Brain was interviewing] was talking about local democracy,…[about] getting democratic structures set up at a local level so that people who maybe have felt completely locked out of the system have a say….Think about the possibility if we did that everywhere, and at the next election managed to get local residents from their area, not some faceless suits, to exert some power."
Brain moved quickly to get the station up. "We didn't go through any process of focus groups or things like that. It was basically calling around and thinking of all the people I knew who had been trying to get projects off the ground, often failing, often meeting gatekeepers and being knocked back….We should become the media. And maybe we would be a bit more equitable with our little corner of it."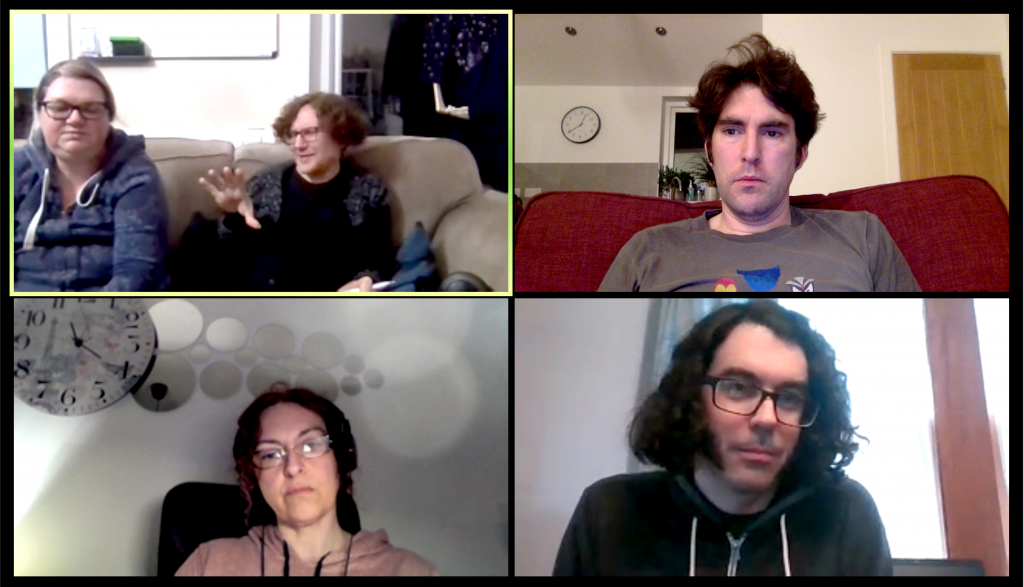 Brain's focus on media equity and silenced voices, complemented by his long experience as a working musician, have shaped the station's approach to music programming. All music played on the station is available either through Creative Commons licensing or by explicit permission from the artist or the label.
Flux Capacitor features selections from Chicago's Pan y Rosas Discos. Home Radio is Killing Radio combines music with the occasional poem, perhaps a meditation on all the reasons not to read right-wing tabloid The Daily Mail. Set Your B.E.A.M.S. On High offers experimental pieces from Canada's Boreal Electroacoustic Music Society, and Label Mix brings listeners music from netlabels around the world.
This approach, says Brain, is partially fed by the fact that commercial stations and even many community stations rely on "so much of the same, the usual suspects;" but it is also, more significantly, part of a concerted intent to support artists.
"The audiences are there," says Brain, but "there are so many people who have struggled with the notion of gatekeepers….There's an awful lot of people pulling up the ladder behind themselves….People who we knew…got quite disillusioned…[not] by making things but…by the notion of the industry….People feel the door is shut for them at all the other stations because they're not cool enough, because they think that they're off the edge of the fringe, whatever. They should feel that they can try us, that we'll genuinely listen to them….It's trying to get passed people's disillusionment…and make them remember that they're doing something worthwhile."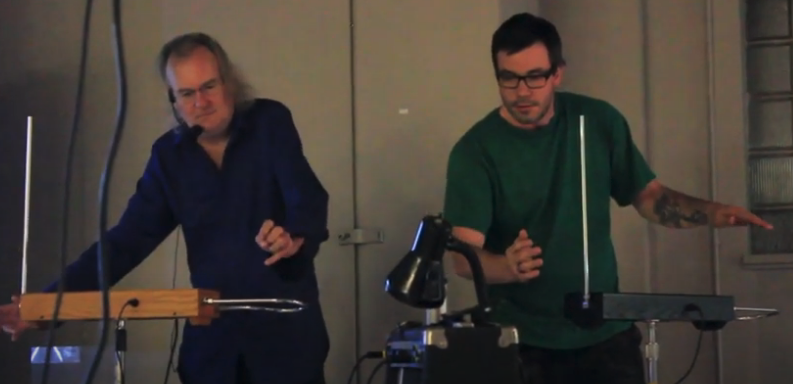 From the beginning, says Brain, the list of programs that the station wanted to air included both Democracy Now and For the Wild; and, through these contacts, the group learned about the Pacifica Network and discovered Audioport.
"I looked at it," Brain recalls, "and I saw the breadth of content that was available and the aims of Pacifica, and it just felt completely natural that we would want to be part of it. It feels like everything that we want to do really in terms of connecting people….It has great aims. It's welcoming. There's all kinds of perspectives."
As founder of a new station, Brain was inspired by Pacifica's long history and strong affiliate network. "I want to learn from Pacifica….I'd love to know how your stations fought against the narrow window of opinion….Also with regard to station-building tools, we want to learn best practice wherever we can from people who are doing a great job with their own stations,…any tools for the nuts and bolts management of the station as well."
In March, Beware! The Radio began airing Sprouts, attracted, Brain says, to the idea that "you get these little windows into what people are doing around the network" and inspired "to collaborate with other stations,…to learn their stories and what's happening to them when they've been on the air." More recently, the station has added Nonviolence Radio and Arab Voices to its schedule.
Beware! The Radio has just marked its first anniversary. Pacifica congratulates the station on that achievement and welcomes the new affiliate to the network.