Pacifica Network Welcomes KFUG Community Radio in Crescent City, CA as our Newest Network Member.
For a few years, the money was tight. KFUG was existing month to month. Now, with generous grant funding from the California Endowment, KFUG has found stronger footing-as well as its way to being a Pacifica Network affiliate!
An Interview with KFUG Station Manager, Paul Critz
How did you come to be a Pacifica Affiliate?
We live in a small northern California county – a red county. The conservative message is greatly served in our community on the commercial stations. We felt it was our duty to bring a different sound and perspective to our listeners – enter Amy Goodman and Democracy NOW! We're excited about being the "voice of reason" in Del Norte County!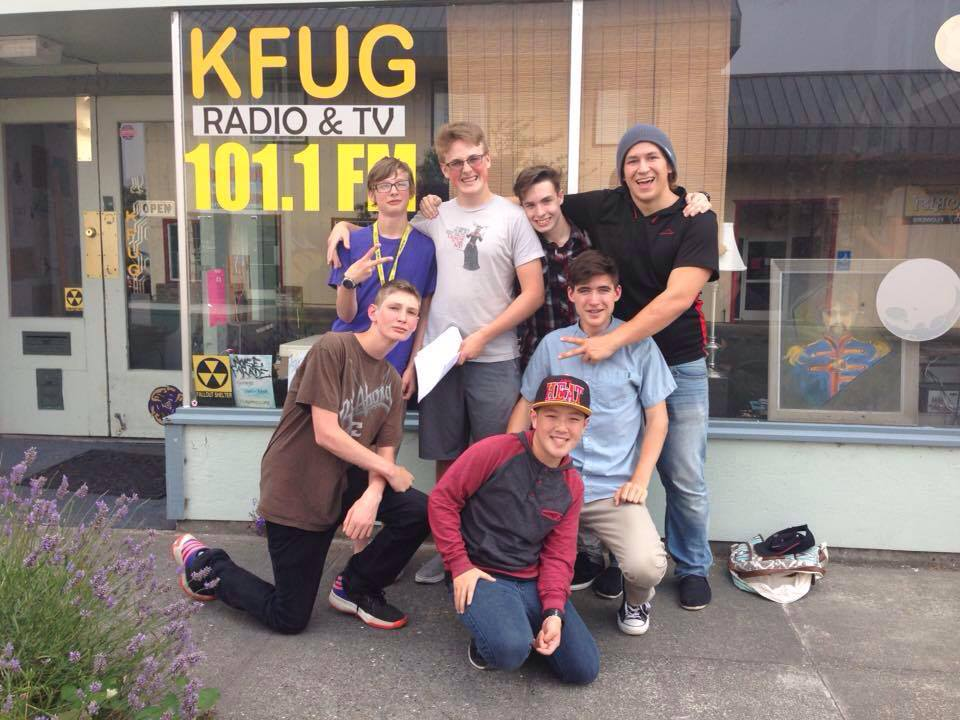 What is KFUG passionate about?
KFUG Community Radio is all about Community Voices! We run Redwood Voice, a youth-media endeavor that seeks to give local youth a venue for expression as well as a reason to learn how broadcast/web-based journalism works.
How did KFUG get it's call sign?
The call sign was the brainchild of Jim "Weird" Wayman, one of the founders of KFUG Community Radio. I think he liked the call sign just simply because it was silly (and vaguely risque as well as a nod to The Fugs). I lobbied hard to change it, thinking we needed something more "professional;" then one day I turned around and found I couldn't think of our little station as anything other than K-Fug!
KFUG Community Radio is supported by local underwriters as well as generous grant funding from the California Endowment.
Crescent City is located about 350 miles south of Portland. It is home to Jedediah Smith Redwoods State Park and has the cleanest river in the western U.S. (Smith River). And Yes! Crescent City indeed does have a crescent shaped sandy beach.