Recently, on our Facebook page, we featured the conservation efforts of a number of Pacifica affiliates. That interest led us to discover the wide variety of environmental programming currently broadcast on affiliate stations, programming that connects local and global issues and that moves knowledge to action.
This week, we'd like to feature some of that programming. Here is a sampling of what can be heard (please note: there are plenty of links, so click on for more information!):
---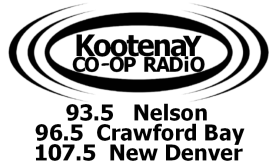 "Climate Change: Smell the Coffee"
Kootenay Morning (Monday, Wednesday, Friday at 8:00AM and 5:00PM)
CJLY—Kootenay Co-op Radio (93.5FM Nelson, 96.5FM Crawford Bay, 107.5FM New Denver, British Columbia)
Join host Tanya Coad for this four-part series loosely inspired by Naomi Klein's bestselling book, This Changes Everything: Capitalism vs the Environment. Explore the facts and fiction surrounding climate change. Hear from scientists and deniers, and question why it is humans look away from the existential problem that is our changing climate.
---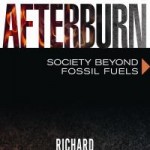 "Richard Heinberg on Afterburn: Society Beyond Fossil Fuels"
Fight the Empire (Thursday 9:30AM-10:00AM)
KBOO Community Radio (104.3FM Corvallis, 91.9FM Hood River, 90.7FM Portland, Oregon)
Host Per Fagereng interviews writer and activist Richard Heinberg about his new book Afterburn: Society Beyond Fossil Fuels. Afterburn consists of fifteen essays exploring various aspects of the 21st century migration away from fossil fuels.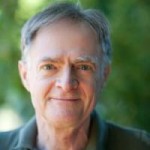 Richard Heinberg is the author of eleven previous books including The Party's Over, Powerdown, Peak Everything, and The End of Growth. He is a Senior Fellow of the Post Carbon Institute and is widely regarded as one of the world's most effective communicators of the urgent need to transition away from fossil fuels.
---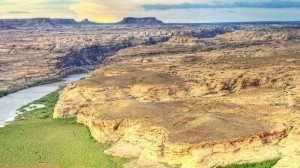 Stories of the River
KGNU 88.5FM (Denver, Boulder, Colorado)
This new series tells the story of the Colorado River. The series introduction notes: "Around forty million people in seven states use and depend on water from the Colorado River," and so, there is reason for alarm when Gary Wockner, Executive Director of the "Save the Colorado River" campaign, says "This river is a patient on life support."
Thus far, four episodes have aired: "A River in Distress," "The Colorado's Geography and Origins," "The Colorado River Ecosystem," and "The Law of the River."
---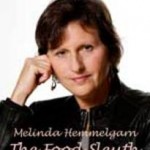 Food Sleuth Radio (Thursday 5:00PM)
KOPN 89.5FM (Missouri)
May's programming offers discussions of nutrition and chronic disease prevention; of Bisphenol-A (BPA), the estrogen-mimicking compound used in plastics; of environmental toxins and children's health, and of the influence of the food industry on our thinking about food and health.
---
"Santolina: Smart Growth or Public Health Risk?"
Call-In Show (Thursday 8:00AM)
KUNM 89.9FM (Albuquerque/Santa Fe, New Mexico)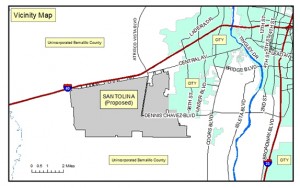 Bernalillo County commissioners are considering a residential development plan to build almost 40,000 new homes west of Albuquerque. Developers say it's a smart, efficient way to plan for population growth and boost the local economy—but critics say it will hurt public health and burden dwindling water supplies. We'll talk with Santolina's planning team, public health researchers and South Valley farmers.
Bernalillo County commissioners will consider the Santolina Master Plan again on Monday May 11, 2015.
---
"KZFR & the Butte Environmental Council Present Bill McKibben"
KZFR 90.1FM—Radio Free Chico (Chico, California)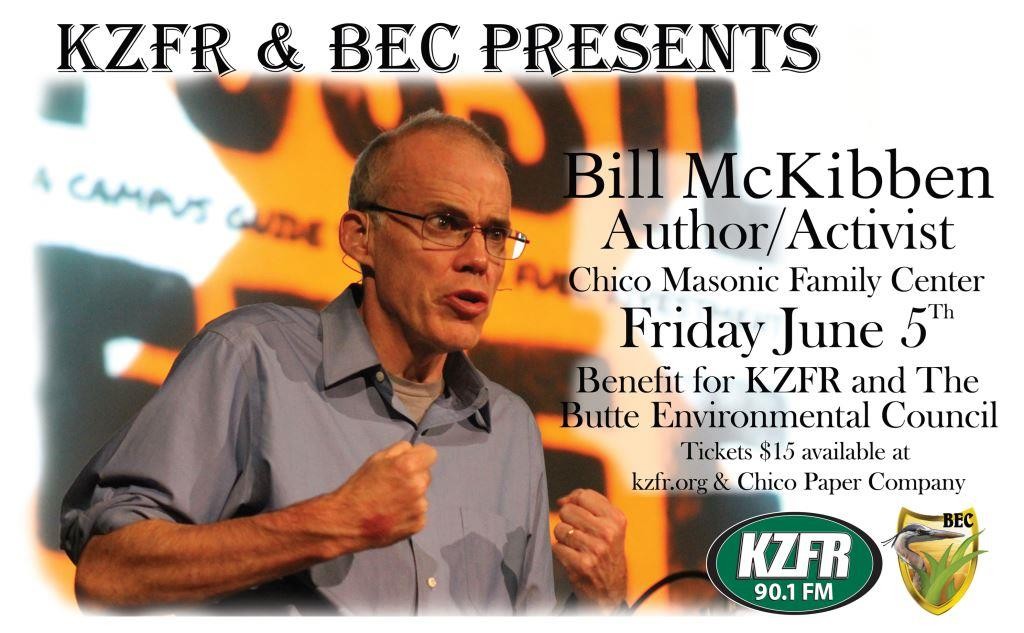 On Friday, June 5 at 6:00PM, KZFR and BEC are hosting a benefit at which Bill McKibben will be the guest speaker.
Bill McKibben is an author and environmentalist. His 1989 book The End of Nature is regarded as the first book for a general audience about climate change, and has appeared in 24 languages. He is founder of 350.org, the first planet-wide, grassroots climate change movement. The Schumann Distinguished Scholar in Environmental Studies at Middlebury College and a fellow of the American Academy of Arts and Sciences, he was the 2013 winner of the Gandhi Prize and the Thomas Merton Prize, and holds honorary degrees from eighteen colleges and universities; Foreign Policy named him to their inaugural list of the world's 100 most important global thinkers, and The Boston Globe said he was "probably America's most important environmentalist." A former staff writer for The New Yorker, he writes frequently a wide variety of publications around the world, including The New York Review of Books, National Geographic, and Rolling Stone.
---
WERU's Live and Local Farm to Table Radio Auction
WERU Community Radio (89.9FM Blue Hill/99.9FM Bangor, Maine)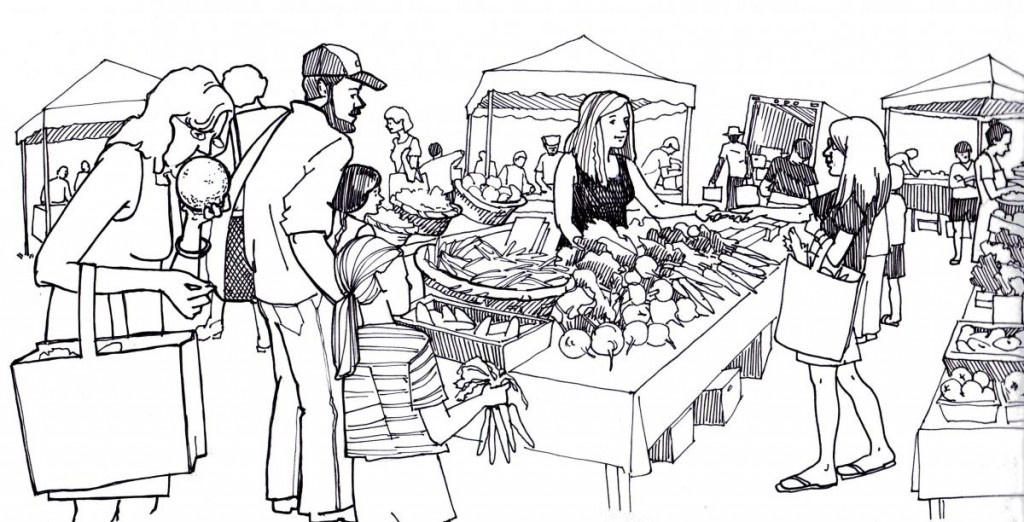 On Tuesday, June 2, WERU is hosting a "Live and Local Farm to Table Radio Auction." The event is described by the station's website:
During the fast-moving, live auction, each item is described on air and bidders call in their bids for farm-to-table gift certificates. Each group of three-to-four items will be up for bid for approximately seven minutes. The call in numbers are 1-800-643-6273 or 207-469-6600. This year's auction is generously sponsored by Maine Farmland Trust and Johnny's Selected Seeds.
Please follow the links to all these generous donors for more information about the "farm-to-table" businesses in our community. Also, please note that many of these certificates are for specified items that have some restrictions. All produce is as available, and it's often advisable to call ahead. All auction certificates expire at the end of the 2015 growing season, unless an earlier date is stated. It's the Live & Local Farm To Table Auction, Tuesday, June 2 from 6:00 to 9:00PM.