---
AUDIOPORT.ORG Pacifica's Internet Distribution and Program Exchange System
Directory of Regularly Syndicated Programs in Audioport
Audioport.org
is the digital platform for content distribution within Pacifica Network. The website enables the sharing and exchange of radio programs and actualities between all stations within the network.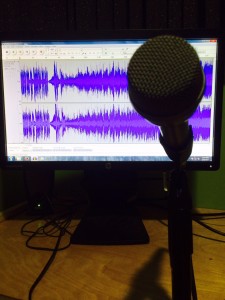 Audio is either in the form of mp3 files for download or content that is streamed live from the Pacifica satellite (KU Satellite) or other content providers who offer their stream to Pacifica Network. Since Audioport.org streams the KU Satellite in real time, Pacifica affiliates are not required to have satellite reception equipment and can stream live special broadcasts via the Internet. All content distributed by Pacifica is available via Audioport. The website is for in-network use for radio broadcast only, limited to radio stations within Pacifica Network. It is password protected and access is not available to the general public. As a distribution facility, Audioport.org allows radio producers at Pacifica Network stations to:
Receive radio content for airing
Upload radio content for international distribution
Privately store audio files online
Stream the KU satellite in real time
All radio staff and producers from Pacifica's sister stations and affiliate stations receive accounts upon request from their local managers, with which they can download or stream content to put on the air and self-upload their own programs for distribution to other stations to air. The "electronic workroom" is private space on the Pacifica server where producers can store audio content online. Many Independent producers also distribute content via Audioport.org. They may upload but only Pacifica affiliated radio stations have access to download content.
Finding Programming
Content in downloadable sound files, on demand.
Searches possible by keyword/topic, time span, producer, and/or category.
All programs on the satellite and live specials are also streamed via Internet for broadcast.
Downloadable archive of the Pacifica satellite in real time
Adding Programming
Upload in several different formats: mp3, FLAC, ogg, mp2 ra, and ram.
Capability for producers from all affiliates to upload programs for syndication to other affiliates.
Capability for producers to upload actualities (i.e. raw, uncut material), documentaries, or any other content you wish to share.
If you are an independent producer (not from an affiliate), you can distribute through Audioport. Contact Ursula Ruedenberg for this, at ursula@pacifica.org.
Personal Workroom
Secure space on the Audioport server to privately store audio files or share with others of your choice online.
Grant or remove access to others to your uploaded programming in real time.
Audioport Pioneered Digital Distribution in 2005
Pacifica Foundation was one of few pioneers in digital distribution when Audioport was created in 2005. The website provided Pacifica's transition into the digital age at the time and has kept us at the forefront as a syndication network for grassroots community radio content. Audioport.org fostered cooperative relationships between radio stations and individual producers, who were enabled to easily find each other and collaborate. In the past ten years, Audioport.org has become a valuable record and collection of community radio production addressing a wide range of topics. A few examples include:
Economics (e.g. WBAI's Economic Update with Richard Wolff)
The environment (i.e. a show on the ocean, the far North, environmental news, Greenpeace has a show…)
Indigenous Politics (an area of growing interest since many new native stations are joining our network)
Current events
Food, politics of food, agriculture
Poetry
Music
Feminism
Gay rights
Racism
Hip Hop culture (e.g. Hard Knock Radio)
Pacifica Archives (e.g. From the Vault)
Civil Liberties
The #Occupy Movement
Animals
Children's stories
History
Pacifica National Specials
…so much more
The creation of Audioport was proposed by Pacifica affiliate WORT in Madison, and was proposed to the PNB by Ursula Ruedenberg in 2002. It was built by Pacifica's national Internet team in 2004-2005, Pete Korakis (Pacifica.org Project Manager) and Shawn Ewald (co-founder of radio4all.net). An updated version of Audioport which allows automations was created in 2010 by Pacifica Web Manager Otis Maclay, in cooperation with Pacifica Technology Director Jon Almeleh and Pacifica affiliates staff Ursula Ruedenberg and Doug George. Thanks to Maclay's work, Audioport continues to be upgraded as needed.