---
"I can't imagine KZYX without Pacifica programming, which is an indispensable part of our programming schedule, giving voice to progressive perspectives that are almost completely absent from mainstream media."
Mary Aigner
Program Director, KZYX
Philo, CA
---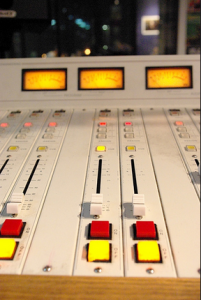 Through America's network for independent radio broadcasting, you gain access to flexible and affordable services for strengthening your station.
PROGRESSIVE GRASSROOTS PROGRAMMING – Pacifica Network affiliation entitles your station to receive all program services, regardless of your fee level. We bring you breaking news and in-depth exploration of today's world events, as well as local community life, issues, and culture:
---
"Listeners appreciate hearing the same story told by different voices. We provide programs that wouldn't otherwise be heard in our listening area, programs such as Democracy Now! and independently produced programs such as Counterspin and Making Contact. Without these programs, stations are missing a public service opportunity and a big fundraising source."
Michael Black
General Manager, WEOS
Geneva, NY
---
Award-winning daily news programs like Democracy Now!
Special live coverage of important national and international events
Excellent arts and public affairs programs
Sprouts, Radio from the Grassroots, which showcases productions from your producers and others across the network. An open door to getting instant national exposure for quality work and important messages.
AUDIOPORT.ORG – All content offered by Pacifica can be accessed online via Audioport.org, including content from the Pacifica satellite. In Pacifica Network you are invited to be part of a creative partnership in grassroots radio production with all network stations. Through our online content sharing network, you access a wide variety of radio content from stations and independent producers. Producers at your station are given the opportunity to distribute their work nationally as part of our network.
---
"Pacifica complements our NPR programming and helps raise KUNM's profile in our community. The Pacifica Audioport lets our producers collaborate with producers around the country and acquire sound to include in our productions. Being in the Pacifica Network increases KUNM's value as a community resource."
Richard Towne
General Manager, KUNM
Albuquerque, NM
---
Content in downloadable sound files, on demand.
Searches possible by keyword/topic, time span, producer, and/or category.
Capability for producers to upload programs for syndication to other affiliates.
All programs on the satellite and live specials are also streamed via Internet for broadcast.
Secure "online workrooms" for your producers to share audio files while in production.
Downloadable archive of the Pacifica satellite.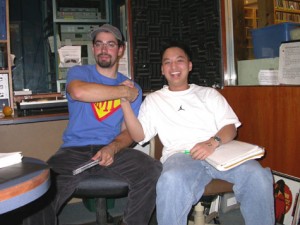 SUPPORT & LIAISON SERVICES
We are dedicated to supporting your station's uniqueness. Pacifica does not dictate policy or program decisions in any form to our affiliates; we listen and respond to what matters to you. We offer administrative, promotional, and operational support services to help you build loyal listeners, financial prosperity, and sound infrastructure.
Ongoing administrative services from Pacifica staff
Technical assistance from Pacifica staff
Liaison services connecting you to others in the network
Assistance to producers at your stations with distributing their content
Internet Technology Package for your online presence
Affiliates website that provides resources for producers and station staff.
Car donation program with high return rates
Collaboration in other fundraising efforts such as group underwriting or shared premiums
PACIFICA RADIO ARCHIVES
Free access to the extensive Pacifica Radio Archives.
Premium CDs for your fund drives at an affordable rate.
Submissions from producers from Pacifica and affiliated stations will be archived upon request if they meet Pacifica Radio Archives criteria.